Thought for the Day:


""

Paramahamsa Omkarananda Saraswati
Omkarananda Shiva Shishu Niketan, Maletha
| | |
| --- | --- |
| Date of Foundation : | 1992 |
| Classes : | Nursery to Class II |
| School Timing : | Summer: 7:30 am to 12:00 pm |
| | Winter: 9:30 am to 3:00 pm |
| Catchment Area : | Up to 1 km |
| Extracurricular Activities : | Dance and Music, Poetry, Sports: Physical Education and Athletics |
The School is prominently situated on the Rishikesh-Badrinath Highway between Deoprayag and Shrinagar. The distance of the School is approx. 130 kilometres from Rishikesh and it is located beautifully on the bank of the Alaknanda River at a height of 515 metres.

Maletha also has its historical significance, as this is the birth-place of the great warrior Madhav Singh Bhandari and the Maletha Mandir. The School has been founded in 1992 and is running classes from Nursery to Classes II. The Management of the School is committed to provide quality education to the children of their village. Small children of many nearby villages within a radius of 1 km are coming to get education. As extra-curricular program, children are also taught singing and dancing, as well as poems in Hindi and English.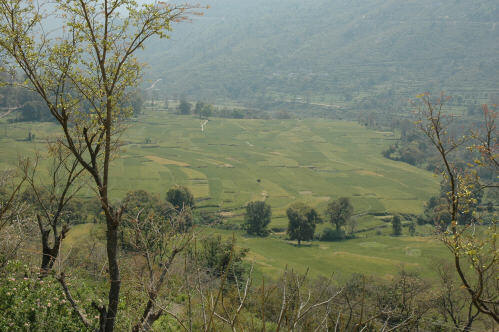 Maletha is well known for its surrounding greenery and is
a very fertile plain, used mainly for agricultural purpose.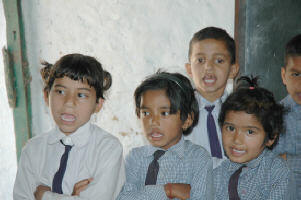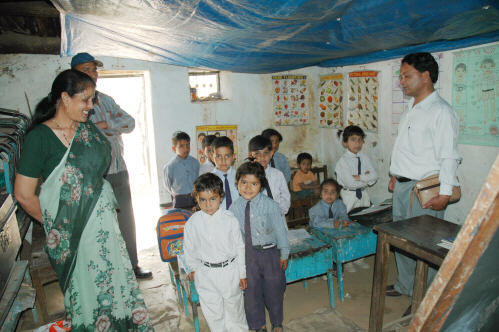 tehri garhwal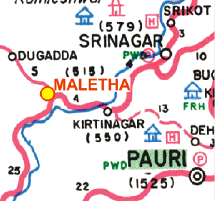 Geographic Information
| | |
| --- | --- |
| Altitude: | 515 m |
| How to reach: | On the Deoprayag - Shrinagar Road, 10 km from Shrinagar |
| Location: | On top of valley, with view to the Alaknanda River |
| Holy Places: | Maletha Mandir |
| Cultivation: | Wheat, Rice, Potatoes, Lenses |