Thought for the Day:


""
Swami Omkarananda
Omkarananda Shri Dev Suman Public School, Hindolakhal
| | |
| --- | --- |
| Date of Foundation : | 1998 |
| Classes : | Nursery to Class VIII |
| Strength : | 200 Students |
| Teaching Staff : | 7 Teachers |
| School Timing : | Summer: 7:30 am to 12:40 pm |
| | Winter: 9:45 am to 3:40 pm |
| Catchment Area : | Up to 4 km, 1 hour walk one way |
| Extracurricular Activities : | Dance and Music. Sports: Kabaddi, Cricket, Badminton. Competition on local and State level. |
Hindolakhal is situated between Deoprayag and Chandrabadni on an elevation of 1482 m. The Narasimha-Dev Temple, here in the village, offers the locals a place of worship. The local farmers grow rice, wheat, cucumbers, oranges, bananas and grapes.

Omkarananda Shri Dev Suman Public School, Hindolakhal, is situated at the end of the village, about 100 meters below the main road, with a spectacular view of the terrace fields all around. This Junior High School was founded in 1998 and now runs Classes from Nursery to VIII. Children come from the nearby 10 villages and walk up to 4 km each way to School.

It is interesting to find a long line of shoes neatly lined up along the outer edge of the courtyard during school hours. The classrooms here have a traditional set up - students barefooted sitting cross-legged in rows on a carpeted floor. School bags are lined up in front of them and are used as tables.

Once a week, the students learn Garhwali, Hindi and Punjabi songs and dances and often join local and State competitions. In sports, the students play Kabaddi, Cricket and Badminton and also participate in local and State level competitions.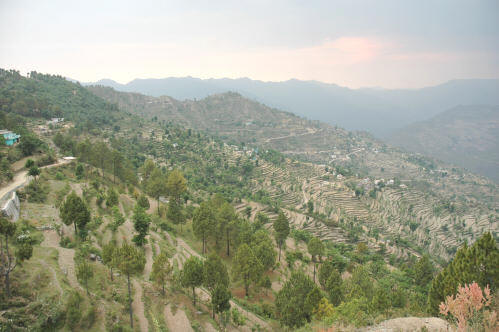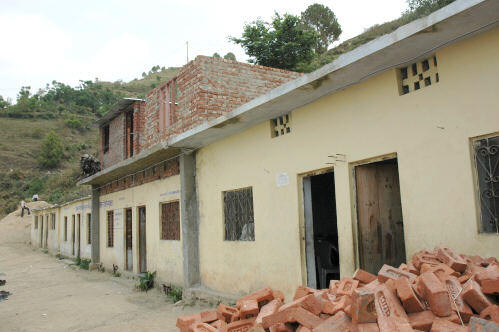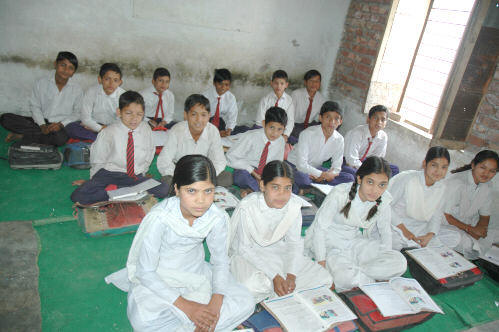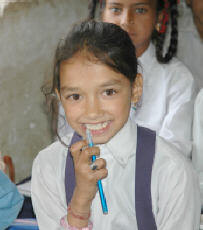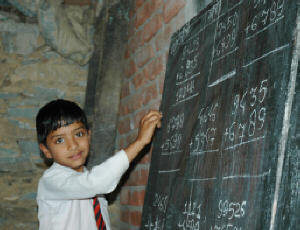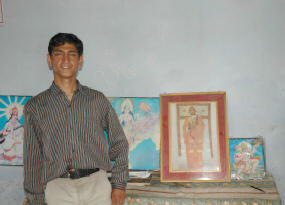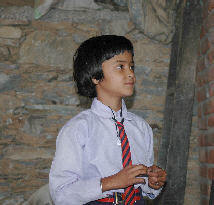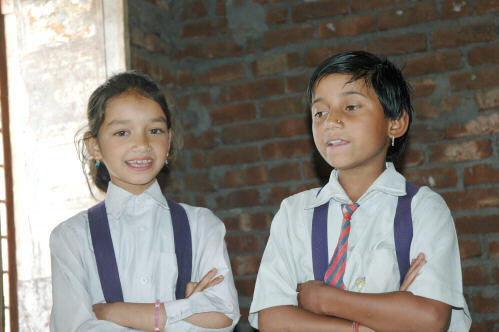 tehri garhwal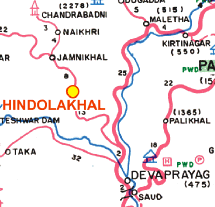 Geographic Information
Altitude:
1482 m
How to reach:
20 km from Deoprayag and
15 km from Chandrabadni
Location:
100 metres below the Road
Holy Places:
Chandrabadni at 15 km and Narasimha-Dev Mandir in the village
Cultivation:
Wheat, Rice, Cucumber, Oranges, Bananas, Grapes