Thought for the Day:


""

Paramahamsa Omkarananda Saraswati
Omkarananda Shishu Niketan, Gaja
| | |
| --- | --- |
| Date of Foundation : | 1990 |
| Classes : | Nursery to Class VIII |
| Strength : | 242 Students |
| Teaching Staff : | 10 Teachers |
| School Timing : | Summer: 7:45 am to 1:00 pm |
| | Winter: 9:30 am to 4:00 pm |
| Catchment Area : | Up to 5 km, 1 hour walk one way |
| Extracurricular Activities : | Dance and Music. Sports: mainly Kabaddi. |
Gaja is located at 20 km East of Khadi, 45 km from Rishikesh, on the Khadi-Deoprayag Road. It is a small village on a summit with an elevation of 1800 m. The view here is breathtaking - the magnificent Himalayan range as a back drop and overlooking terrace fields all around. Local farmers here grow wheat, lentils, rice and potatoes. The nearest temple is a Shiva Temple, named Ghendyal Mandir, located about 10 km from the town.

Omkarananda Shishu Niketan, Gaja, is a Junior High School that runs Nursery Classes to Classes VIII in two separate buildings. The one in town is a long single storey building that runs Nursery Classes to Classes V, whereas Classes VI to VIII are housed in a brand-new building on the border of the town. The Management and the Teachers are very proud of this new building with spacious class rooms.

The children come from a radius of 5 km (1 hour walk) to attend School here.
Beside the core curriculum, the students also learn Garhwali, Rajasthani and Hindi songs and dances and play Kabaddi as a competitive sport.

The School Principal takes great pride in the students' enrollment. In his neatly kept office, amongst the framed photos of Swami Omkarananda, some national heroes and important politicians on the wall, there is a photo display of all graduating Classes over the years. All the years, the Class VIII was a strong Class with a lot of students.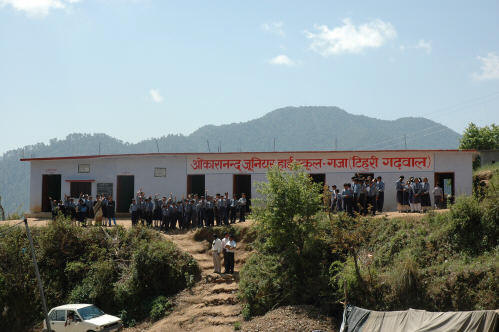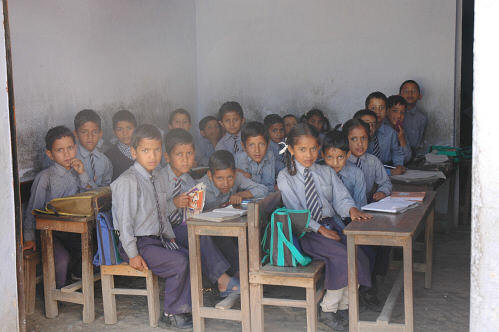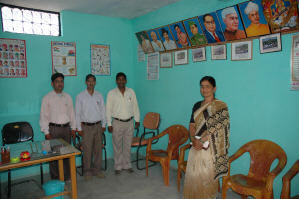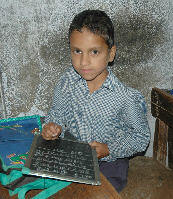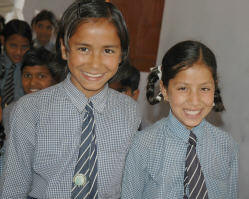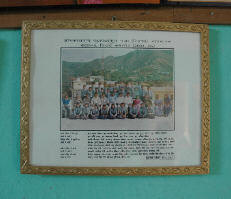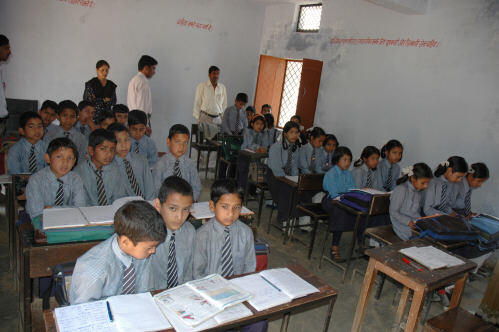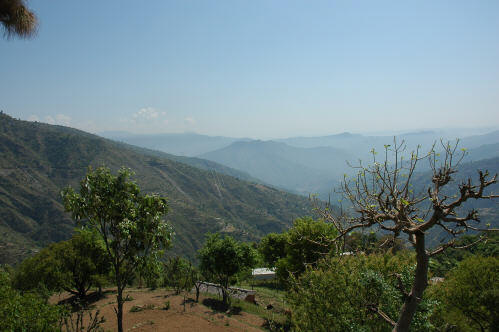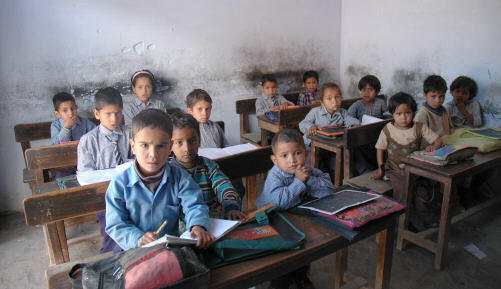 tehri garhwal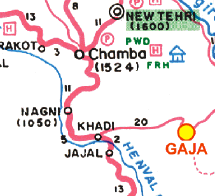 Geographic Information
| | |
| --- | --- |
| Altitude: | 1800 m |
| How to reach: | On the Khadi-Deoprayag Road, 20 km from Khadi, 45 km from Rishikesh. |
| Location: | In the centre of the village (Basic School) and 1 km outside of the village (Junior High School) |
| Holy Places: | Shiva Temple: Ghendyal Mandir, 10 km from Gaja |
| Cultivation: | Wheat, Rice, Lenses, Potatoes, etc. |