Thought for the Day:


""
Swami Omkarananda
Omkarananda Shiva Shishu Niketan, Dangchaura
| | |
| --- | --- |
| Date of Foundation : | 1991 |
| Classes : | Nursery to Class VIII |
| Strength : | 150 Students |
| Teaching Staff : | 5 Teachers |
| School Timing : | Summer: 7:30 am to 12:30 pm |
| | Winter: 9:30 am to 3:30 pm |
| Catchment Area : | Up to 3 km |
| Extracurricular Activities : | Dance and Music. Sports. Participation in many District level competitions. The School has won many awards. |
The School is situated on the Maletha - New Tehri Road, at a distance of 10 kilometres from Shrinagar and about 100 km from Rishikesh. The School is located at Bagicha Dangchaura town. Bagicha means "Garden". As a matter of fact the School is situated in between a field-like garden, along the river Chandrabhaga, which has its historical significance.

There is a Shiva Temple and a Nagraja (Snake God) Temple on the hill top can also be seen from the School. This place is really an abode of peace, very calm and quiet, surrounded by natural beauty.

Indeed, this School, which has been founded in 1991, is since then the living testimony of devotion, dedication and sincere efforts made by the Management and the Teaching Staff. The School, established as Primary School, has made tremendous progress and has been upgraded as Junior High School. The School has made its name for quality education in this area and performing its spectacular feats in academic, spiritual, moral and social activities. The students of this School are receiving prizes regularly in the District level in sports competitions and also in cultural and academic competitions.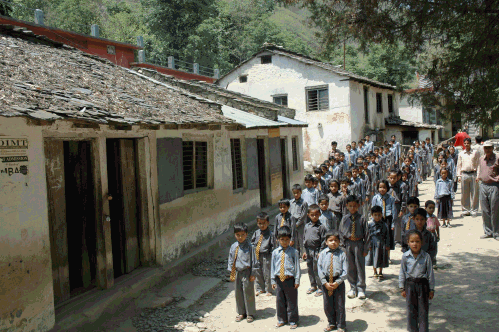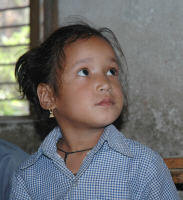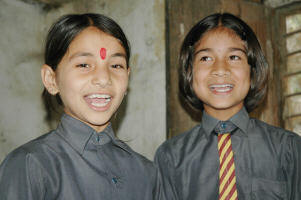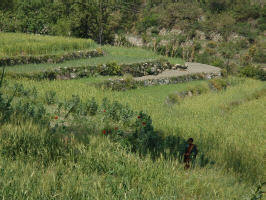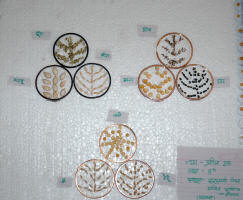 The School is located at Bagicha, Dangchaura. Bagicha means 'Garden':
that's why teachers and students prepared a huge collection of all seeds used
in the area for agricultural purpose. All seeds are displayed in a very artistic way
and the name of every single type is written on the support. With moderate means
they made an impressive collection, which is very helpful for the students'
knowledge concerning food and agriculture.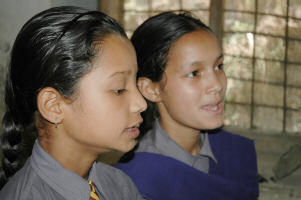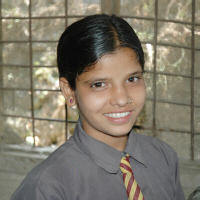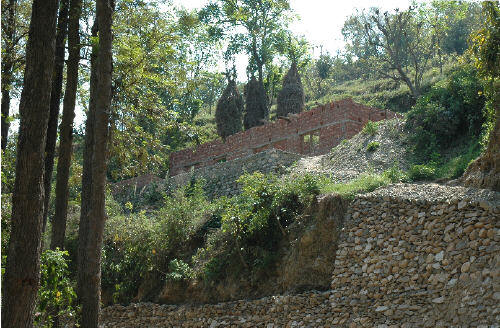 Classes are conducted in a rented building, but now the construction for a
completely new building is in good progress at a heavenly place.
tehri garhwal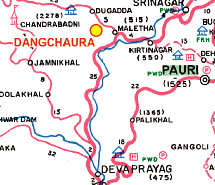 Geographic Information
| | |
| --- | --- |
| Altitude: | 600 m |
| How to reach: | Near Maletha, 10 km South-West from Shrinagar |
| Location: | The School is situated between the fields like in a garden. |
| Holy Places: | Shiva Mandir and Nagaraja Mandir |
| Cultivation: | Wheat, Rice, Potatoes, Vegetables |