Thought for the Day:


""
Swami Omkarananda
Omkarananda Ghunisar Bal Vidyalaya, Bhunalgaon
Date of Foundation :
1997
Classes :
Class I to V
School Timing :
Summer: 7:00 am to 12:00 pm
Winter: 10:00 am to 4:00 pm
Catchment Area :
Up to 2 km
Extracurricular Activities :
Dance and Music. Sports: Kabaddi.
Competitions on a local level.
The village of Bhunalgaon is situated deep in the interior of the Himalayas at an elevation of 1898 m near the famous holy shrines of Kedarnath and Gaurikund in Rudraprayag District. To reach this village one has to walk for ca. 3 hours (8 km) from Chenagarh (210 km from Rishikesh). Approaching from Khor (where is also an Omkarananda School), Bhunalgaon is ca. 1½ hours walk away.

There is a Nagnath Temple between Bhunalgaon and Khor that worships "Nagaraja" (King of the snakes).

Omkarananda Ghunisar Bal Vidyalaya, Bhunalgaon, has a magnificent view of the snow-capped Himalayan mountain range and terrace fields. Next to the School, there is a big tree that provides cool shades in the summer. The School has been founded in 1997 and runs Classes I to Classes V, serving children from a radius of 2 km. Other than academic studies, the children also learn Garhwali music and dance. Some play Kabaddi as a sport and compete on a local level.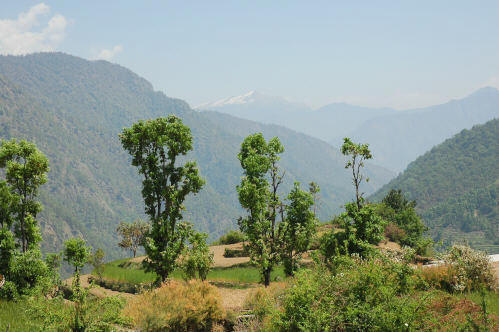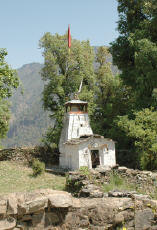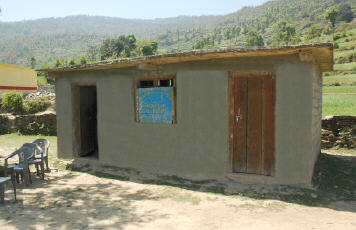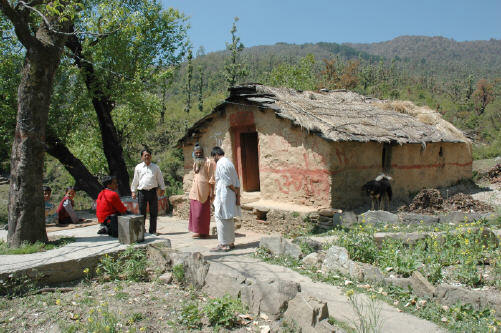 rudraprayag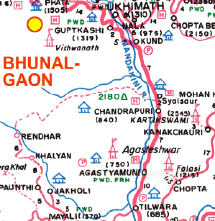 Geographic Information
| | |
| --- | --- |
| Altitude: | 1898 m |
| How to reach: | 8 km from Chenagarh, 3 hours of climbing on a mountain track |
| Location: | In the village |
| Holy Places: | Nagnath Temple on the way to Bhunalgaon |
| Cultivation: | Wheat, Rice, Potatoes, Beans |