Deliverance from
Disease and Wretchedness
By H.D. Shri Paramahamsa Omkarananda Saraswati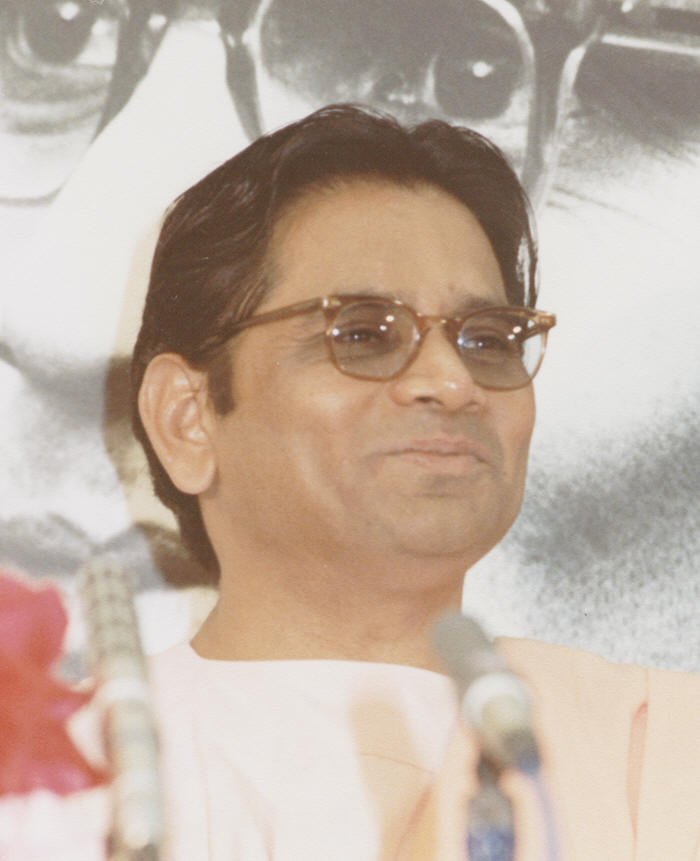 Poorly developed, emaciated, pale young men are increasing in number. They are assailed by diseases which plunge them under the dark waves of depression and wretchedness leading to bitter harvests of regrets and woes, and they cry out for deliverance from this havoc-working disease and misery. A harmonious living, a joyful life of perfect happiness, is possible only by the maintenance of good health and right thinking; abundance of joy can be radiated to others, and strength can be added to the Nation.
To be virile and cheerful, to be free from disease, to laugh at illness, to enjoy the fullness of life and to build a healthy Nation of joyous and prosperous citizens, the public should be educated as to the nature, consequences and treatment of diseases. Every avenue of dissemination of this type of knowledge should be fully utilised. Knowledge of diseases, their nature and their cure should be imparted through public lectures by medical men of rich practical experience but in a simple and non-technical way. Movies can also help very much in this direction. Good public health laws should be actively administered.
You should know the importance of Brahmacharya, chastity, self-restraint and your responsibilities towards Society. Your moral being should be awakened; your nature should be transformed and your living should be improved. You should learn how to harmonise your thoughts, how to hate none and love all, how to avoid brooding over things and be always cheerful and how to let nothing shake your inner peace. This kind of training will enable you to know the Lord of Bliss in your own heart and thereby to see all the outward disorders, physical and mental, disappearing like mist before the sun.
Above all, if you truly desire your well-being, happiness and prosperity, you should enter into tune with the workings of the laws of nature and direct your thoughts towards God who is All-health and All-strength. Daily concentrate your forces of mind upon God who is Existence Itself, who is the One Homogeneous Life of Perfect Harmony. Hold out your arms towards the Divine Healer, the Physician of physicians, and He will deliver you from every sort of disease and lift you up into the realms of Radiant Health.
Even a small modicum of faith in the Divine Being is quite enough to have your afflicted body soothed, to have your bruised soul healed and to save yourself from all kinds of ailings and sufferings. Know this for certain that the Divine Care is surrounding you on all sides and that It is guarding you from all ills, evils and sins. Surrender yourself to It and lead a care-free life of longevity and felicity.
Live on the lines of this short exhortation, and you shall have deliverance from disease and wretchedness; and a diseaseless and deathless world of the Plenum of Pleasure shall be revealed to you in this very world.