The Importance of Sankirtan
By H.D. Paramahamsa Omkarananda Saraswati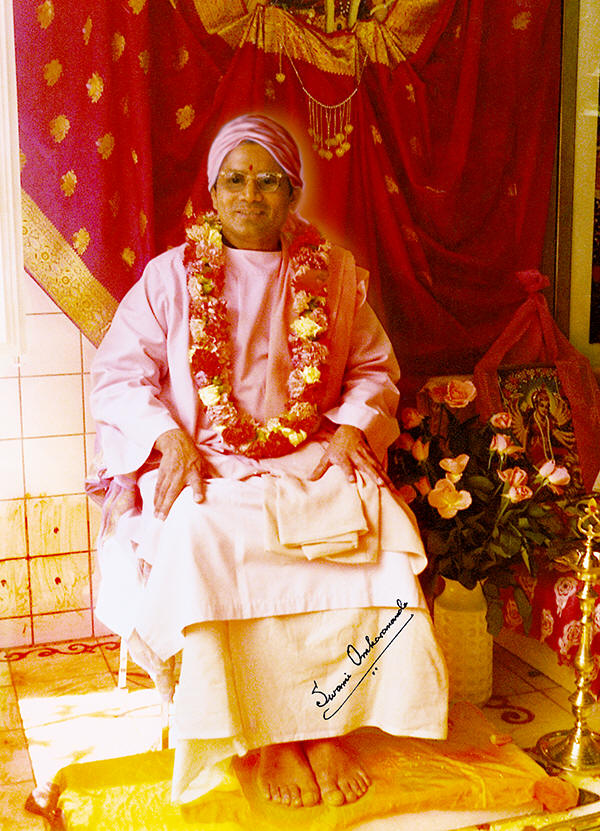 The easiest method to attain God-Consciousness is Sankirtan or the singing of God's Name.
Through Sankirtan many a Saint of this land attained the Glorious State of the Consciousness of God. Outstanding examples are Tukaram and Gauranga. Where Sankirtan is held, there you shall find a greatly spiritualised atmosphere, and there Sages and the Silent Ones abide. Sankirtan is food for the soul, nay, it is food for the mind and the body, too. Life can be sustained on Sankirtan: make your home a seat of Sankirtan, and it shall be a centre for the elevation of the mind, the transformation of the heart and a change in the vision of life.
The love for Sankirtan springs in a desireless heart. Therefore, empty your heart of all else and fill it with the melody of Sankirtan, for you shall, thereby, attain the Supreme Lord. While repeating the Name of the Lord, feel with all your heart that the Infinite God is seated in the temple of your heart and that He is within you. Also feel that the Lord is purifying your heart and that the Divine Grace is descending upon you.
Sankirtan breaks the knot of ignorance and makes the mind one-pointed. It is a great healer of the ills of life. Be not worried and do not be anxious; you shall taste Infinite Joy and unceasing Peace. Destroy the thought of your own self by taking the Name of the Lord. Walk in the Way of God and move with Him. This is the Path of the Supreme Attainment, the easy path to God-Consciousness.
Hold aloft the Banner of Sankirtan; thus shall you establish the Kingdom of God upon this earth. Even amidst the pressure of the most busy lives sing the name of the Lord, cultivate an unceasing awareness of the august Divine Presence, and remember the supreme Aim and Goal of life. Human birth and the aspiration to live a divine life are spiritual opportunities which are rare privileges that are given to man by God, and should be utilised for the glorious purpose of attaining the Ideal for which they are given.
Blessed children of God ! Let the ego collapse. Let the lower nature be reduced to the dust and let your being be filled with the Consciousness of God.
All passes away. Nothing remains. That which is Real and Permanent is God or Truth alone. All is vanity on this earth. Plunge deep into the ocean of Sankirtan. Shut all the doors and windows and rest in the Inner Peace. Unite your soul with the Lord and draw from Him whatever you need, for He is the Storehouse of all that there is.