The Transcendence of Man
By H.D. Paramahamsa Omkarananda Saraswati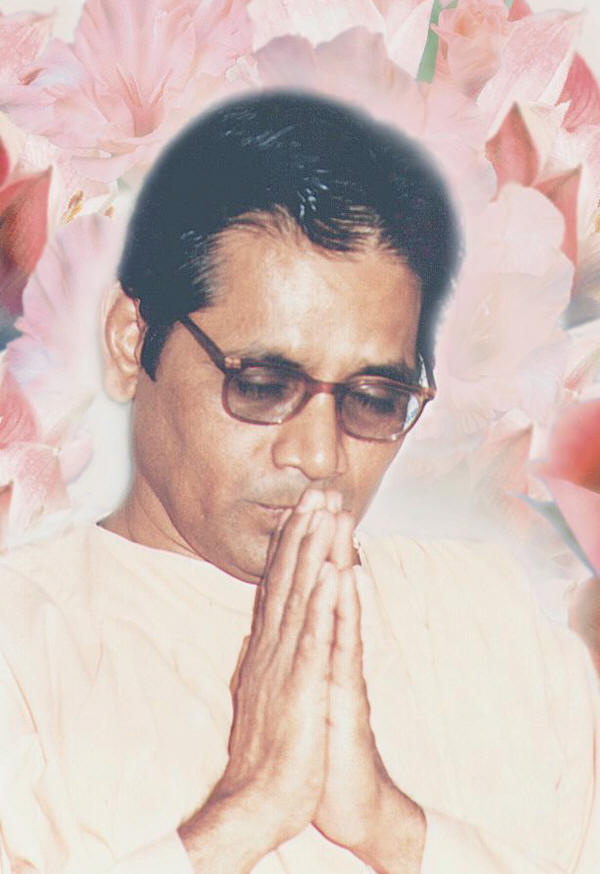 Man is a spiritual Being. God is the Substance with which he is made of. We live and move in His light. The highest Spiritual Consciousness is latent in all. It is the Law of the Lord that rounds the dew-drop; it is His Life that is pulsating in the tiniest plant, in the meanest creature, in the smallest cell; it is His Power that enables the bud to blossom and the dry-leaf on the road to rustle. Lack of this knowledge of God is the root of all sorrows in life and misery in the world. The true happiness, the real blessedness of life consists in possessing the wisdom of God and governing our day-to-day activities in His Light.
The Self in man is the Lord, God. Nothing is wrong with man, though ignorance and darkness have penetrated into the very texture of his soul and life. He may be a fool, but he is a God playing at it; he may be wretched, but it may merely be a disguise of Divinity; he may be a walking shrine of darkness; yet he has a lamp of deathless Beauty ever-shining within him; he may be a denizen of a semi-hell in this world, but he has faint recollections of his citizenship in the heaven, in the Kingdom of God within him. Though reeling headlong in sensuality, he has a sense for the God-like.
The tragedy of all tragedies does not lie in what man is, but in not knowing what he is and what he is essentially. His deepest folly and ruinous error is in not investigating himself. Essentially he is Truth; and Truth is neither an inference of logic, a metaphysical idea, not a moral principle nor an inscrutable mystery nor yet a problem for solution. Truth is the deepest consciousness in us, a reality to be experienced, a becoming, a Being. As one Principle of Life man animates the entire existence, pulsates in every vein of every creature; as the Source of Light he makes the sun and the moon what they are; as unfathomable and all-pervading spirit he envelops the infinite skies. He is Everywhere and Forever.
Then, what blinds man to the fact about himself, what binds his Immortal Spirit to his frail body, what barricades his road to the limitless light and supreme Truth? Nothing but the invisible and apparently delicate threads, the web of Maya. Only in certain strange moods, in moments of meditation, in the hours of self-analysis and self-introspection, does man observe the play of two worlds - the spiritual and the temporal - on the stage of his heart, and perceive the veils that overshadow his universal spirit, the slender chords that bind his Infinite Self.
Buried in the quick-sands of ignorance and buffeted by the winds of passion and impious impulses, he impudently holds on to a distorted and perverted view of life; hence his tragedy, his incapacity to possess himself, study himself and pursue finer virtues and universal principles. A sane philosophy of life is the only panacea for all ills of man. Man, if he pants to recover his lost ground and regain his "Paradise", should seek for knowledge, a religious philosophy of life. He should purge his soul of all illusions, blow out the dross of his thought and disperse the fog of prejudice and ill-feeling from his heart, if he wishes to possess new eyes and new heart to perceive and feel his Resplendent Nature.
Spiritual Sadhana is a technique of extending one's life beyond the narrow limits of one's egoistic feelings and personal vanity, a process of growing into higher, loftier and diviner states of existence.
A few sincere spiritual practices, a loving heart, a serving hand, a few minutes of meditation on the Lord within oneself, a clear mind, a determined will, patience and perseverance - these are the royal methods to the attainment of Self-realisation.