Recorded Speech
by H.D. Paramahamsa Omkarananda Saraswati,
played for all Devotees and Guests, on 25th December 2017,
on the Occasion of Omkarananda Jayanti Celebrations,
in Omkarananda Ashram Himalayas, Muni-ki-reti,
via Rishikesh, India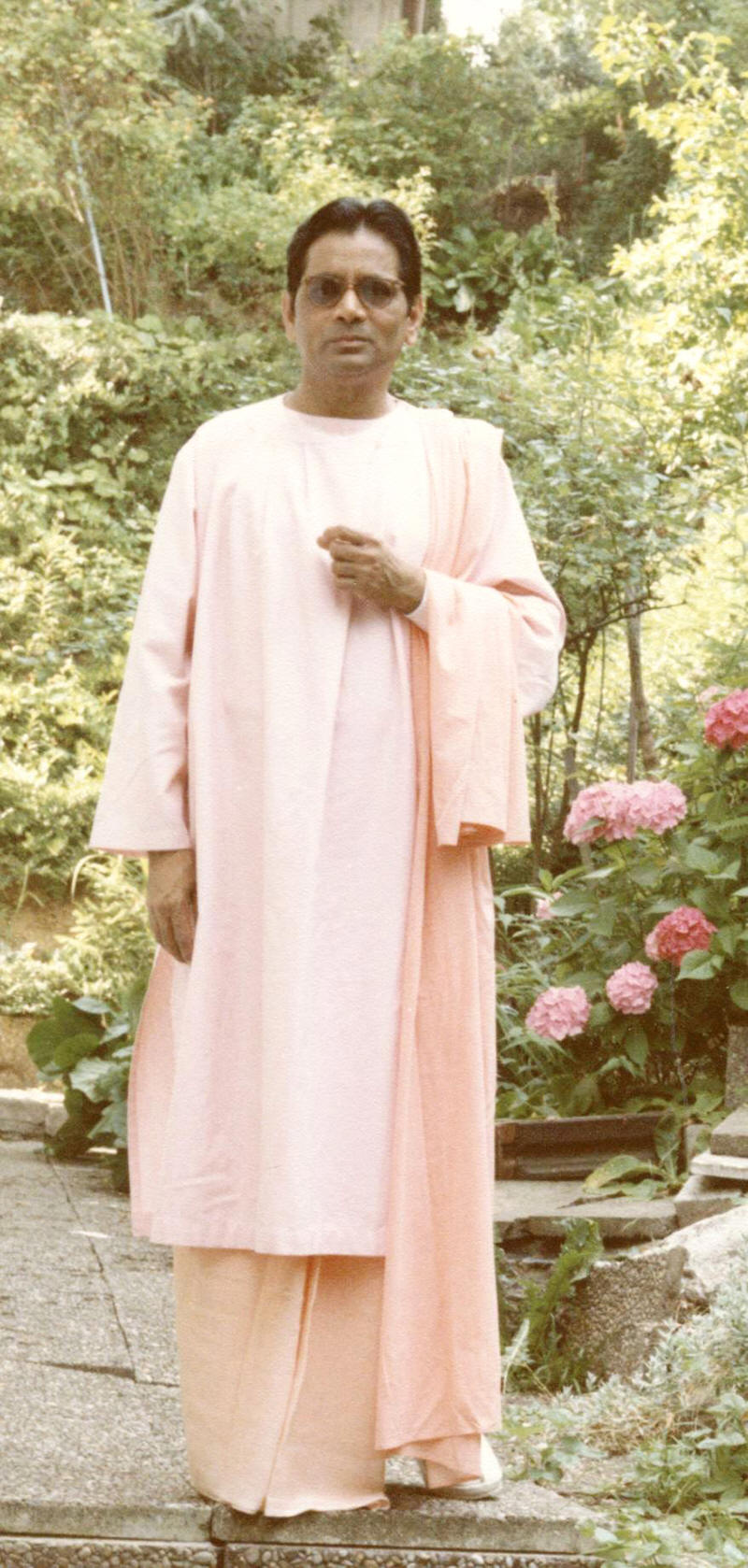 No matter where you sit, you are sitting directly in the lap of the Divine. No matter where you stand, you are standing in the all-protecting hands of the Divine.
You possess intelligence, consciousness, you react to things, you react to somebody's calling you, you react to somebody praising you or describing you, when you are within the hearing of that person.
Infinitely so does the Divine Reality react to everything that is addressed to It, instantly. It is endless Intelligence, It is boundless Consciousness, everywhere present. It has Its ears behind you, before you, and so on. Whereas you don't have your ears behind you, before you, above you, everywhere, and therefore, if a person calls you from a great distance, you don't hear at all. Whereas the Divine is All-Intelligence, All-Consciousness, contains in Itself everything and everyone, surrounds everything and everyone by Its Intelligence, and what is more, It is the very Soul of the Intelligence in that person, in that thing.
And therefore, every repetition of any Mantra brings results, even if these results are not palpable, perceptible to your senses and powers of perception, now.
Always there is a response from the Divine. It is a mighty Light, in which we live, though you don't perceive this Light. When you perceive it, the moment you have experience of the Divine, then you begin to live in this grenzenlose, endlose, boundary-less Light, Presence, Perfection, Fullness.
Every Mantra that you repeat, every Hymn that you recite, automatically brings in results. It is heard by someone, who is supremely intelligent, supremely conscious.
Enrich your spiritual wealth by constant repetition of the Mantras and establish intimate relations with the Divine by constant reflection on your blood-relations with God. You are in God, you are as God. This relationship must be recovered in conscious experience, and that is the purpose of all Mantra-repetition and recitation of all Hymns. And every Hymn is powerful, the Vedic Hymns, the Vedic Mantras - all Mantras are very powerful and they are the very Soul of God, a part of God Himself.
OM Shri Mahatripurasundari Arpanam Astu.
(Paramahamsa Omkarananda Saraswati)