Report about
Maha-Shivaratri Celebrations
in Omkarananda Ashram Himalayas,
on 24th February 2017
On 24th February 2017 Maha-Shivaratri was celebrated in Omkarananda Ashram Himalayas in all its Shiva-Temples and special Shrines of Lord Shiva.
The Priests of Omkarananda Ashram Himalayas, under the guidance of Chief-Priest Suresh Panditji, had nicely decorated the different Temples with fresh flower-garlands, shining lights and flower-rangolis.
During daytime many fresh Bilva-leaves had been collected by the Priests from the Bilva-Trees in the Head-Quarters of Omkarananda Ashram Himalayas, which afterwards, in the night, were offered to Lord Shiva, along with special Prayers.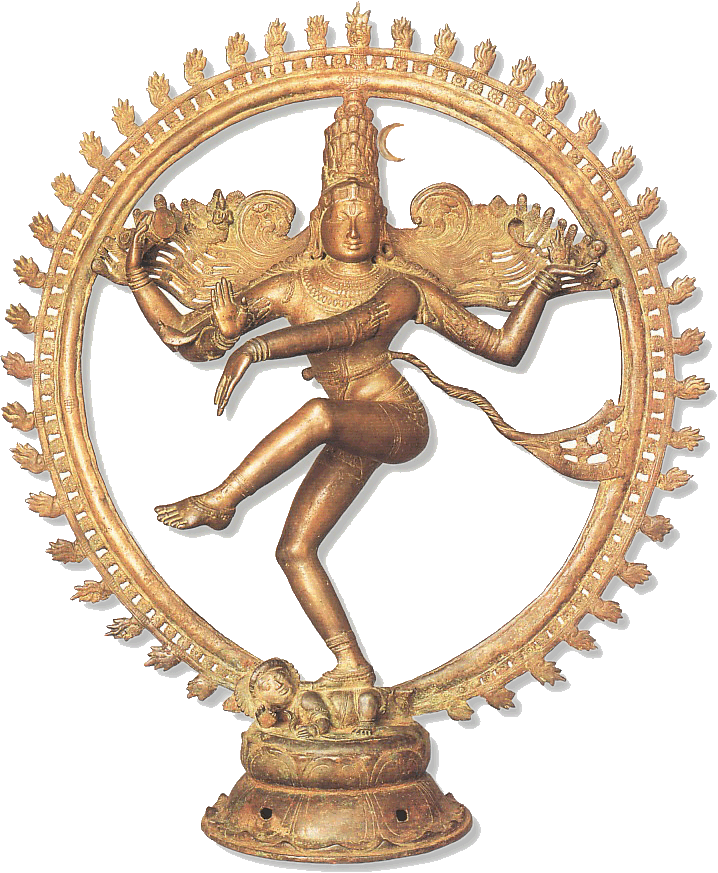 In order to worship Lord Shiva on this special Holy Night, Guru-Bhakti-Ratna Kumari Somashekhari performed several beautiful and divine Bharatanatyam-Temple-Dances in the Mandapa of Omkarananda-Kamakshi-Devi-Mandir. Lord Shiva, Who is Himself the Creator of the Holy Dance, was surely pleased to see the excellence in Soma's dances, which were performed by her with all perfect details.
Ashramites, Priests and some Devotees from Rishikesh, New Delhi and also from abroad, took part in this event.
Before starting her Temple-Dance-Performance Kumari Somashekhari offered a Mandara-flower, dear to Lord Shiva, and other fresh flowers to her beloved Sadgurudev Shri Paramahamsa Omkarananda Saraswati and to Lord Shiva.
Shri Sukumarji was the Master of Ceremony, who read out the meaning and essence of each of Soma's dances.
Then the President of Omkarananda Ashram Himalayas, Shri Swami Vishveshwarananda Saraswati, addressed all Devotees, who had assembled in the Temple, and inspired them with a wonderful speech on the Greatness of Lord Shiva and how one can derive immense Blessings and good Luck by merely showing a little bit divine Love and Devotion to Lord Shiva.
Swamiji emphasized how important it is, that we all cling ourselves to the infinite, immortal Supreme Self, which alone is everlasting.
He further said, that holy events like Maha-Shivaratri are a great Blessing for us, since we get the opportunity to think and contemplate on Lord Shiva more than usual and thereby make our lives pure and blessed.
Swami Vishveshwaranandaji explained, that Lord Shiva has such a tender Heart, that He is easily pleased, even if one offers only a simple leaf to Him, provided this is done with great Devotion.
Swamiji nicely elucidated this fact through a special Story about two different Shiva-Bhaktas, in which it was made clear, that Lord Shiva's Heart is touched only by a divine attitude and real deep Devotion and not by mere outer pomp and show.
All Devotees felt blessed and inspired by Swami Vishveshwar­anandaji's heart-touching Words of Divine Wisdom.
Swamiji also thanked the Priests of Omkarananda Ashram Himalayas, specially Chief Priest Suresh Panditji, Sanjay Panditji and Mukesh Panditji, for their constant and praise-worthy efforts to maintain an utmost pure and divine atmosphere in the Temples of Omkarananda Ashram Himalayas and he expressed his Gratitude to them by garlanding them with flower malas.
On behalf of all Ashramites, Shri Swami Pragyanandaji, a senior inmate of Omkarananda Ashram Himalayas, honoured Shri Swami Vishveshwaranandaji with a flower-mala.
Then Swamiji requested everybody to take a wonderful Prasadam, which was prepared by the Temple-Priests.
Throughout the whole night of this special Maha-Shivaratri Celebration in Omkarananda Ashram Himalayas, Worship for Lord Shiva continued in form of Vedic Chanting, Abhisheka for Lord Shiva with sacred Ganga Jal, Cow's Milk and other holy ingredients, offering of flowers and fresh Bilva-leaves, Arati, etc., till 4 AM in the morning of 25th February 2017.
Om Namah Shivaya Om