In one of the most powerful spiritual discourses Paramahamsa Omkarananda Saraswati said: "Man is born not for physical experiences alone. Man is born to conquer matter, to conquer time and space. Man is born to realize the boundless Beauty of Divine Consciousness."
When we are capable to implement these wonderful words of a God realized Master, no doubt Liberation stands in front of our door. But unfortunately, the so called reality shows a different picture. Mostly we are absorbed in so many difficulties, worries, anxieties, and over and above, we live a life in great fear. Some unknown factor of our future or families, jobs etc. can easily disturb us.
To cover up these problems or better to forget them, even if it is only for a while, man tries to divert his mind often in a direction, which easily can bring him more suffering or can make him totally sick.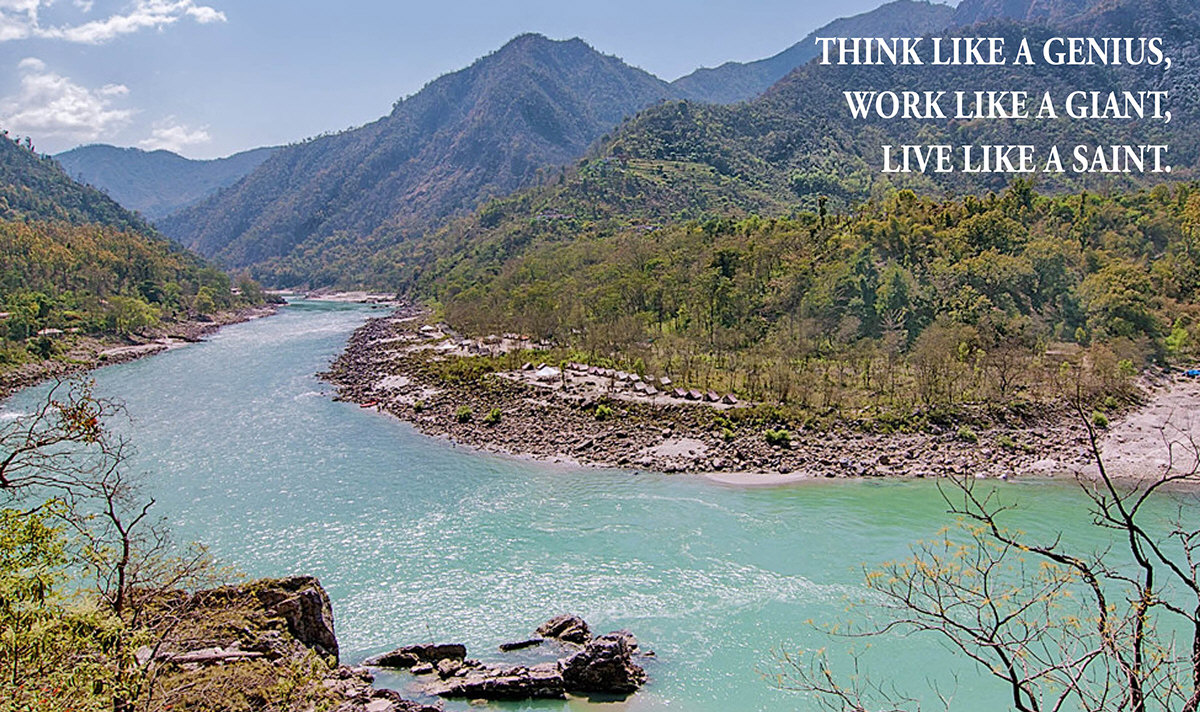 The power of attachment in a human being is so strong that it may take for the common man a long time to realise, that whatever we are attached to and in whatsoever form, will be bound to perish sooner or later.
Mind is so dangerous that even a highly spiritually developed soul suddenly realises that there are still things in himself for which he has to see that they will be washed out.
The great spiritual truth is that if we truly want to overcome our problems and sorrows we have to change our life. We have to purify it. But how to purify it? Let us remember: "No gain without pain". Struggle brings us success. One of the very great ways of inner purification is a constant clinging to the divine Prayer. Constant Prayers are healing. The effect of Prayer can never be underestimated. Every Prayer, short or long, has its own effect and Prayer with a devoted heart makes everything deeper and stronger. Selfless Divine service, working without expecting anything for it in return, is a highly fast way of purification. Let us remember the great words of Swami Omkarananda, when He said: "Think like a Genius, Work like a Giant, Live like a Saint." These great words of Paramahamsa Omkarananda Saraswati are undoubtedly the guiding principles in the line of purification.
It is then, when after that great journey of inner development, the flow of the Grace of the Divine can enter in our heart and it is then, when in spite of so many difficulties, we still feel relaxed.
This is the secret, when not we, but the Divinity is working through us. Not only the outer situation changes, but a man internally feels, that immense happiness is arising, which even attracts or effects people coming in contact with him.