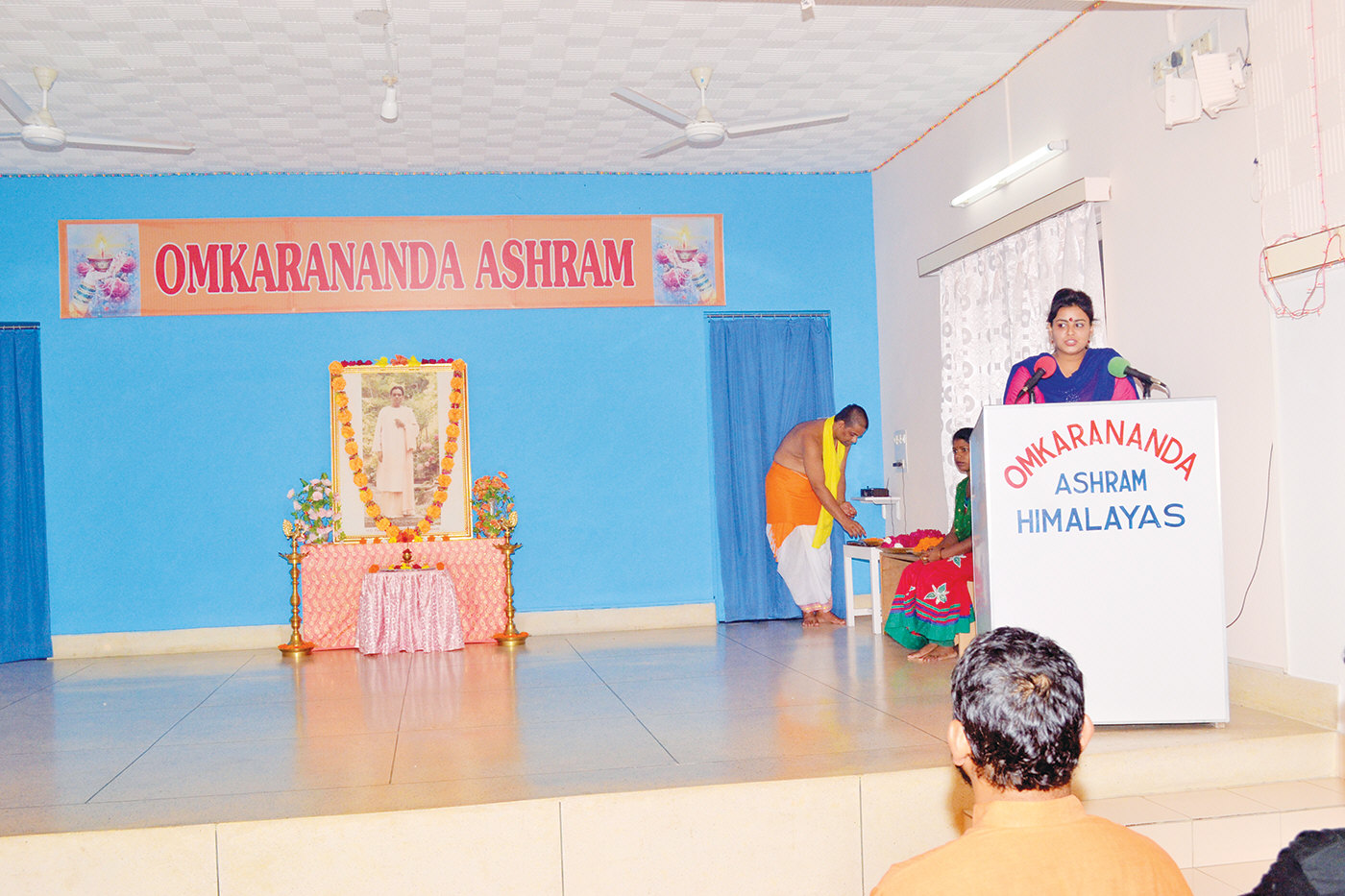 Kumari Kanchan welcomes the students and highlights the program.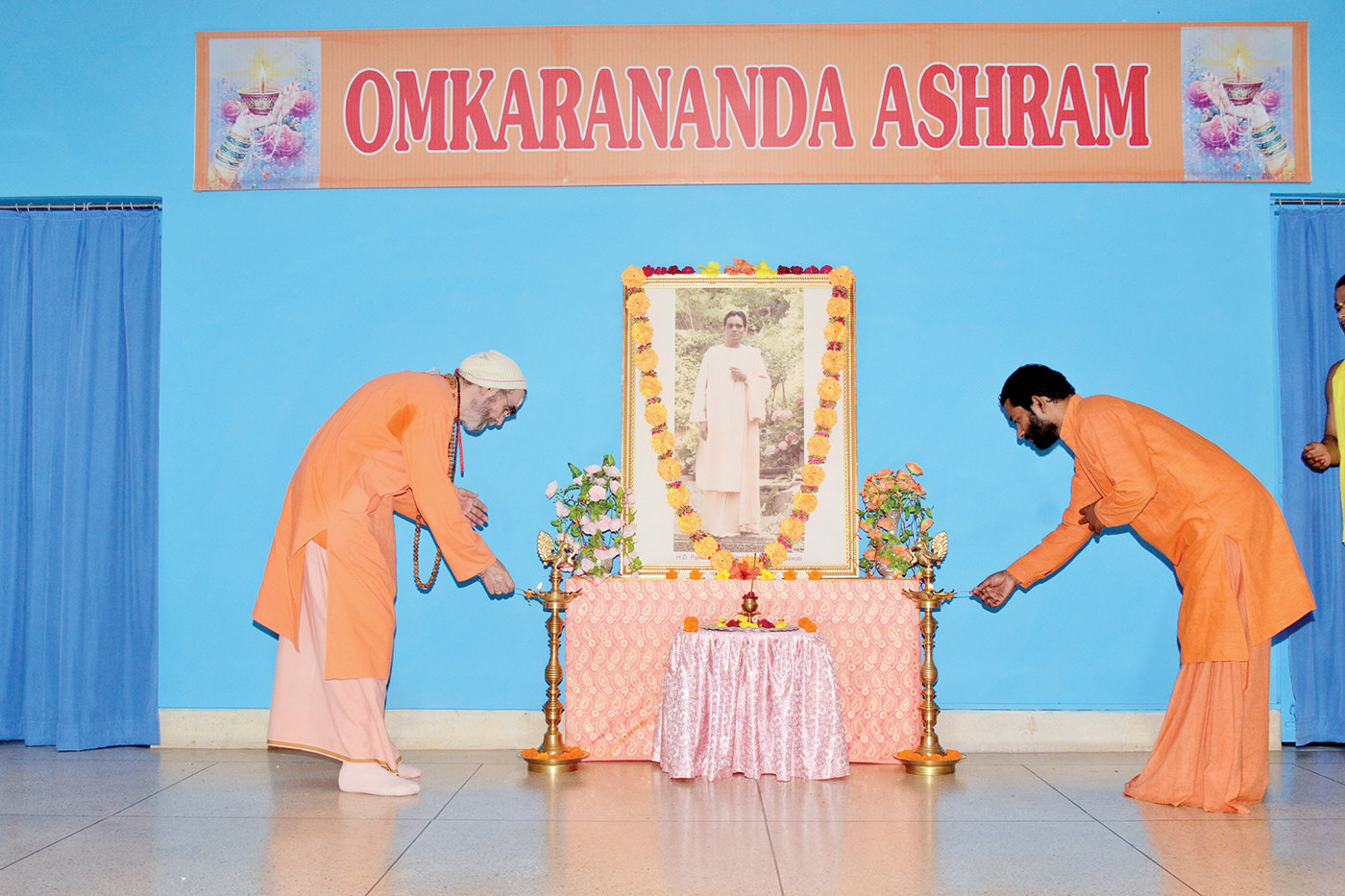 Swami Vishveshwarananda and Swami Sudhirananda
lighting the Deepas in the typical traditional way.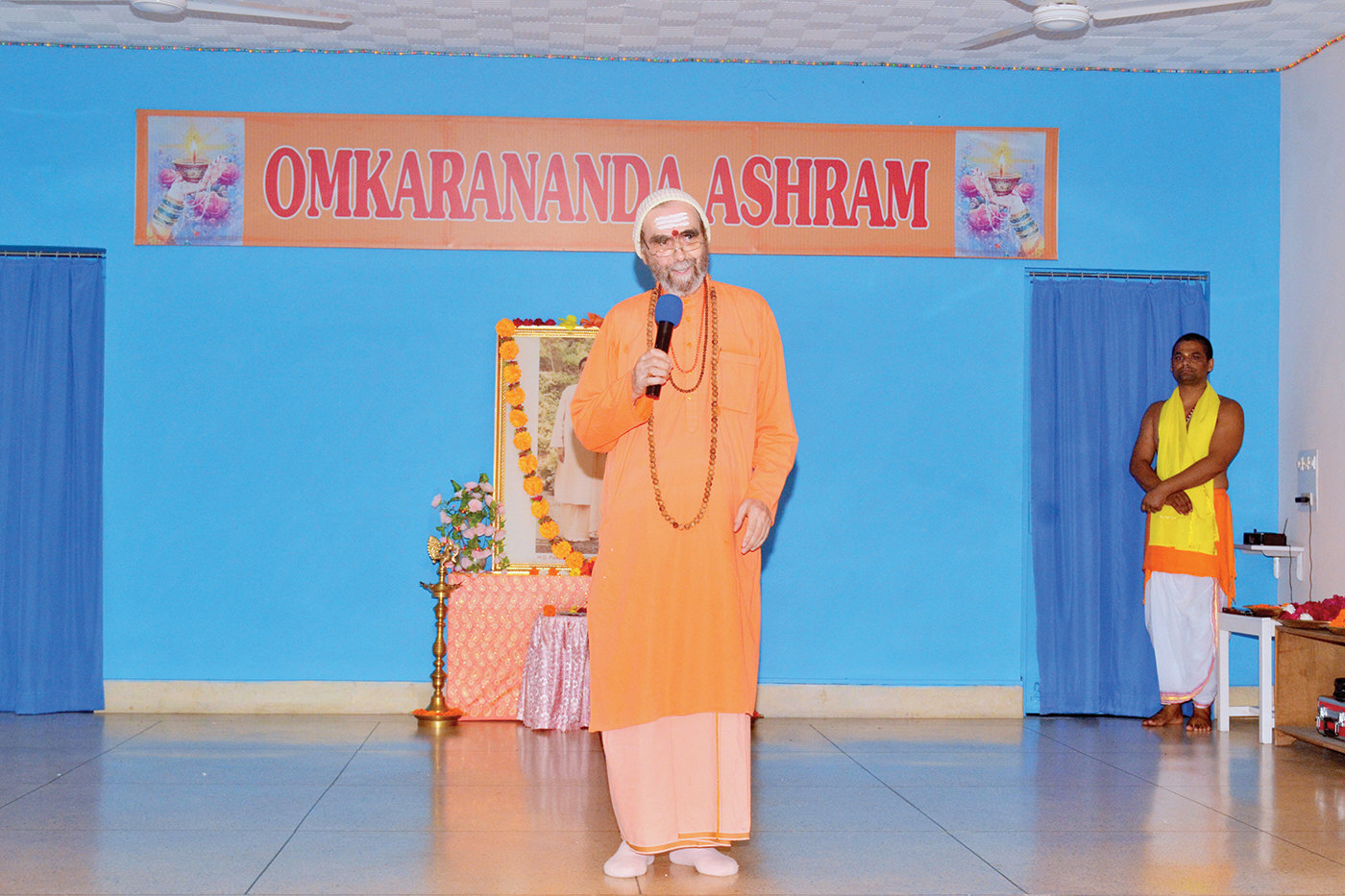 Swami Vishveshwarananda congratulated the students for their success in the Yoga Teacher Training Course. He also spoke about Yoga as an important way to God-experience.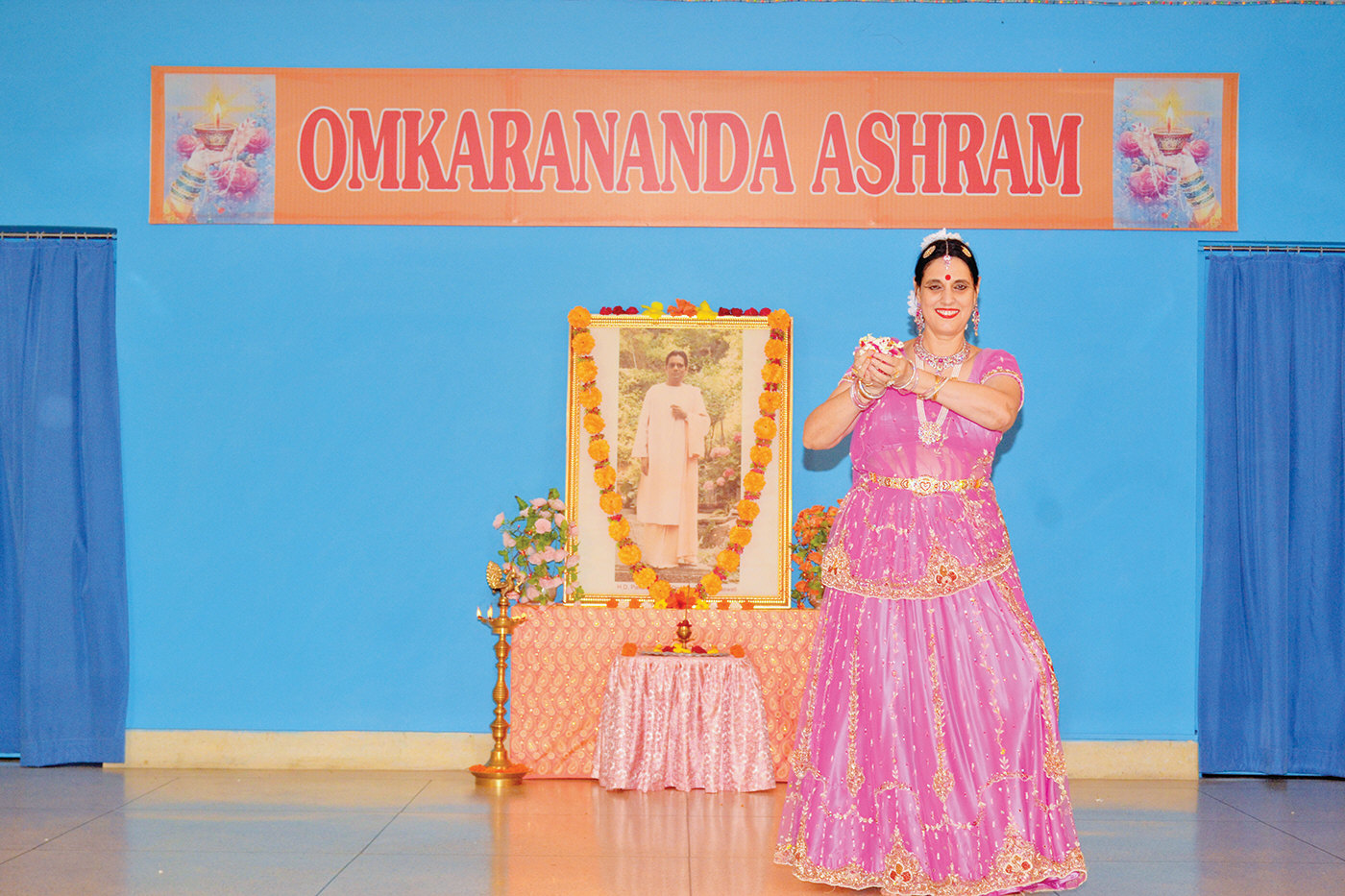 Kumari Somashekhari made the atmosphere sparkling with her breath-taking
performances in the ancient Temple-style of Bharatanatyam.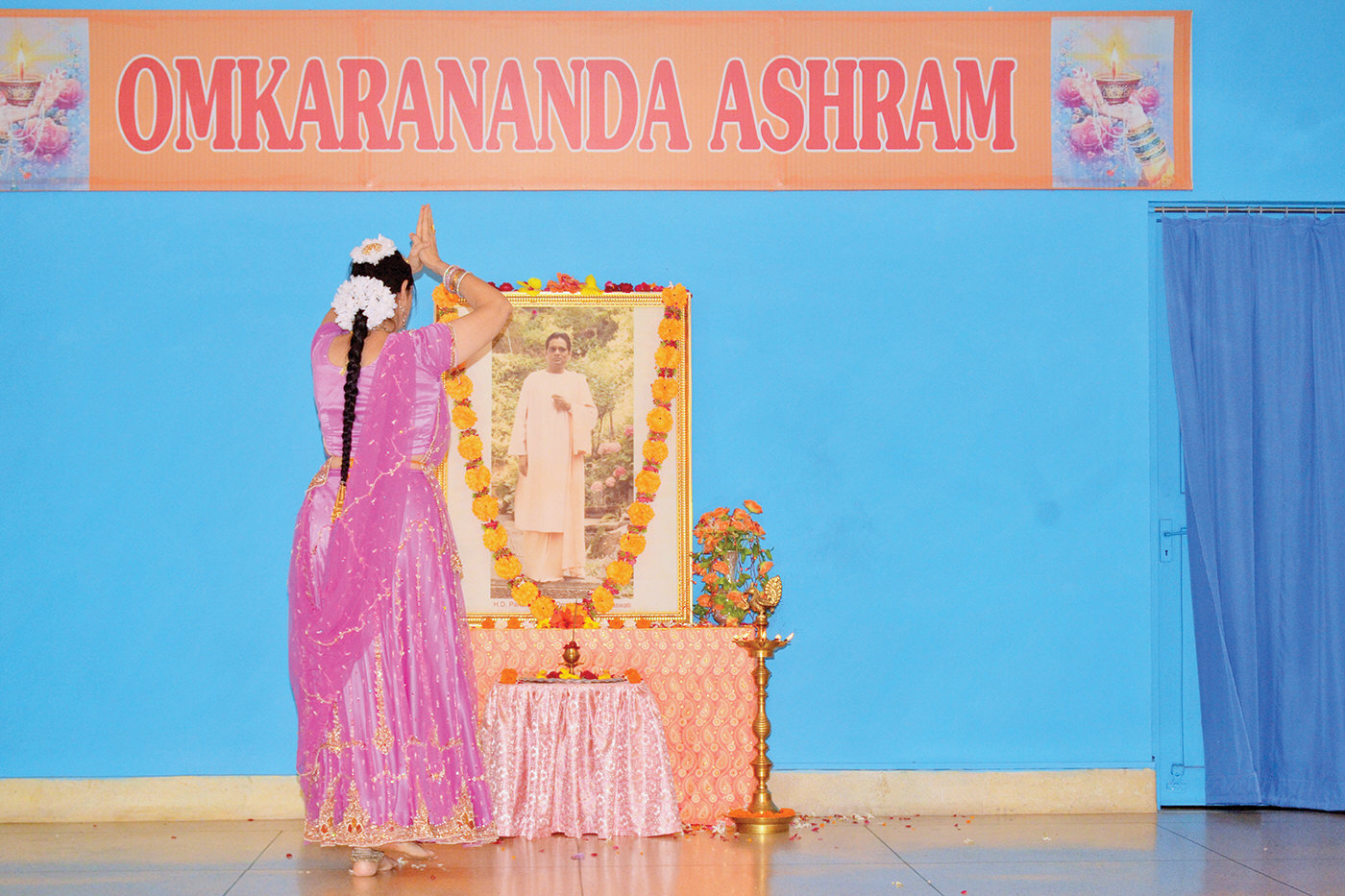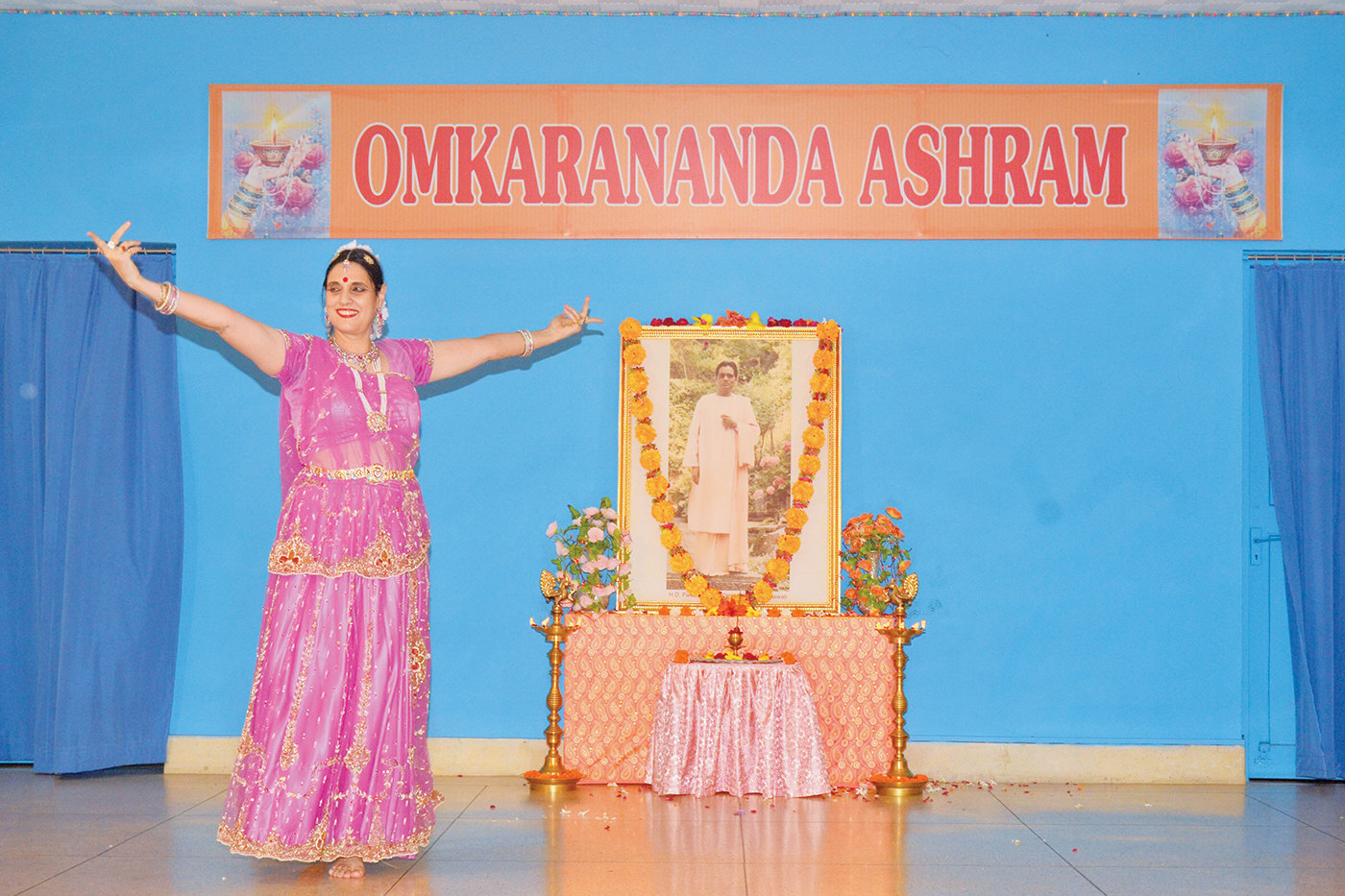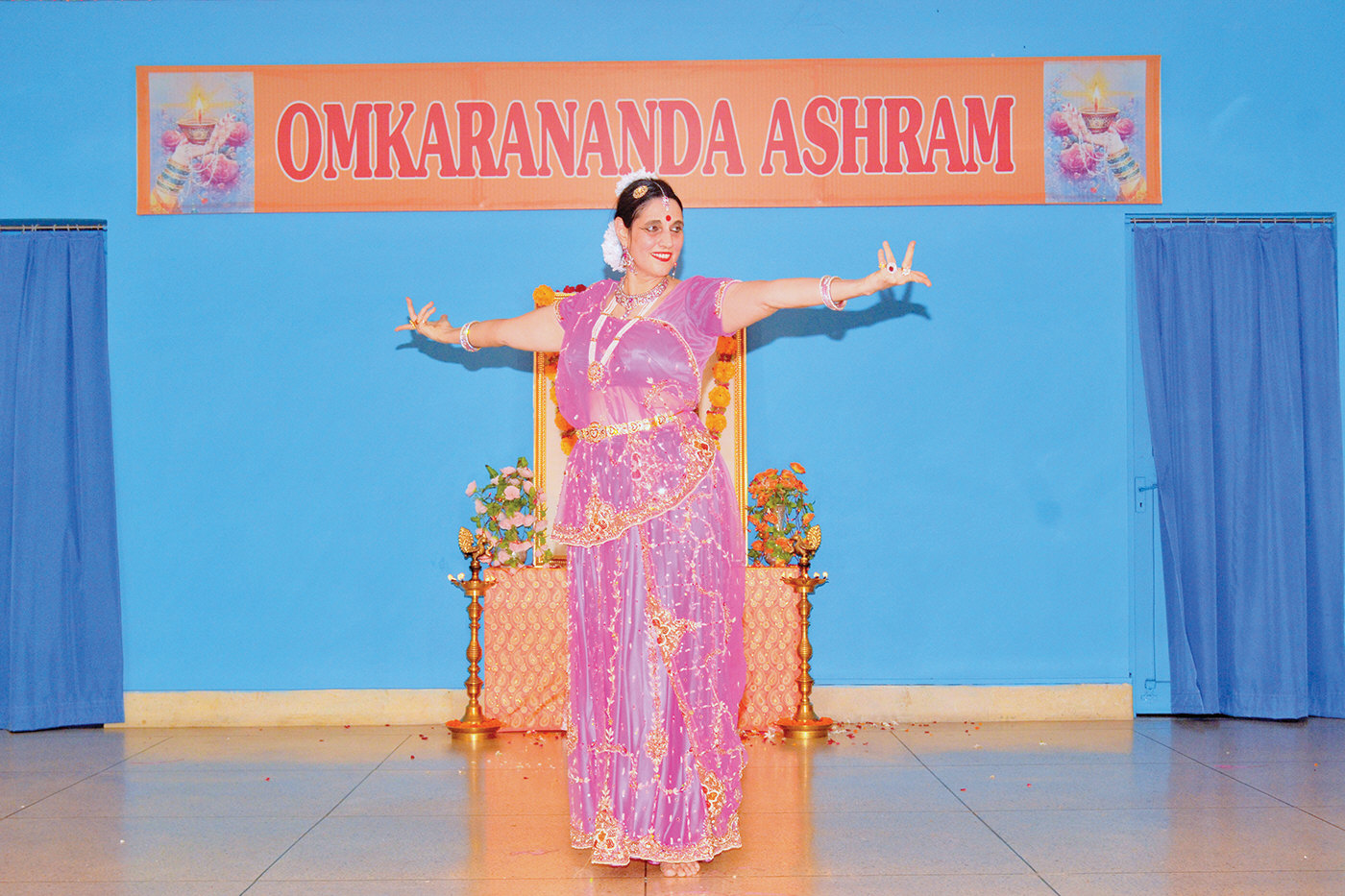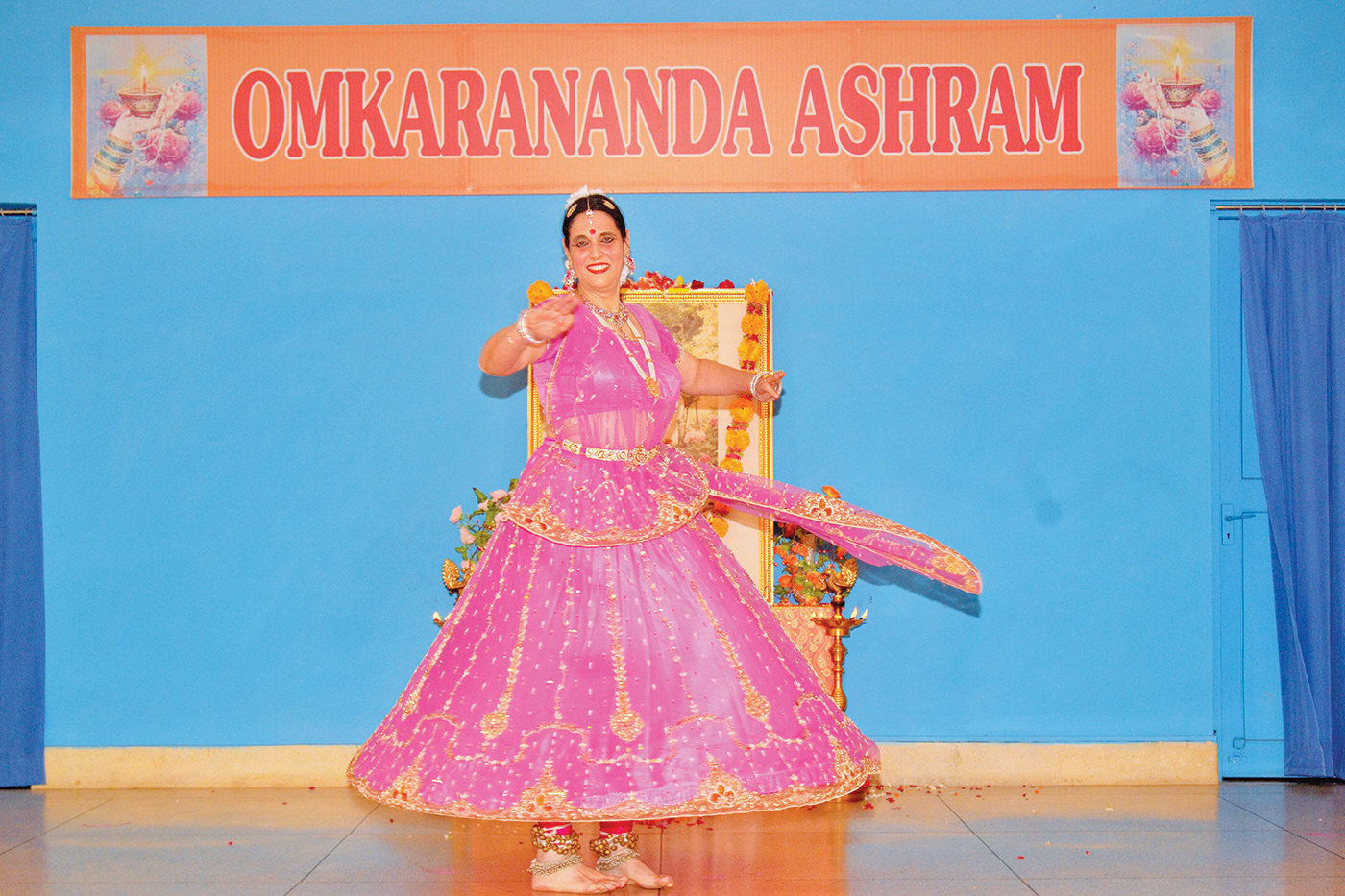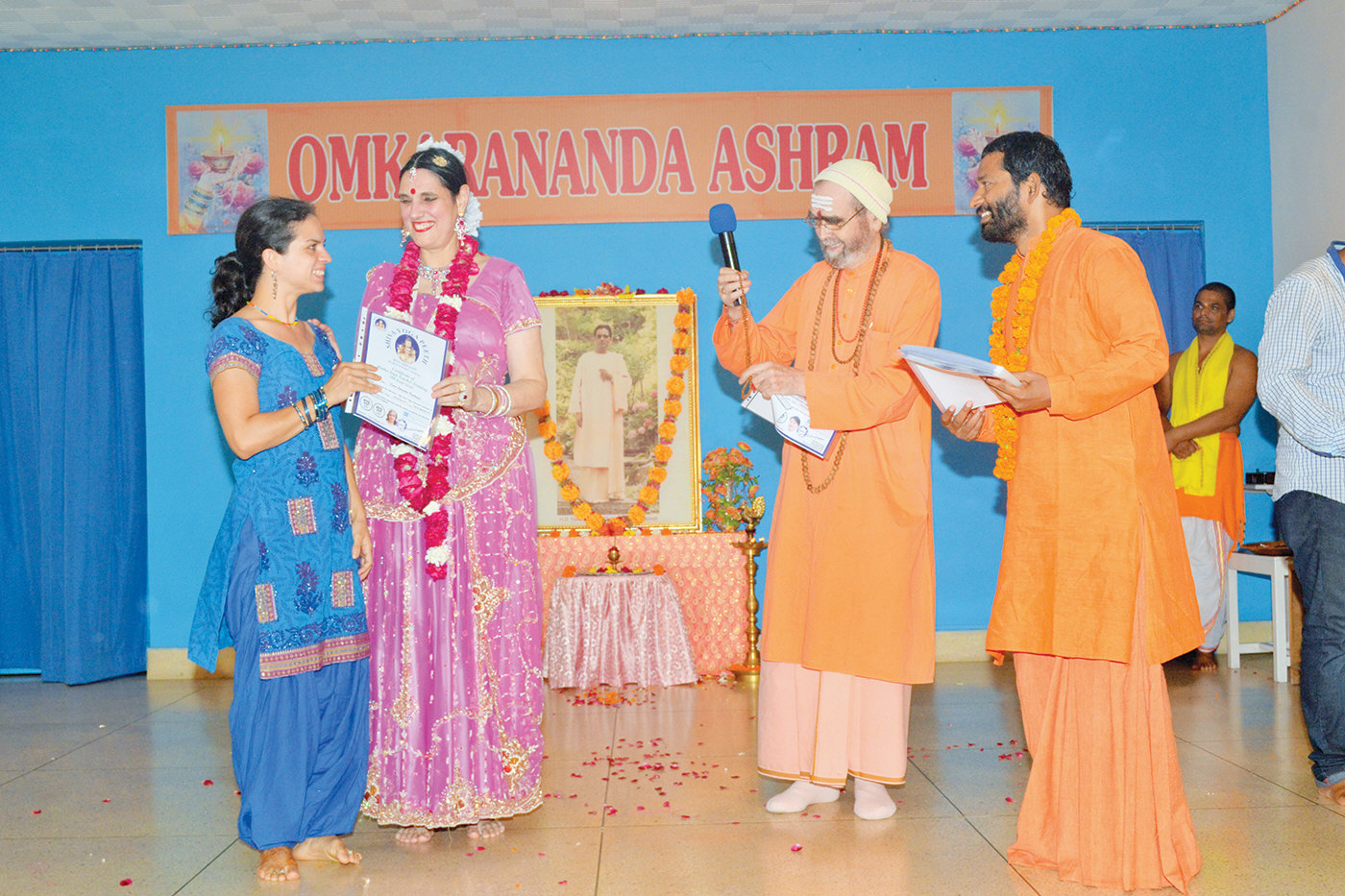 Kumari Somashekhari is presenting the certificates for
Yoga Teacher Training to the respective successful students.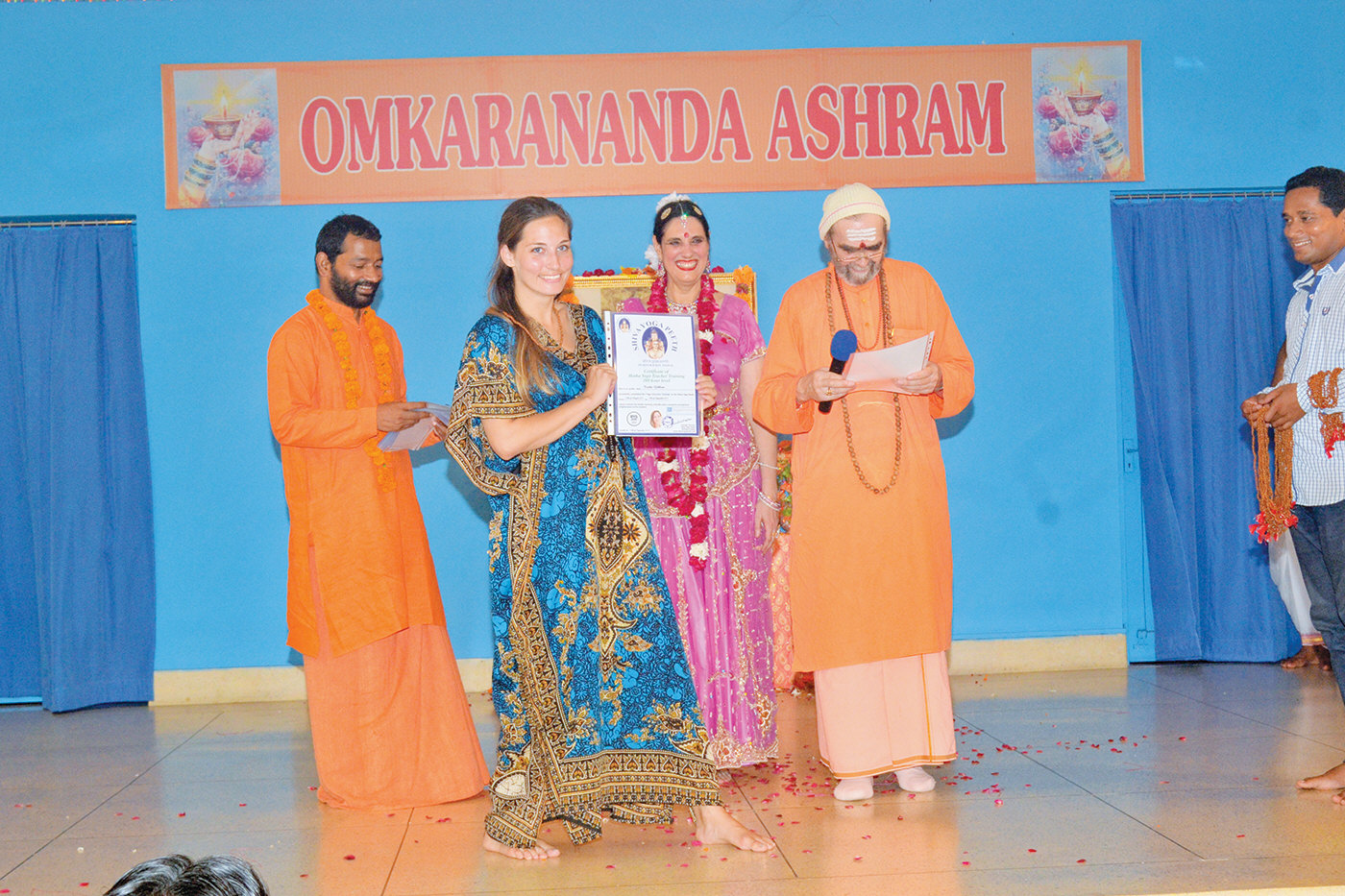 Standing between her teacher, Swami Sudhirananda, and Kumari Somashekhari,
a visibly happy student shows her deserved certificate to her friends.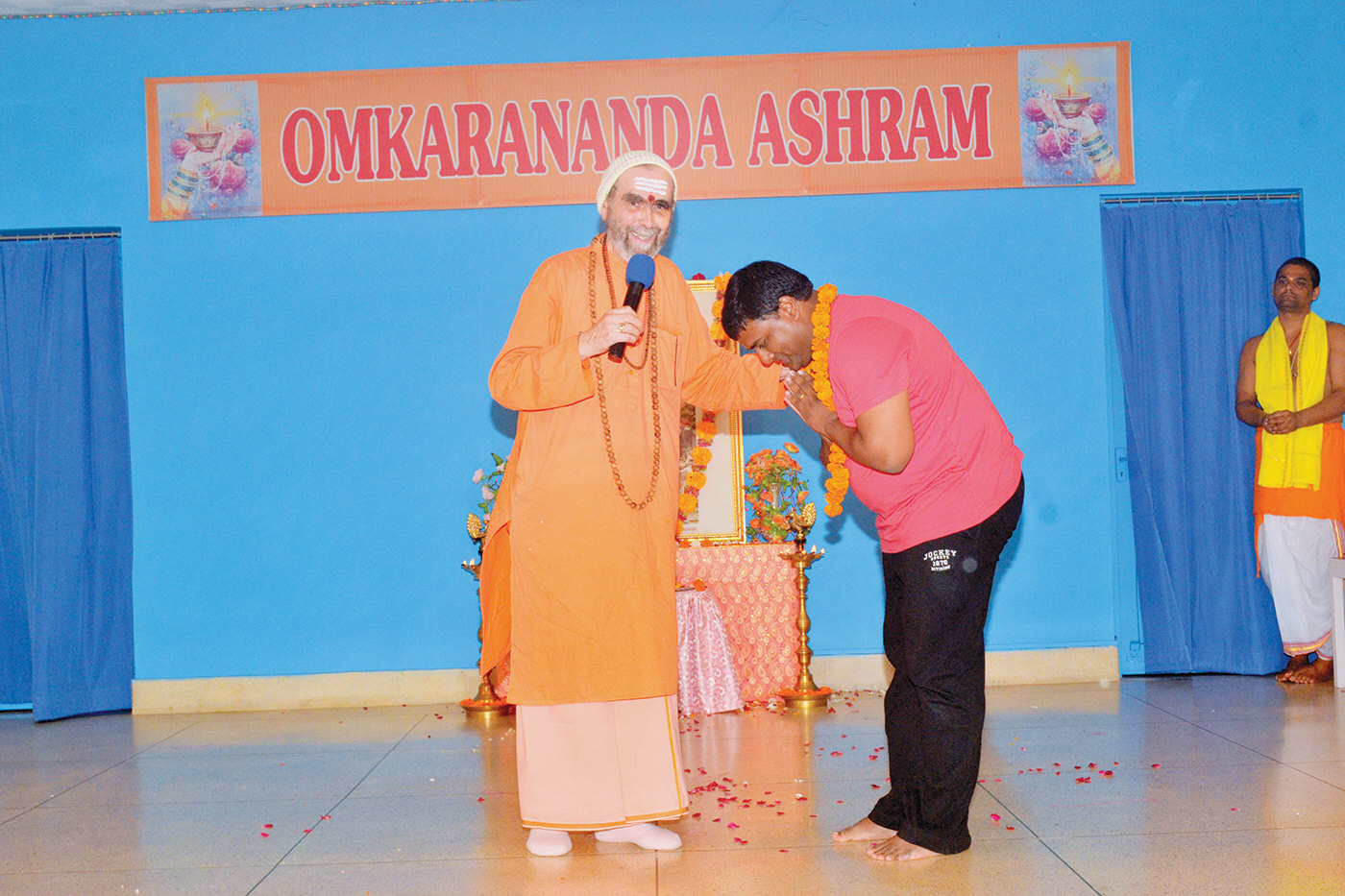 Chief Guest, Shri Vaibhava, a Kriya Yoga expert,
receives a flower-mala from Swami Vishveshwarananda.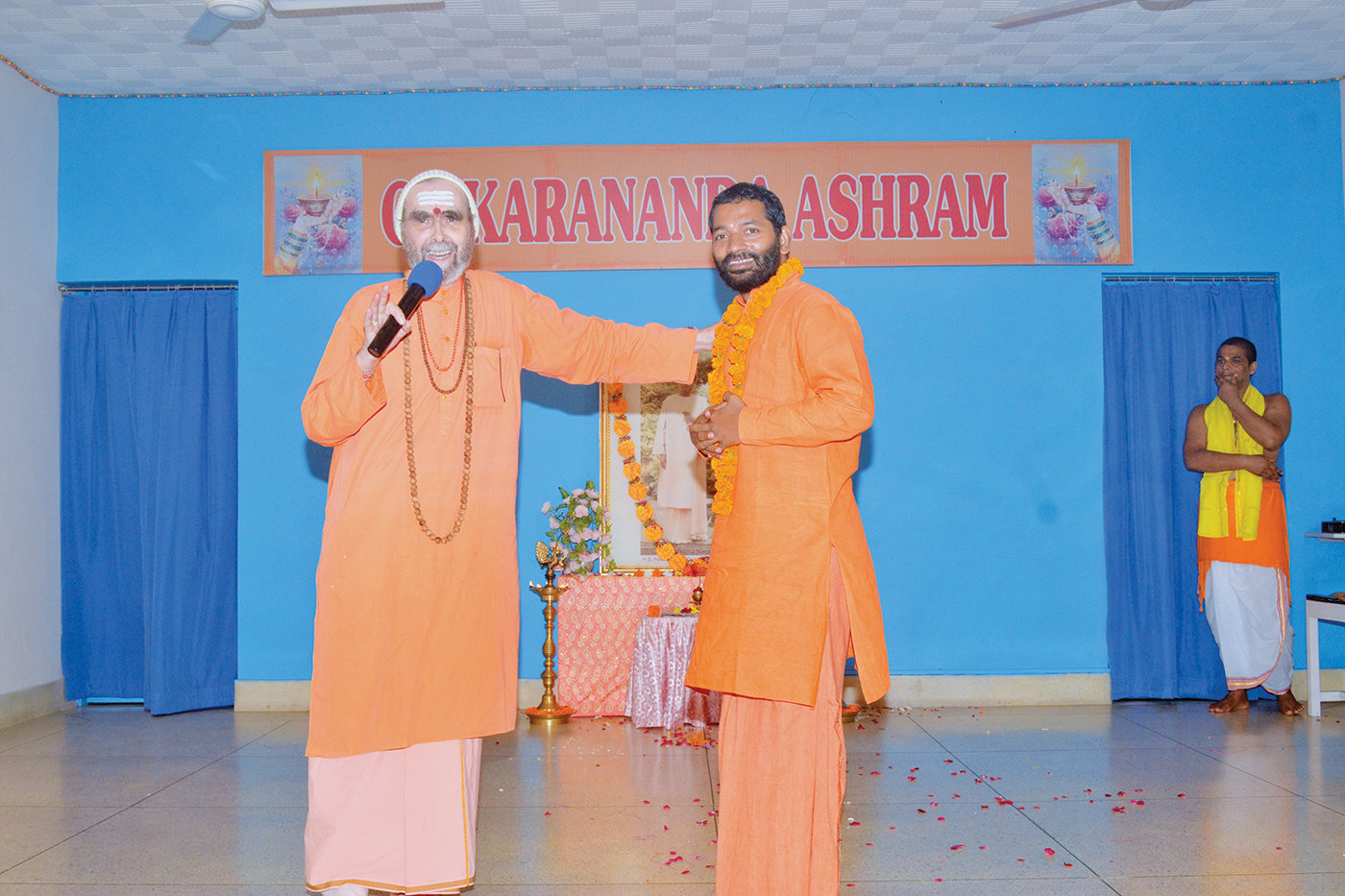 Swami Vishveshwar­ananda honours Swami Sudhirananda, a high class,
well experienced Yoga teacher and spiritual teacher, who runs one of the rare
Yoga Teacher Training Centres, in an excellent and highly disciplined way.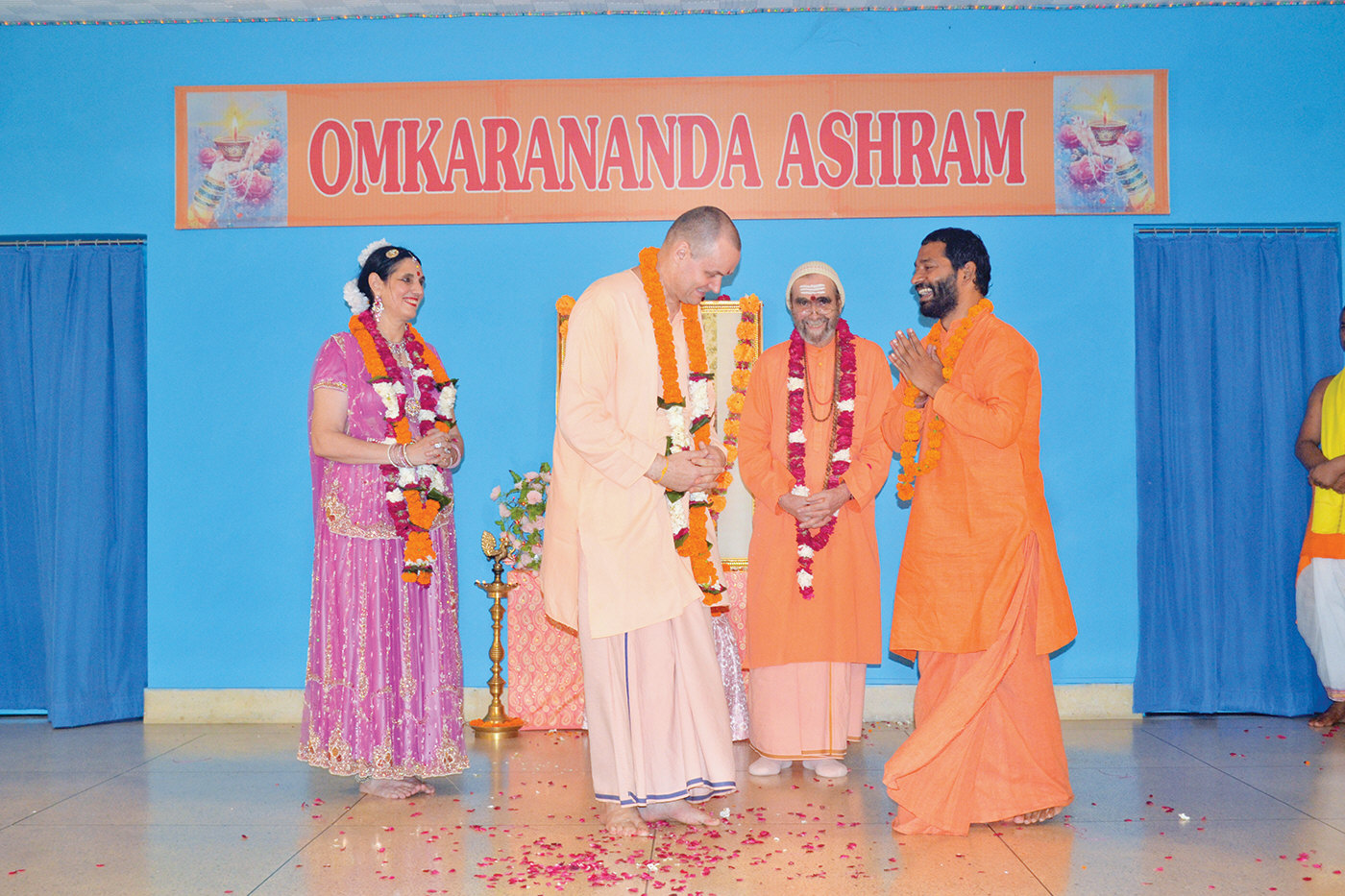 Swami Sudhirananda honours Swami Satchidananda, who was always ready
to assist Swami Sudhirananda, when it came to technical questions.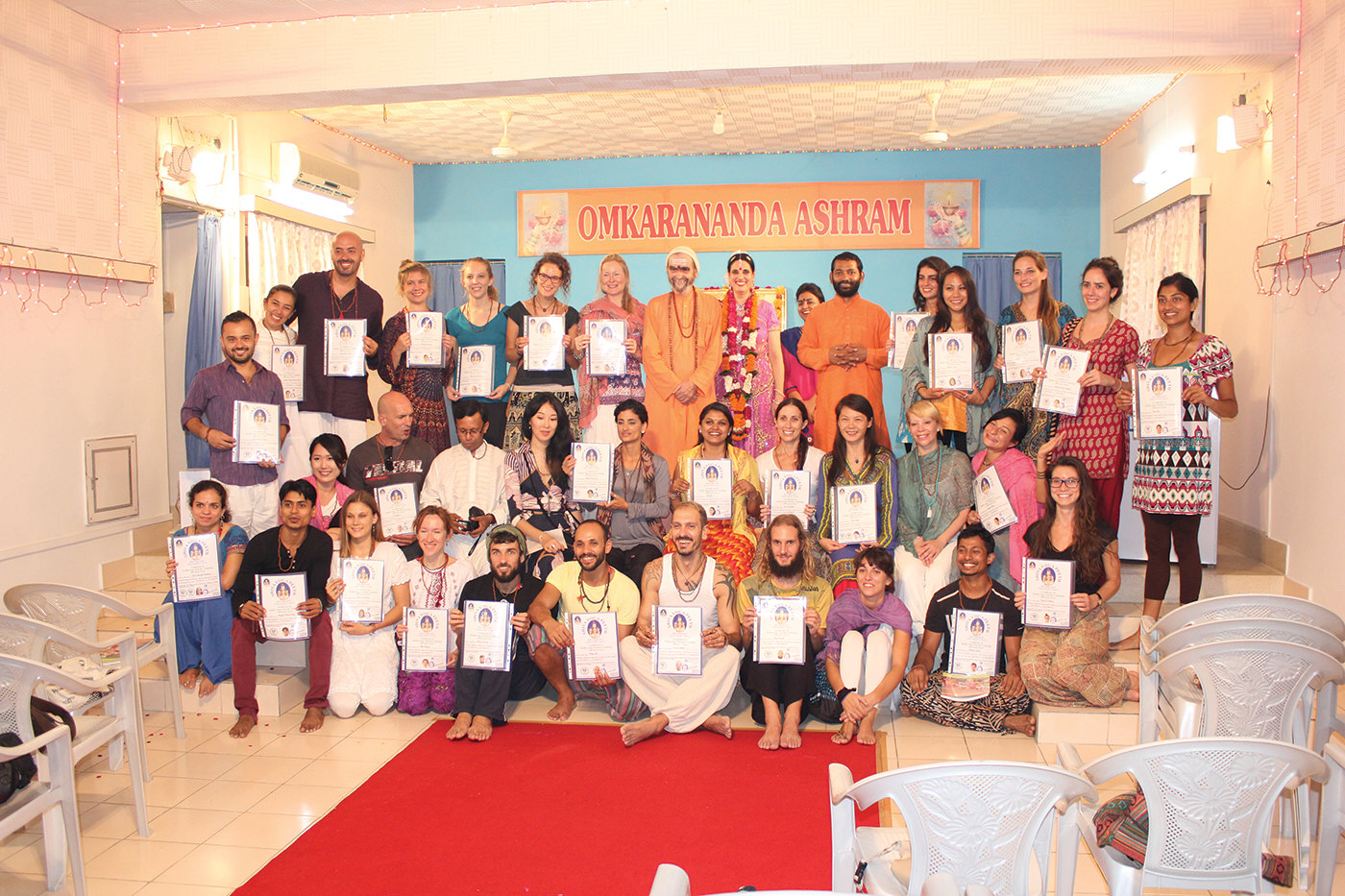 The entire group of students, happily displaying their certificates
of their successful completion of the Yoga Teacher Training Course.