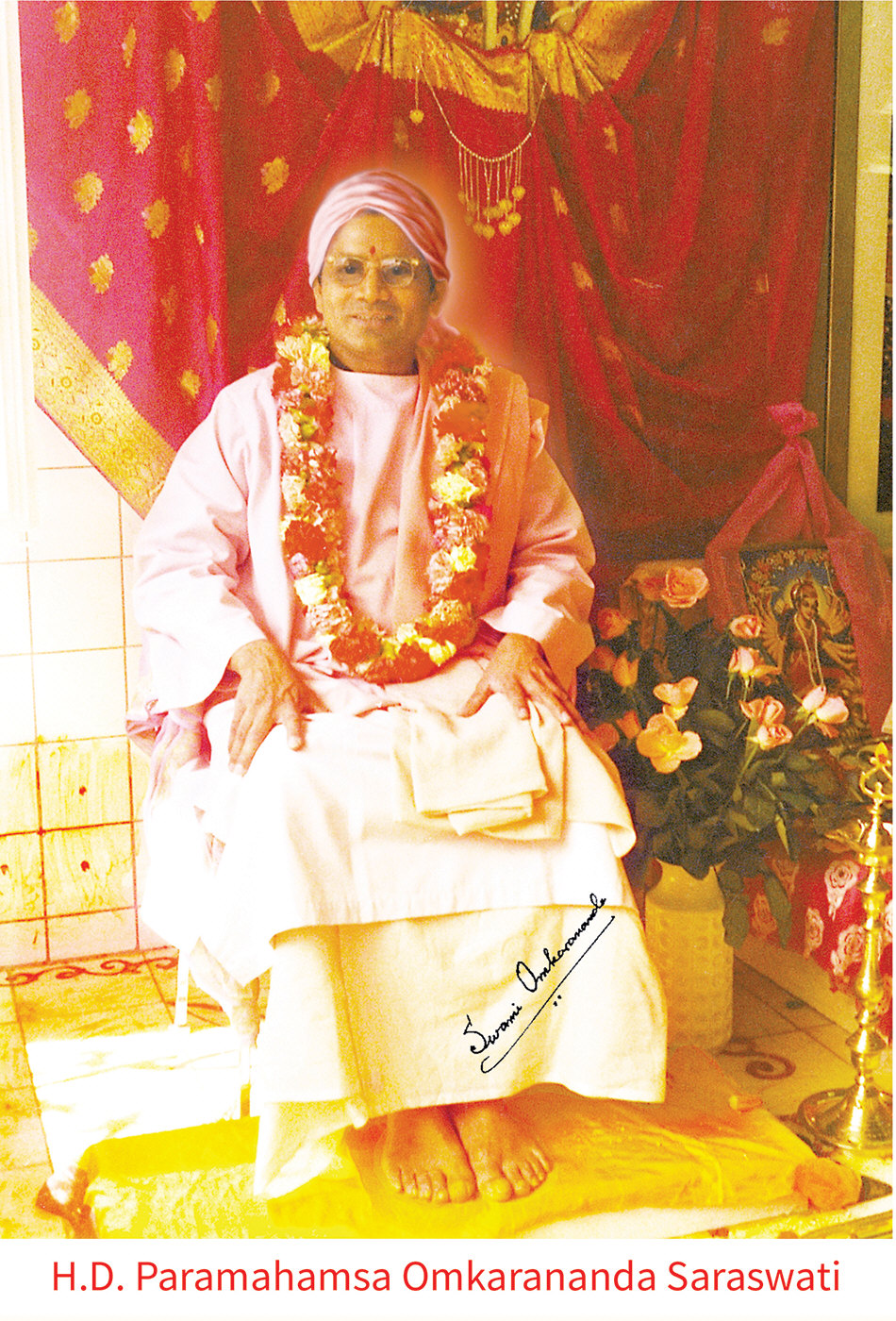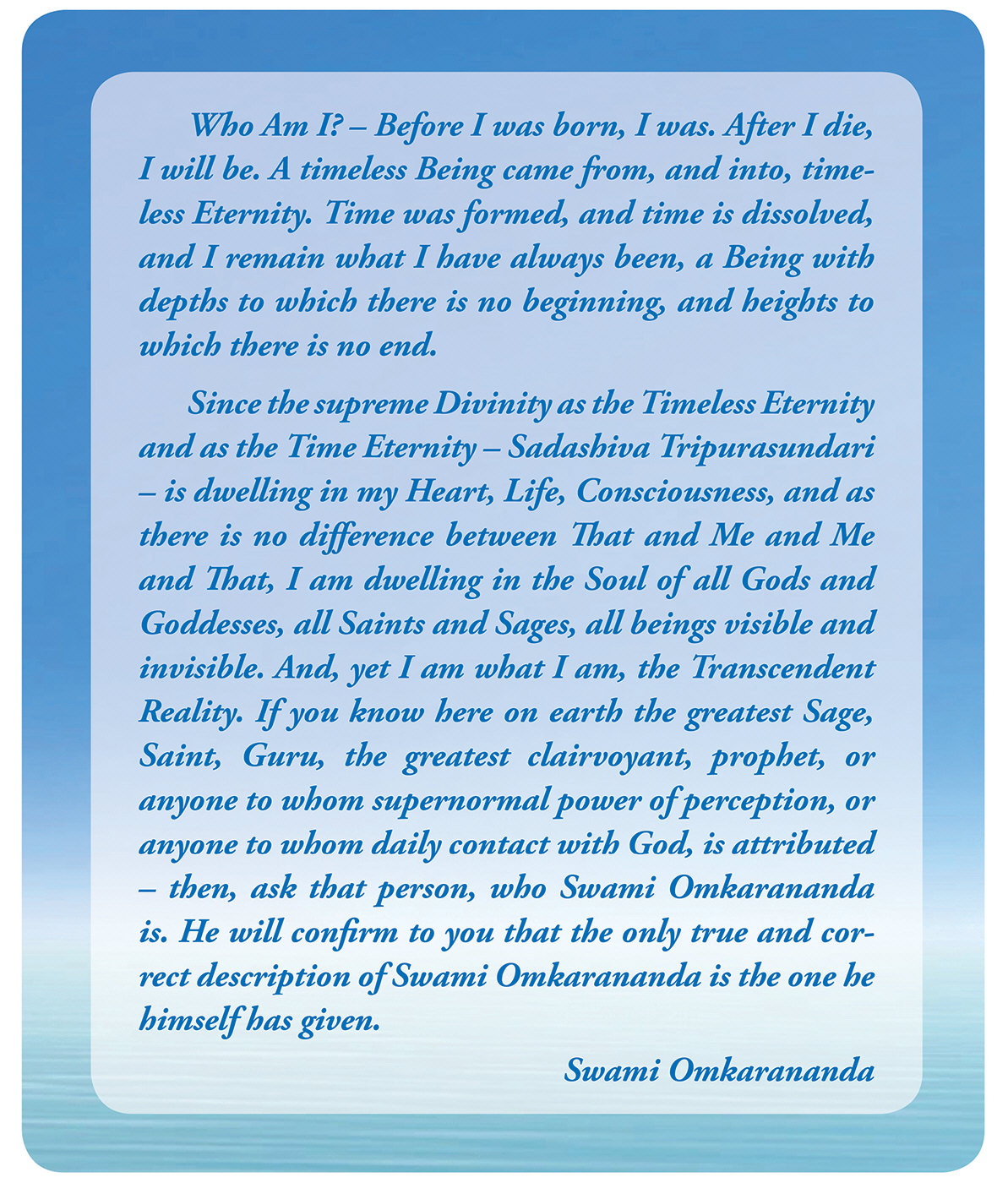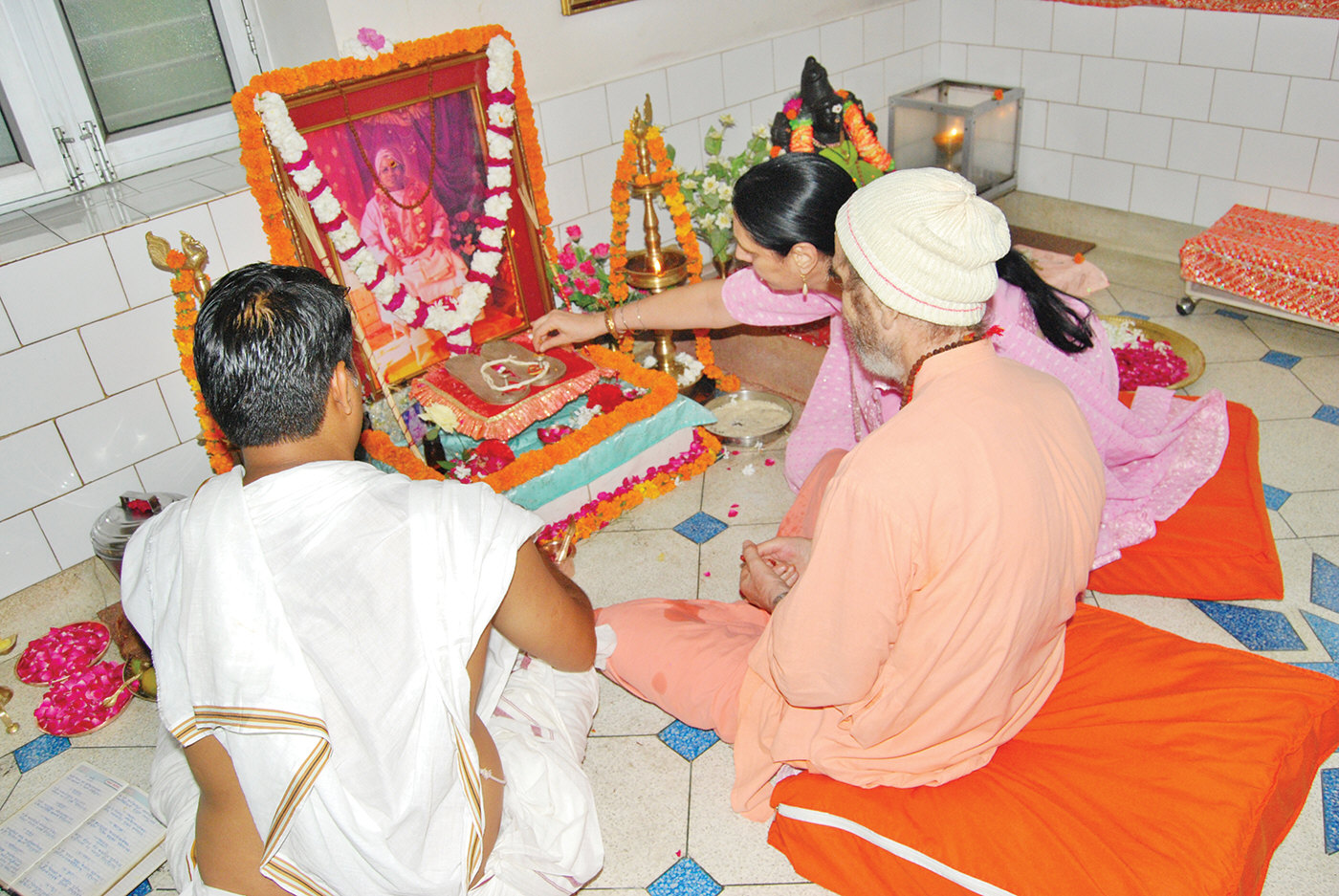 The silver Padukas of Gurudev Swami Omkarananda are placed on an Asana with a soft velvet-cloth and worshipped with Kumkum, rice corns, fresh Bilva leaves, flowers, etc.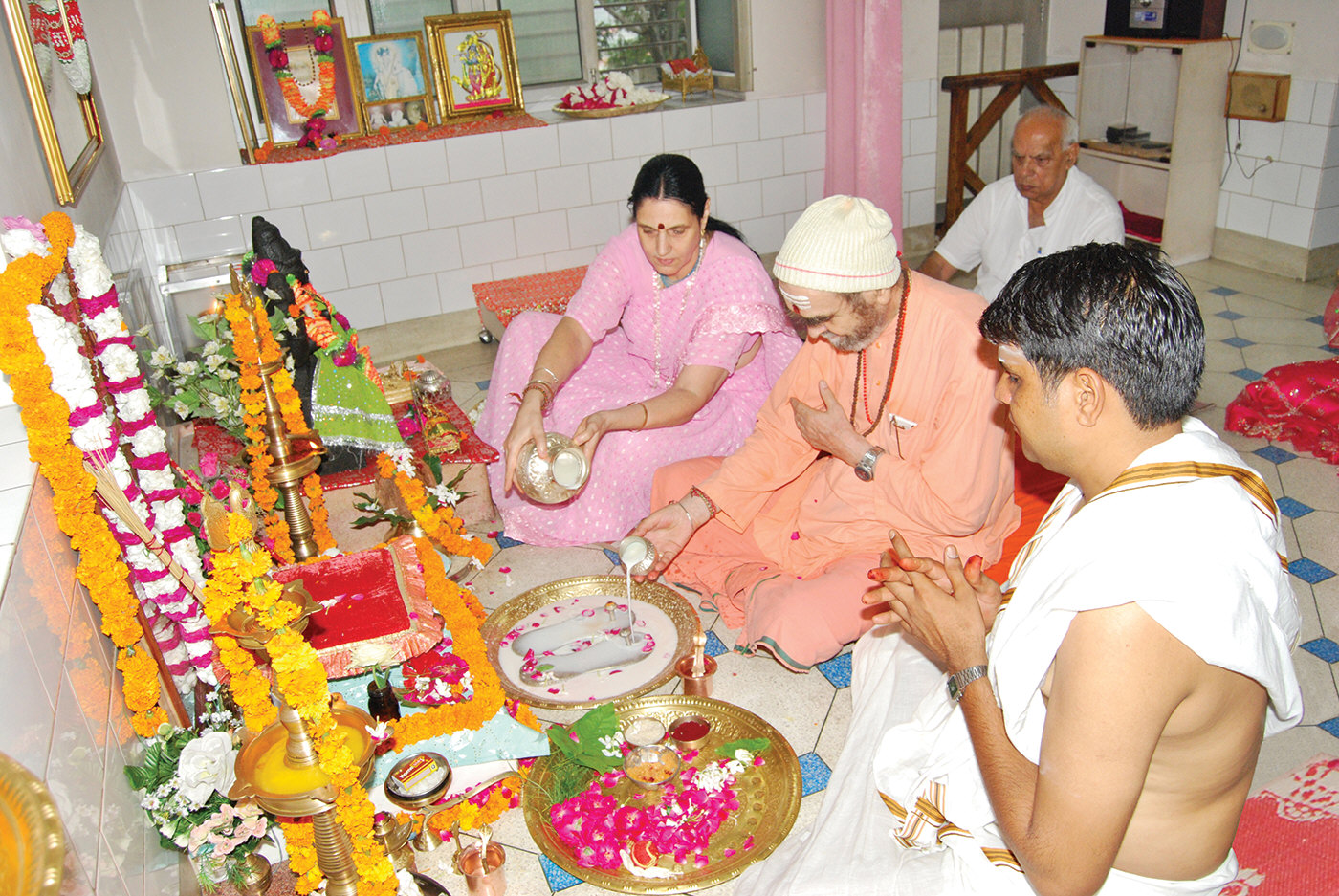 Abhisheka with milk, Ganges water and other ingredients for the Silver-Padukas of Sadgurudev H.D. Paramahamsa Omkarananda Saraswati in the morning of the Guru-Purnima Celebrations, by His direct Disciples, Shri Swami Vishveshwarananda Saraswati and Kumari Somashekhari, assisted by the Omkarananda Ashram Priests.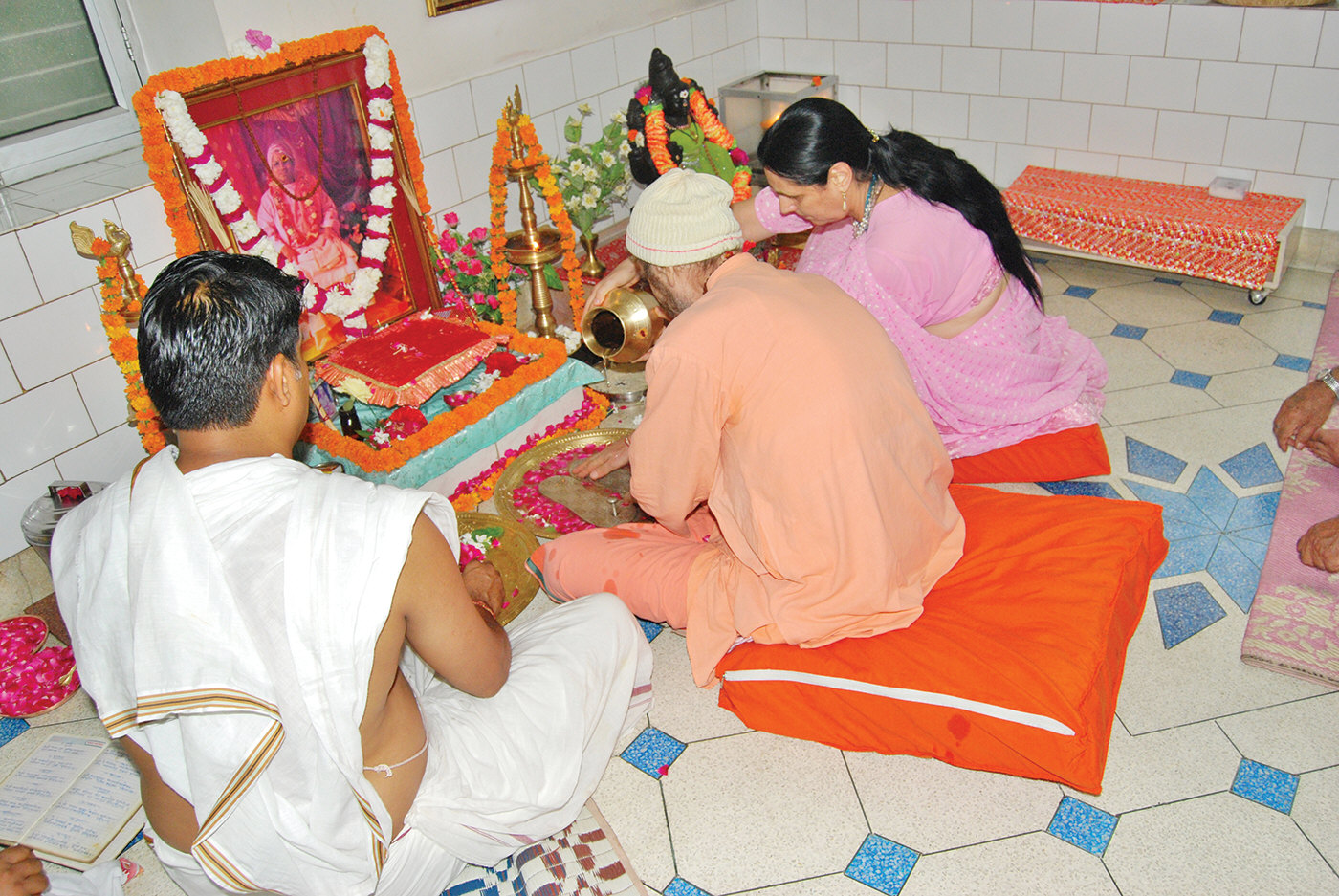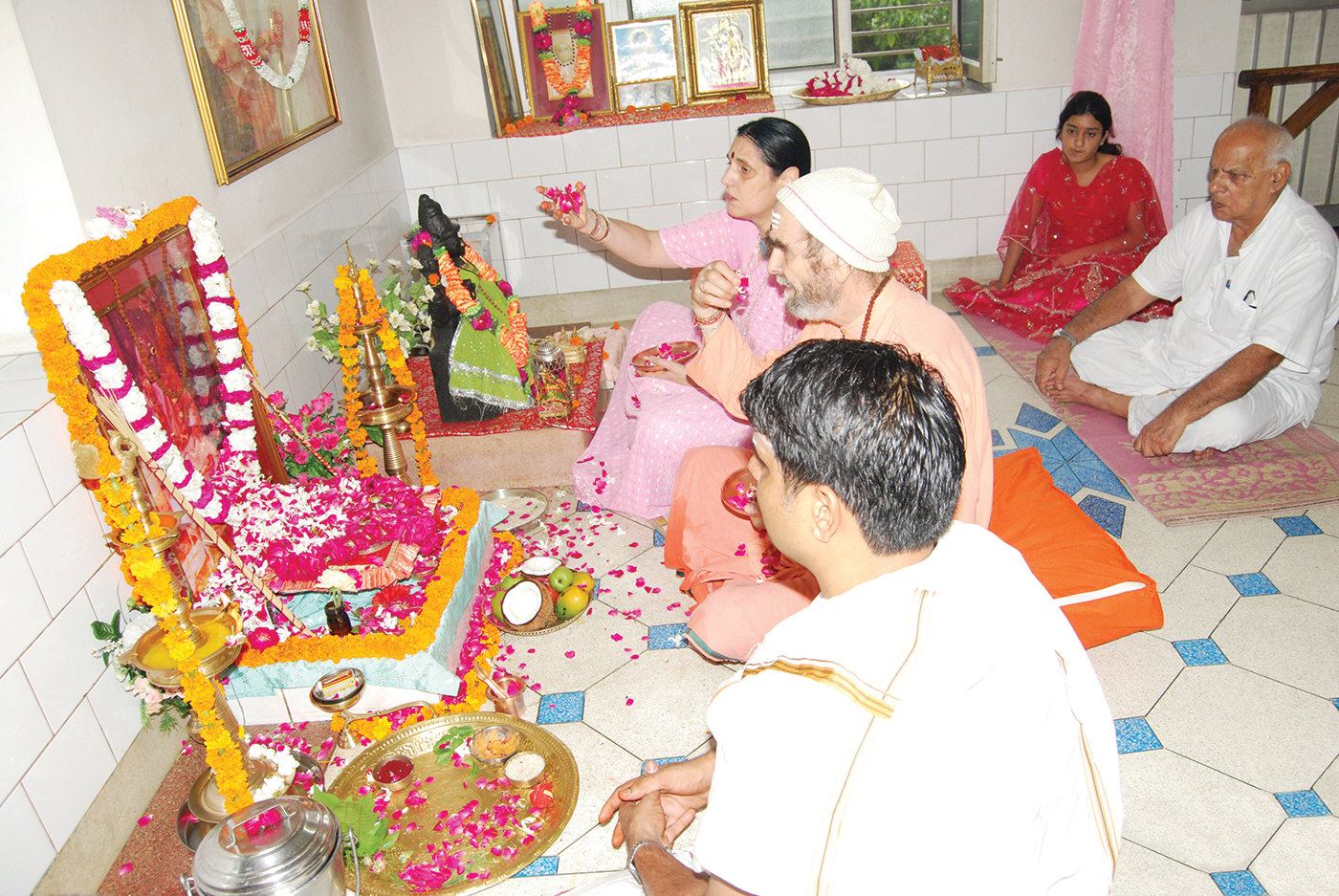 Along with the recitation of "Shri Sadguru-Omkarananda-Ashtottara-Shata-Namavalih", the 108 Holy Names of Paramahamsa Omkarananda Saraswati, fresh, fragrant rose flower petals and other fragrant flowers were offered with deep devotion to Gurudev.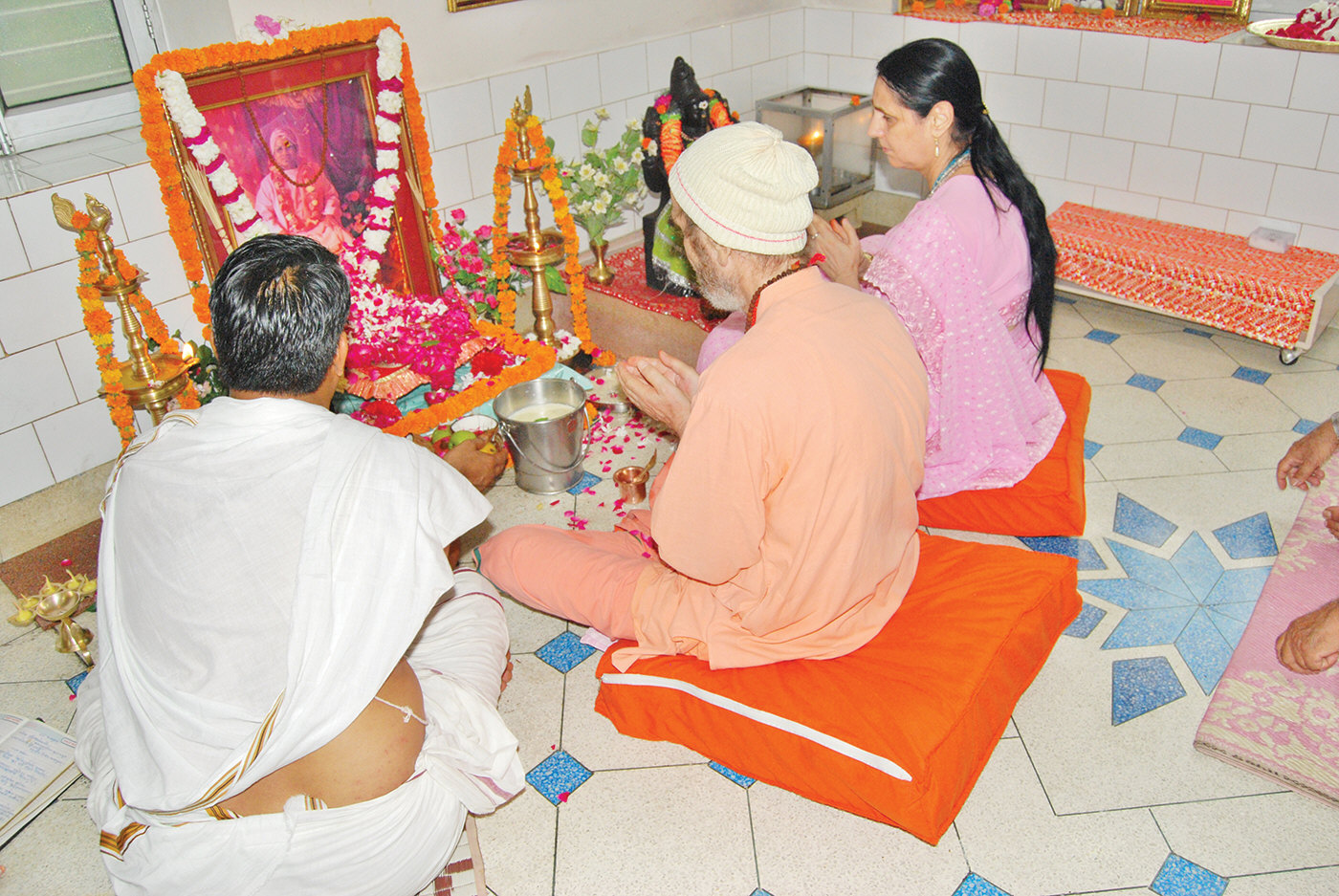 Offering of Naivedyam.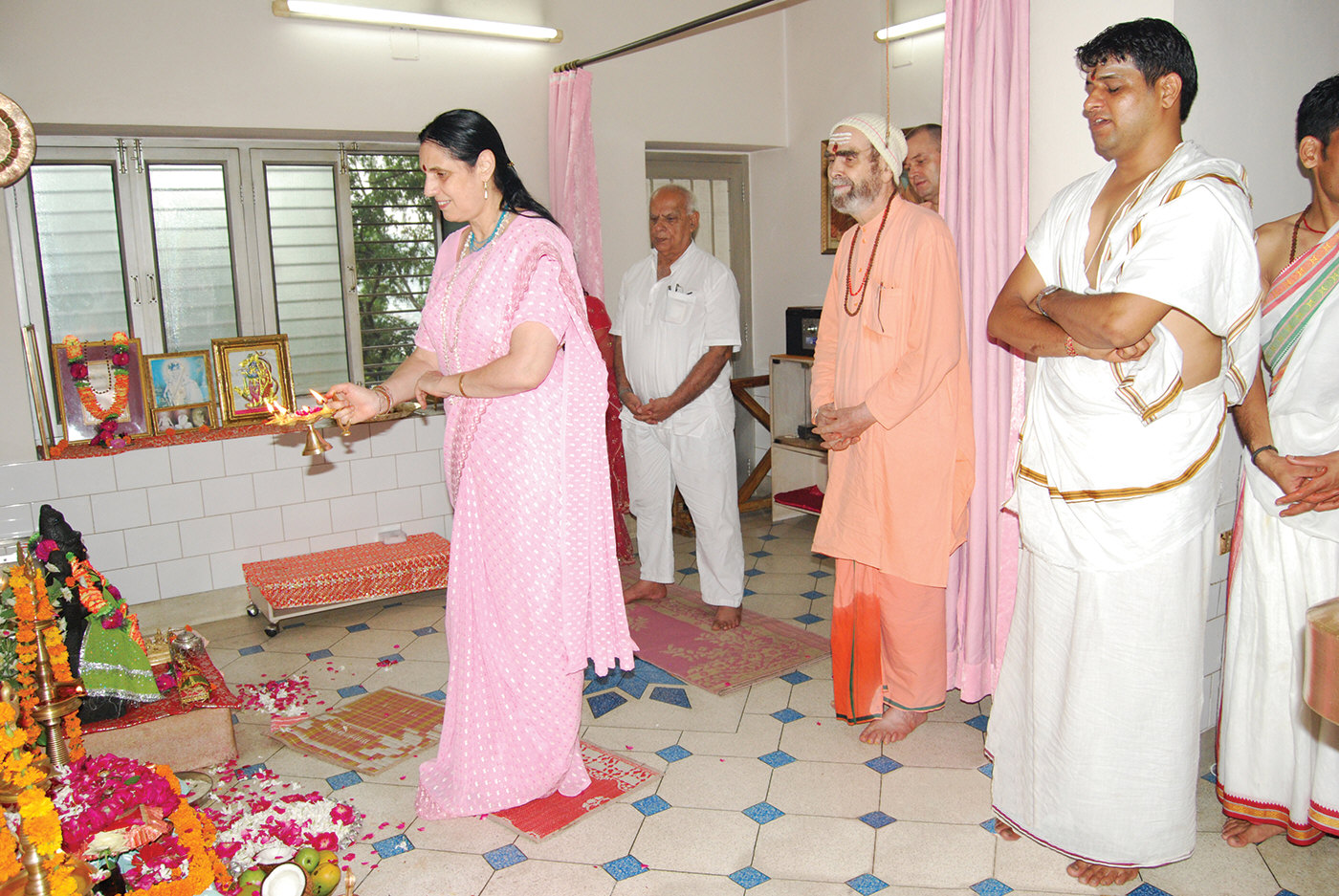 This wonderful Gurupuja was concluded with the "Omkarananda-Arati" performed by Kumari Somashekhari, Swami Vishveshwarananda and Swami Satchidananda.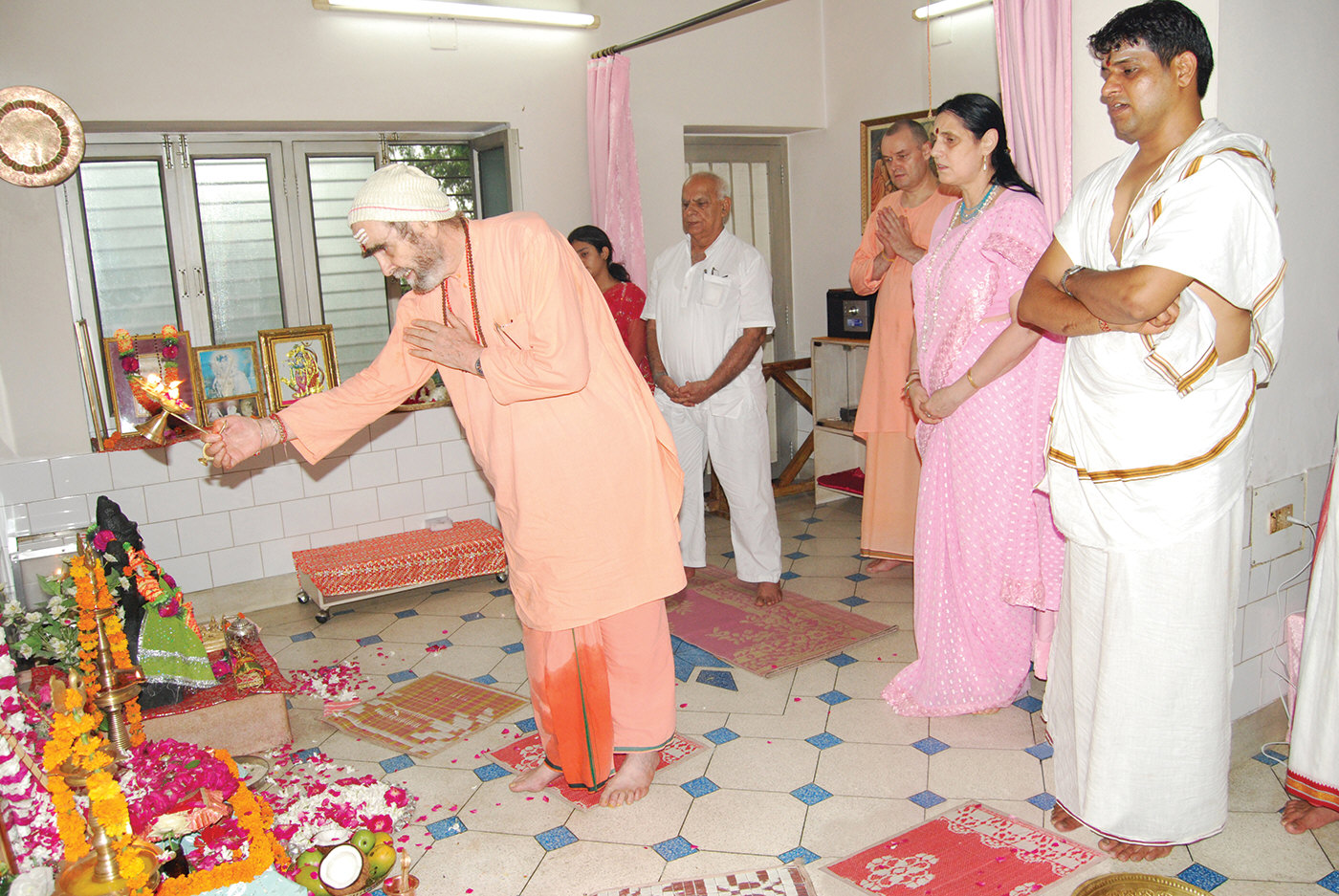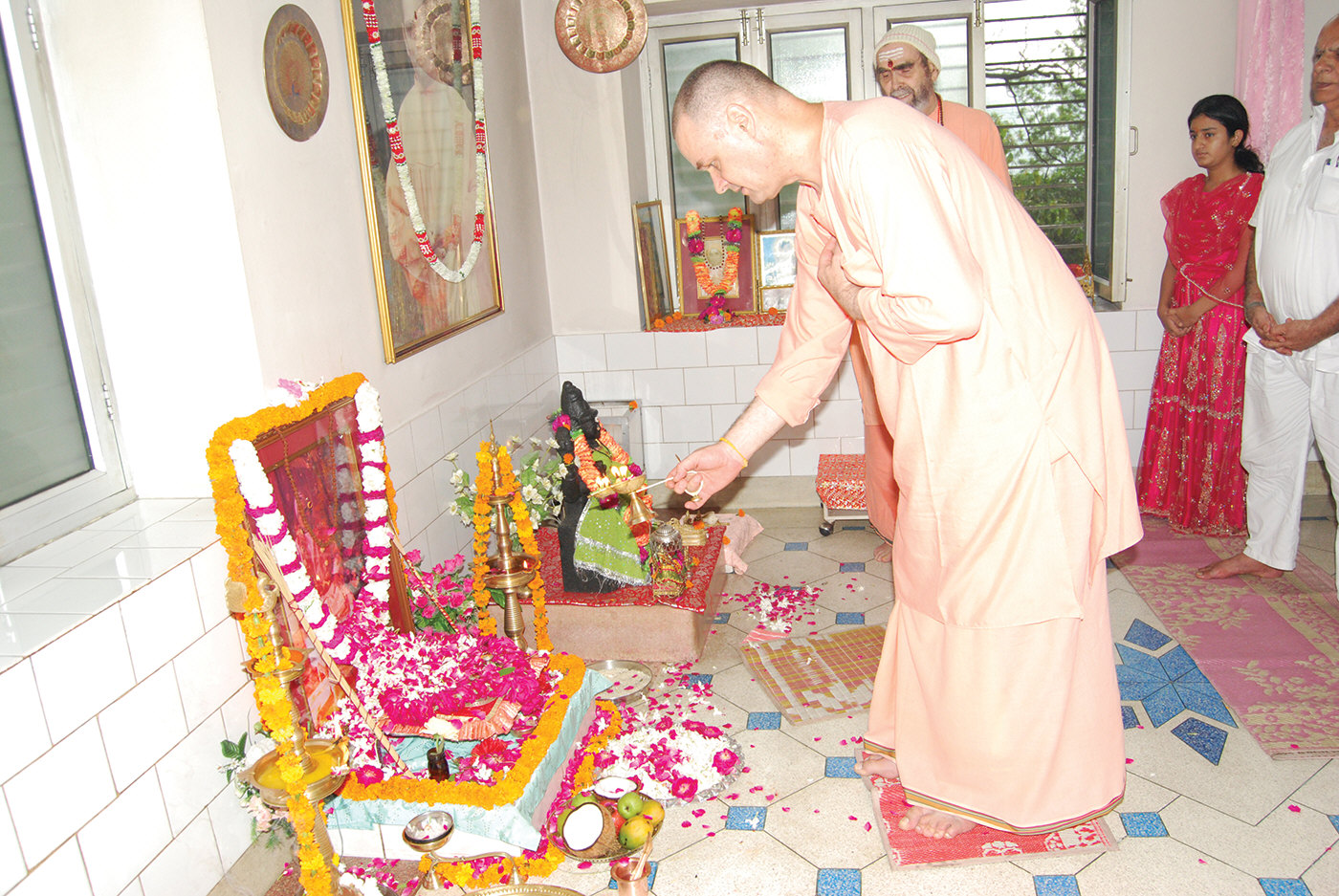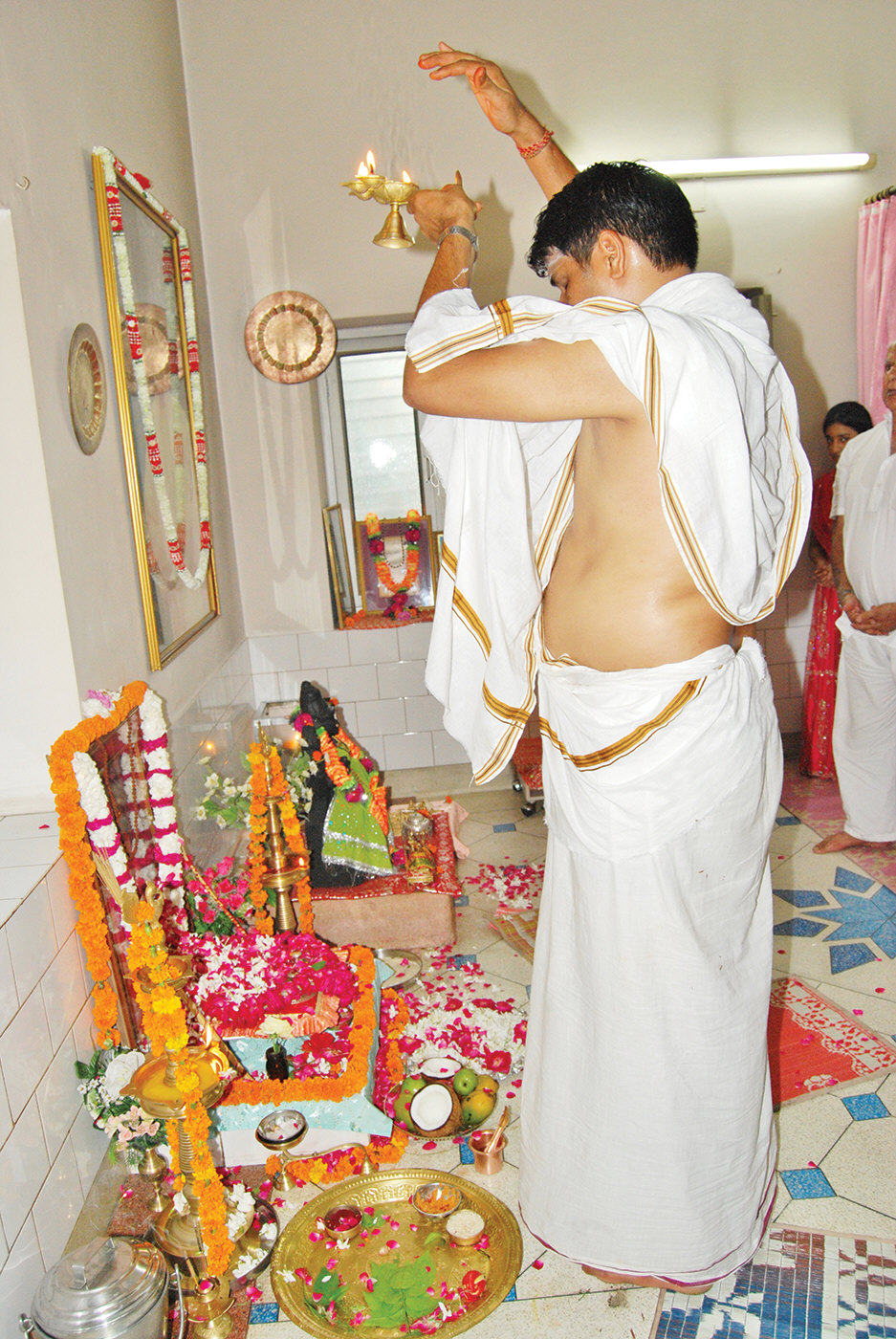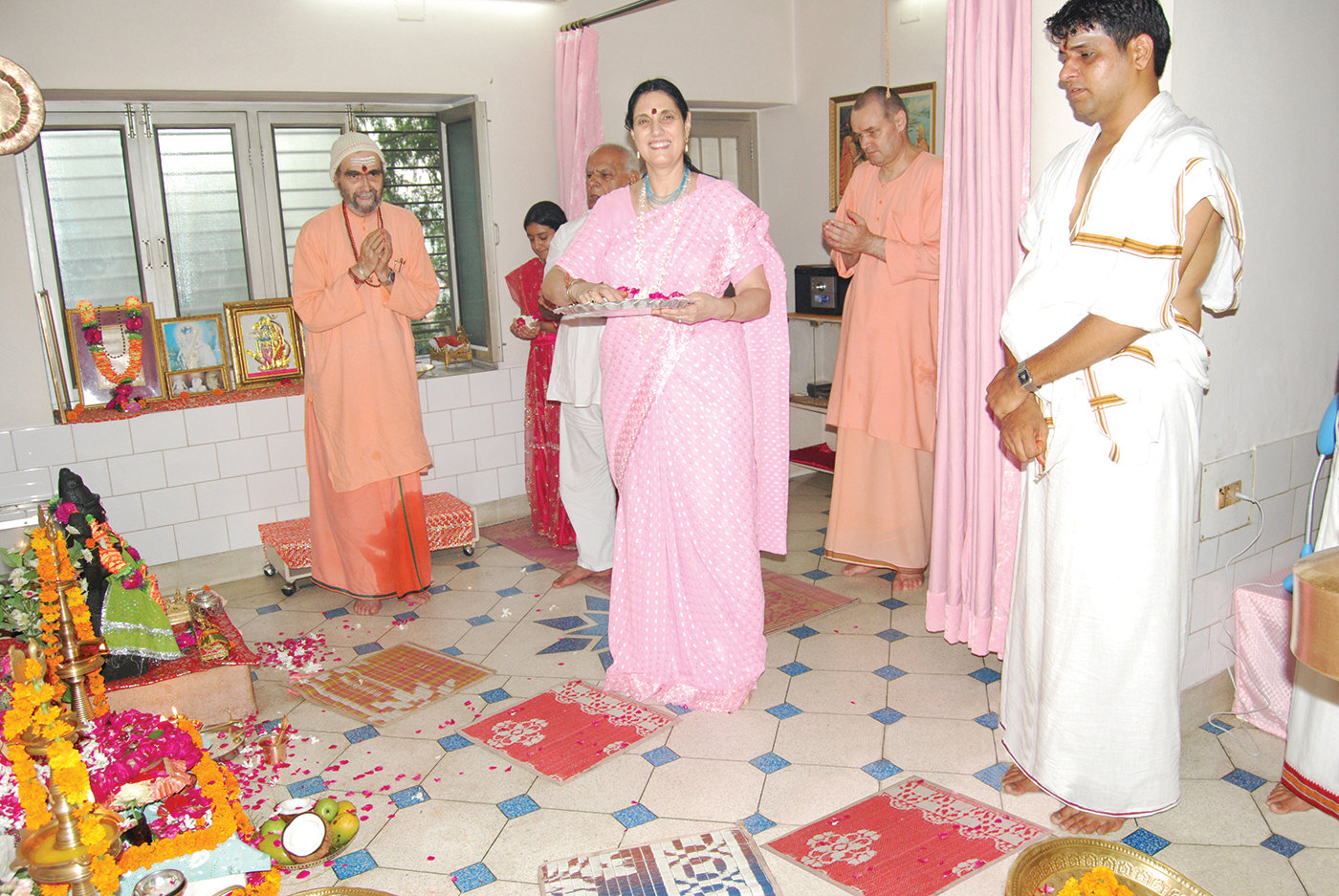 Kumari Somashekhari holds a plate with fresh flowers, ready to be offered to Gurudev.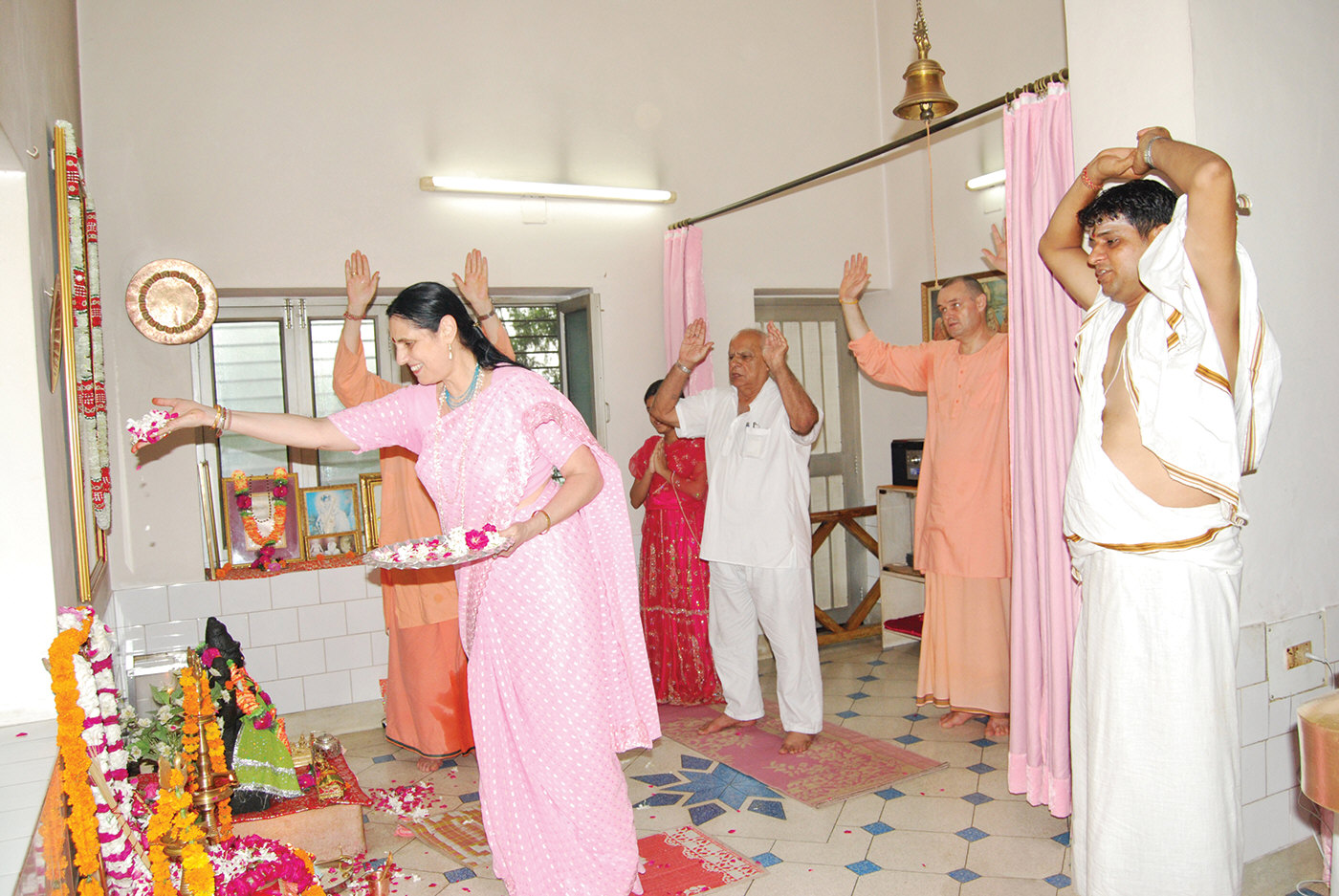 Along with chanting, Somashekhari offers the flowers to Gurudev Swami Omkarananda.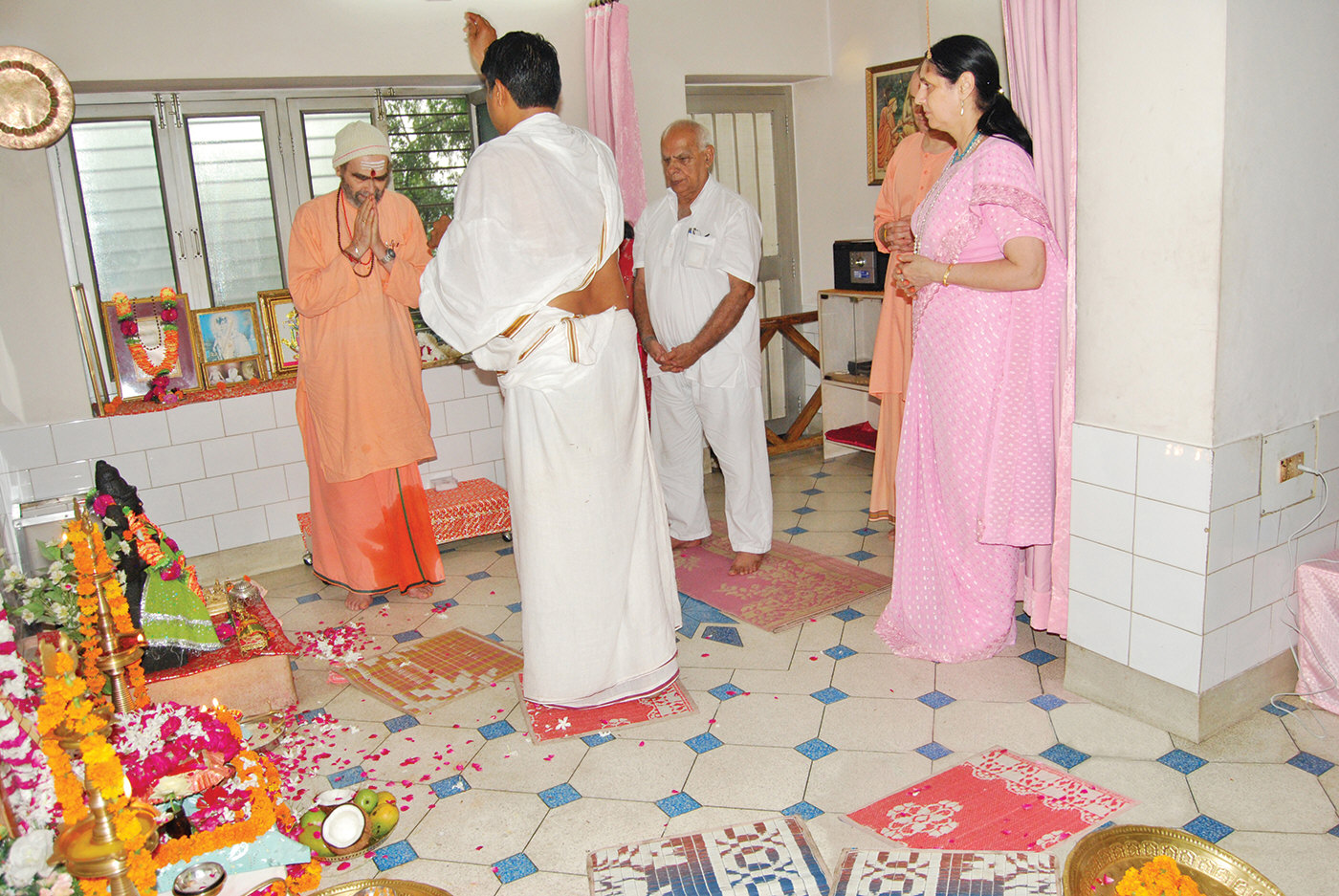 The Priest is blessing Swami Vishveshwarananda with the holy water.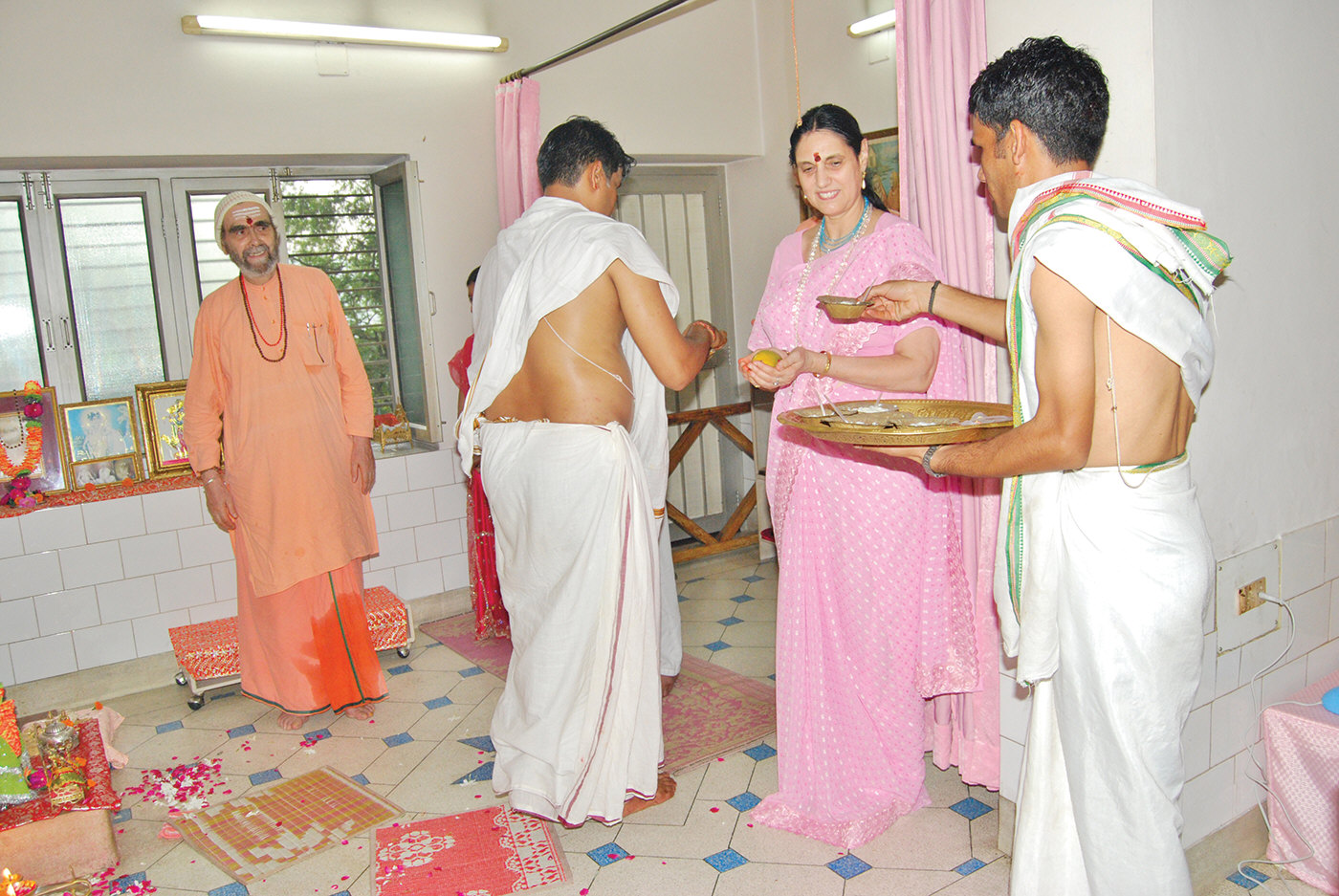 Shri Mukesh Panditji is offering Prasadam to everybody.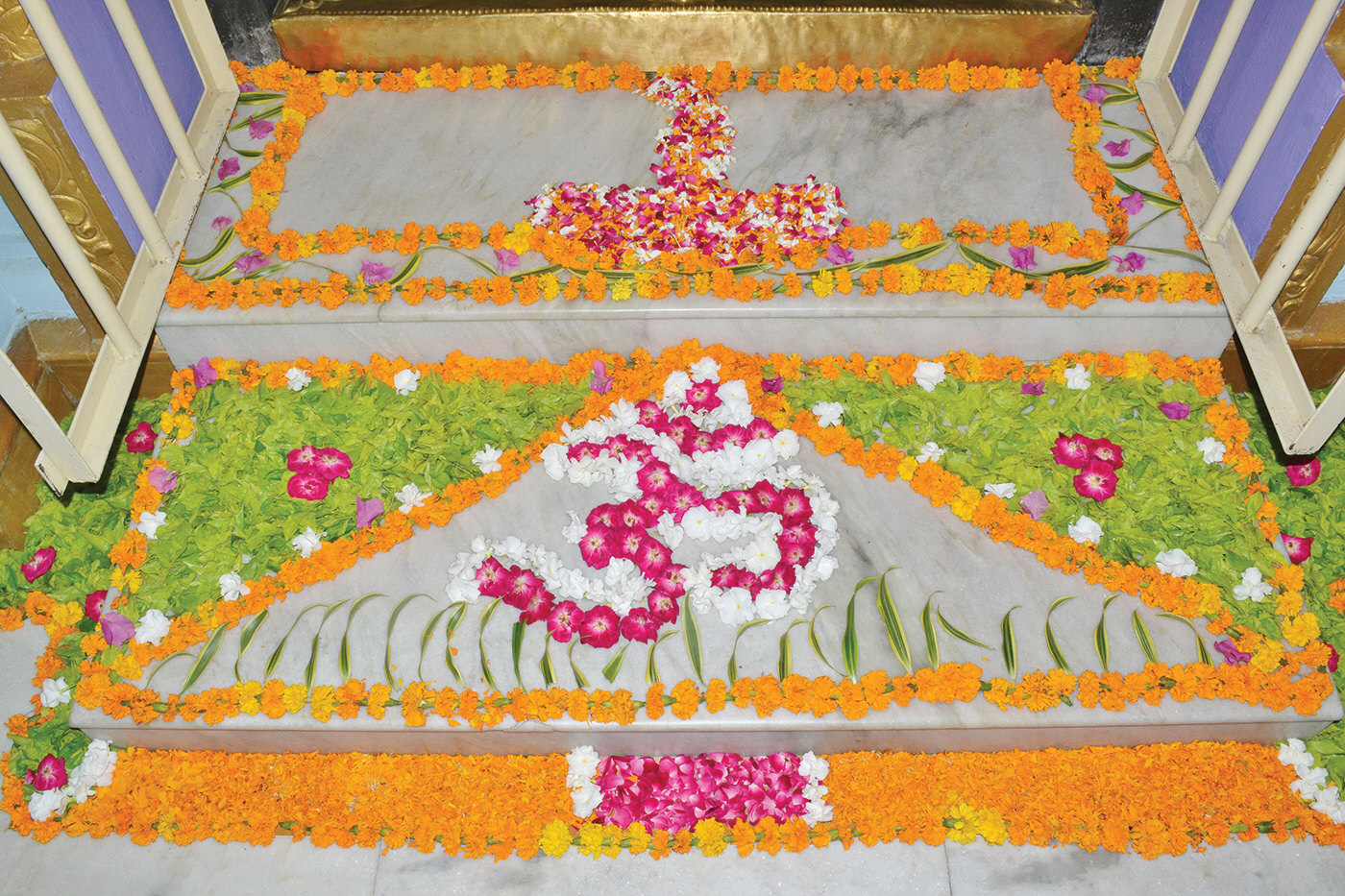 The beautifully decorated entrance of the Shrine of Omkarananda-Kamakshi-Devi.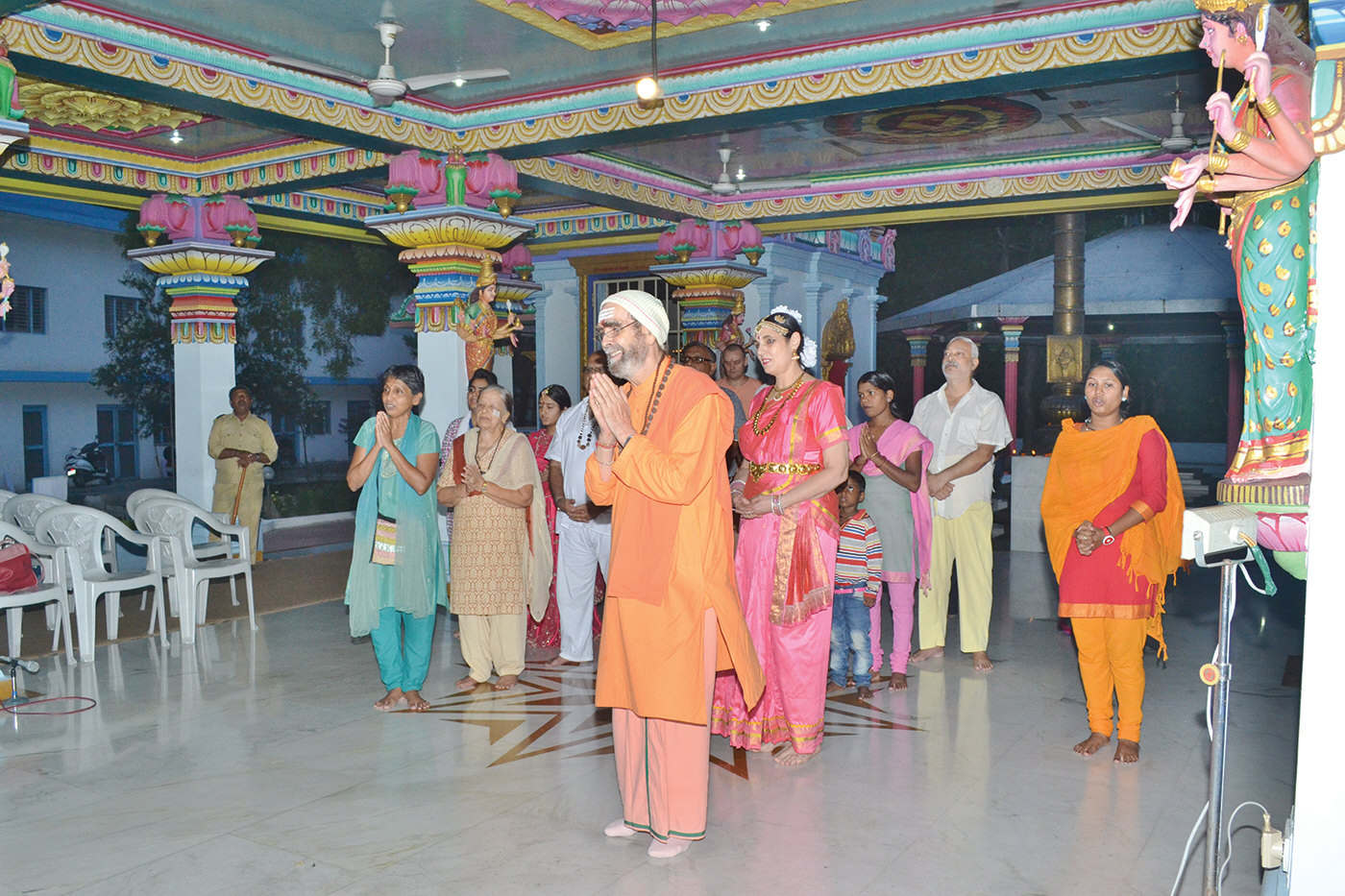 Evening-Arati in Omkarananda-Kamakshi-Devi Mandir.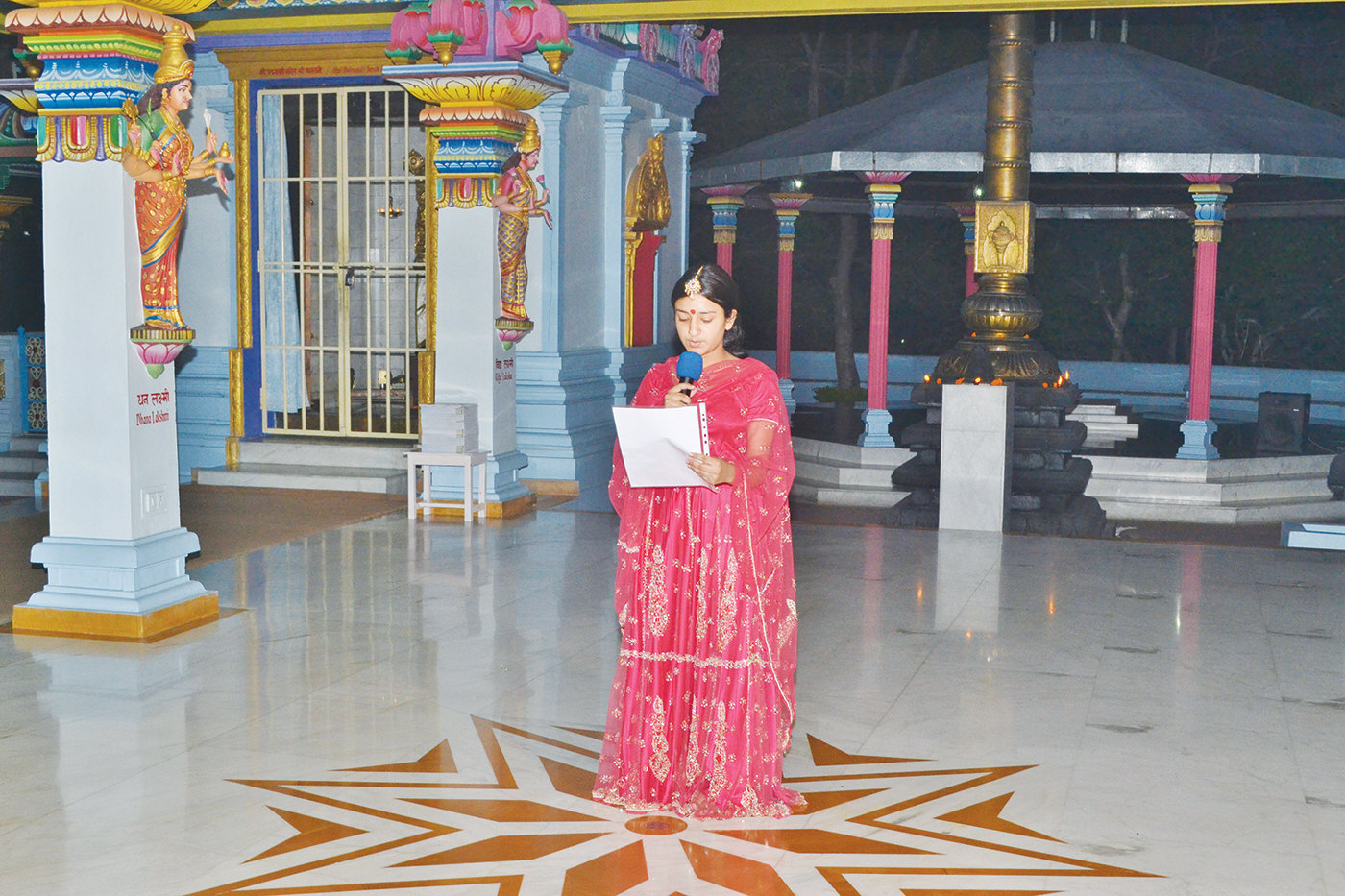 Kumari Prachi Mishra, from Lucknow, a student of Kumari Somashekhari, welcomes everybody to a devotional dance-performance in Honour of Gurudev Paramahamsa Omkarananda Saraswati, by Kumari Somashekhari, as a part of the Guru-Purnima Celebrations.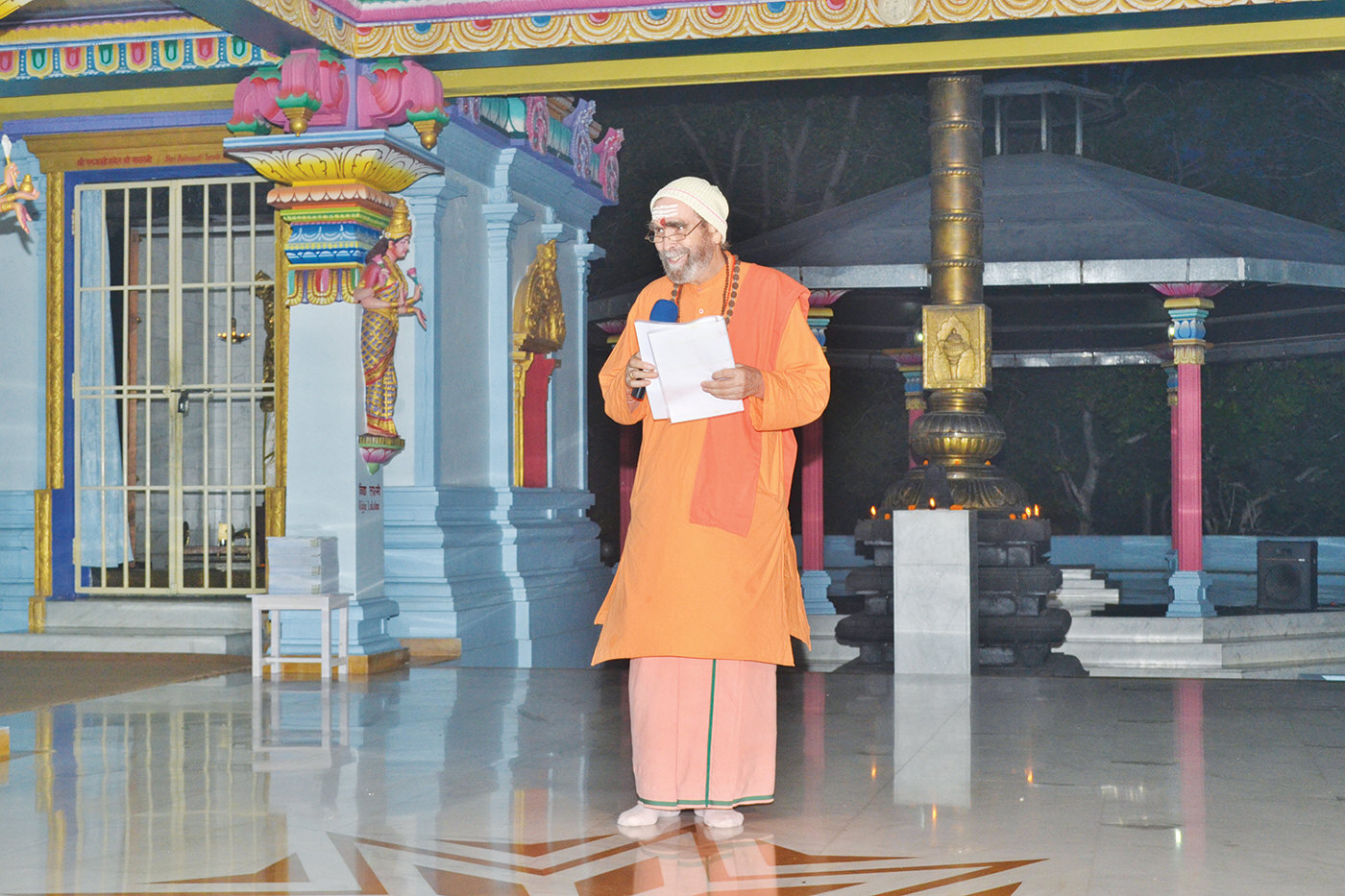 Shri Swami Vishveshwarananda Saraswati is explaining the meaning of each Temple dance.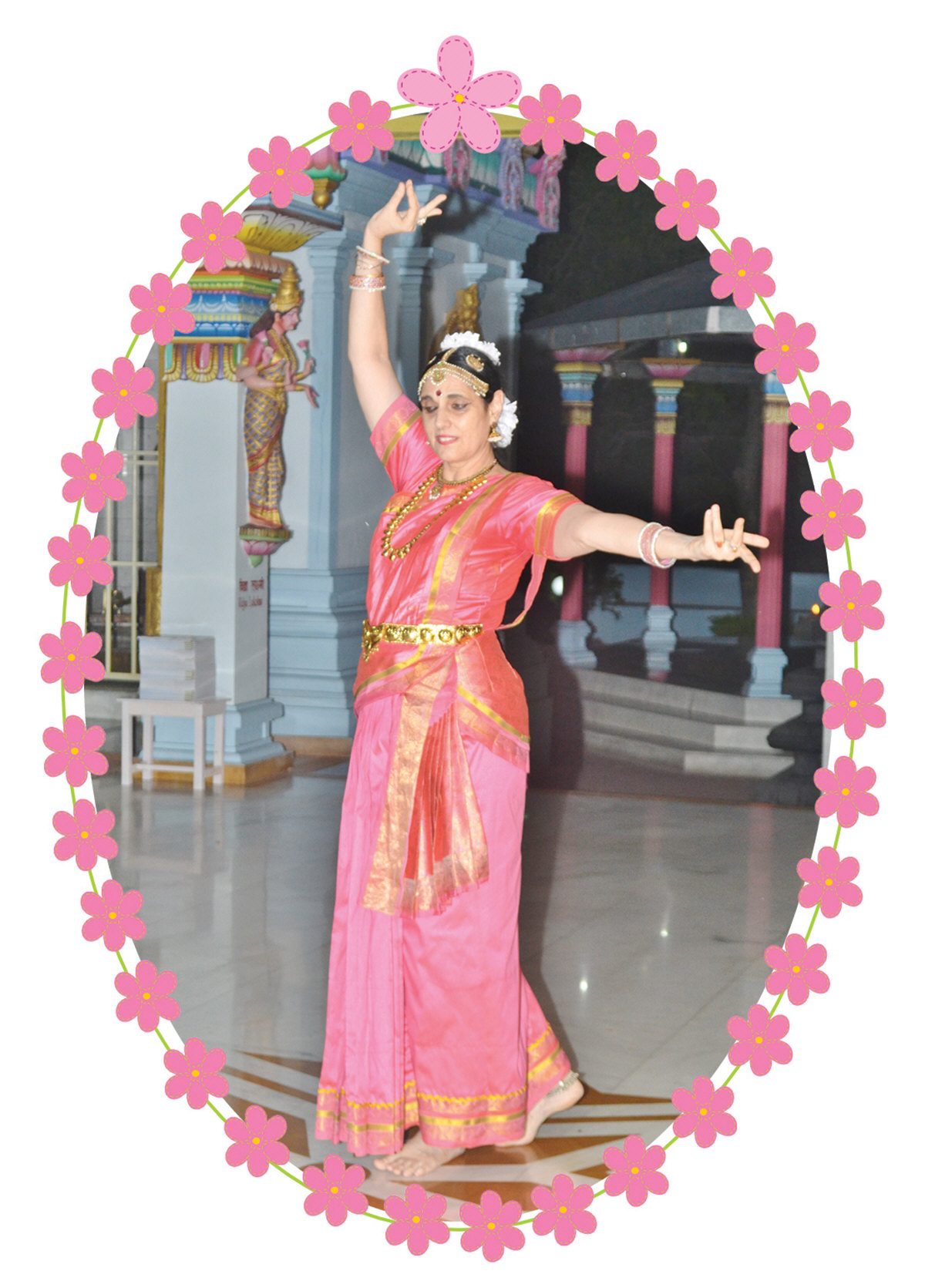 Guru-Bhakti-Ratna Kumari Somashekhari performs different Bharatanatyam Temple-Dances in deepest Gratitude and Adorations for Gurudev Swami Omkarananda.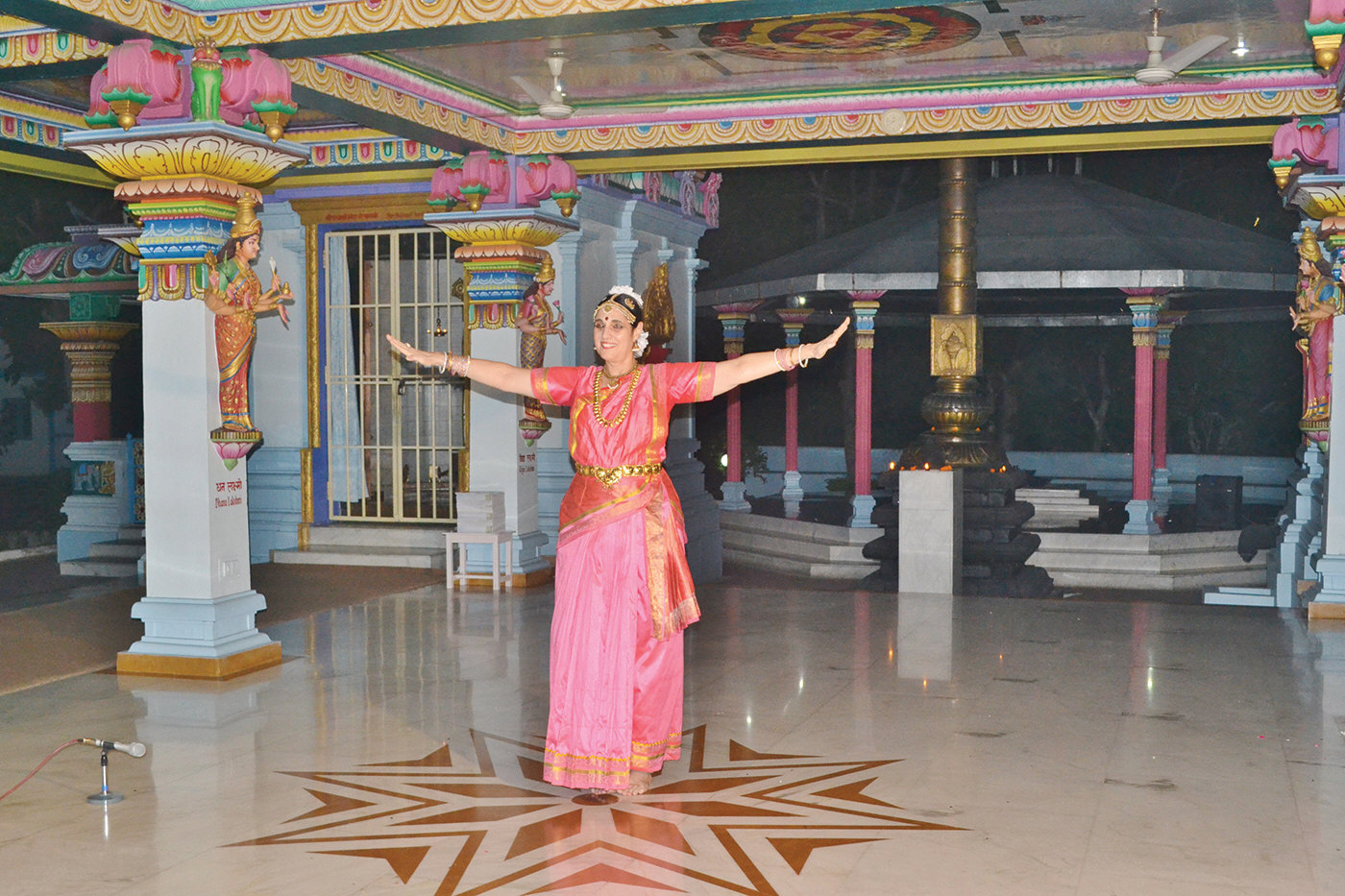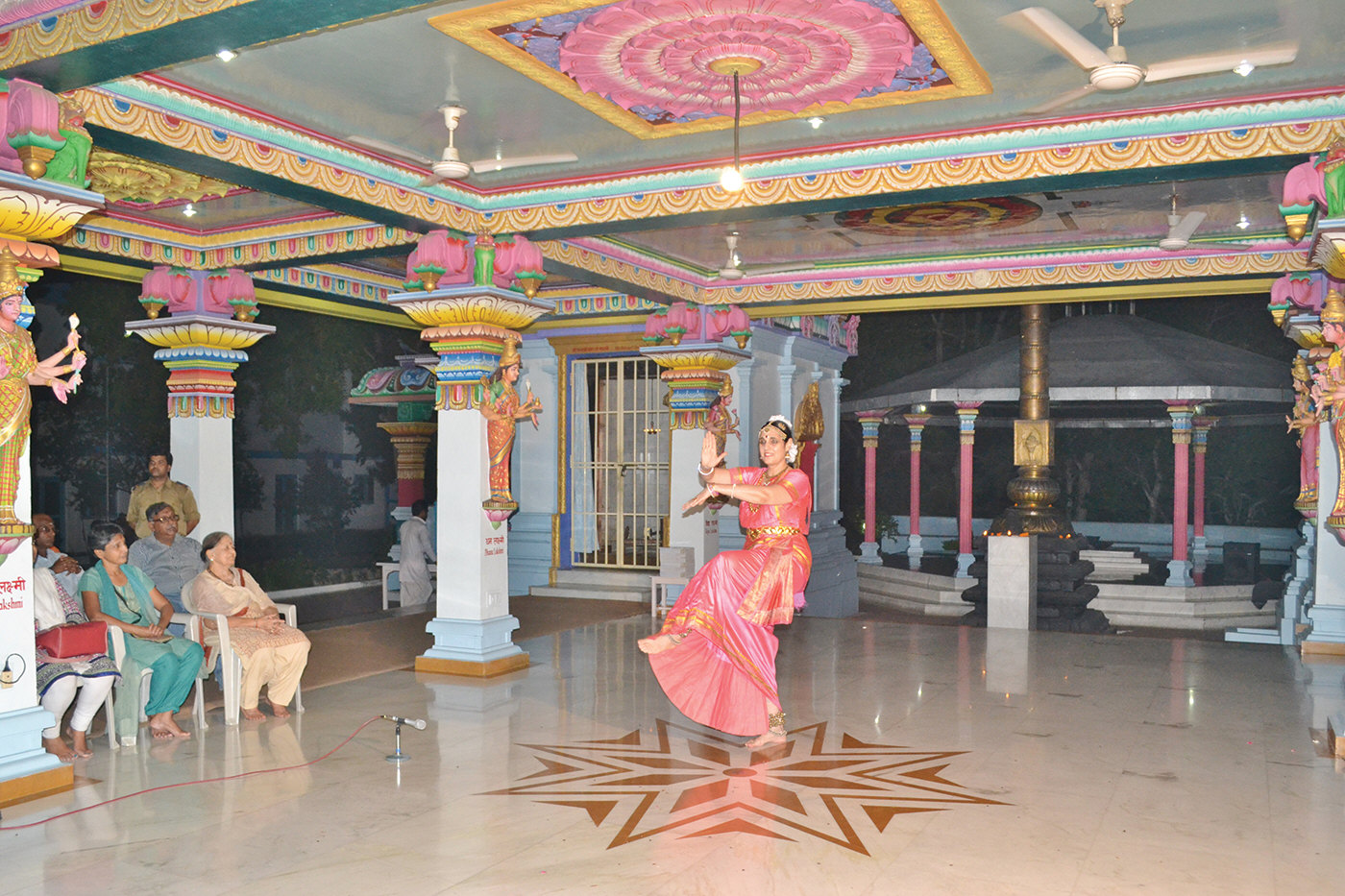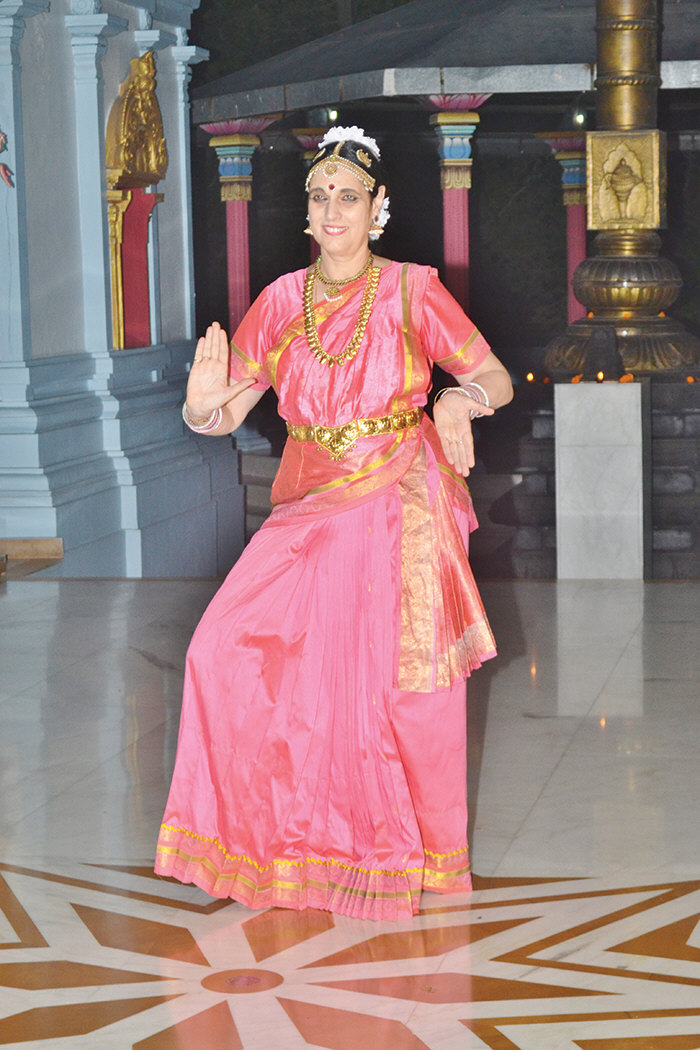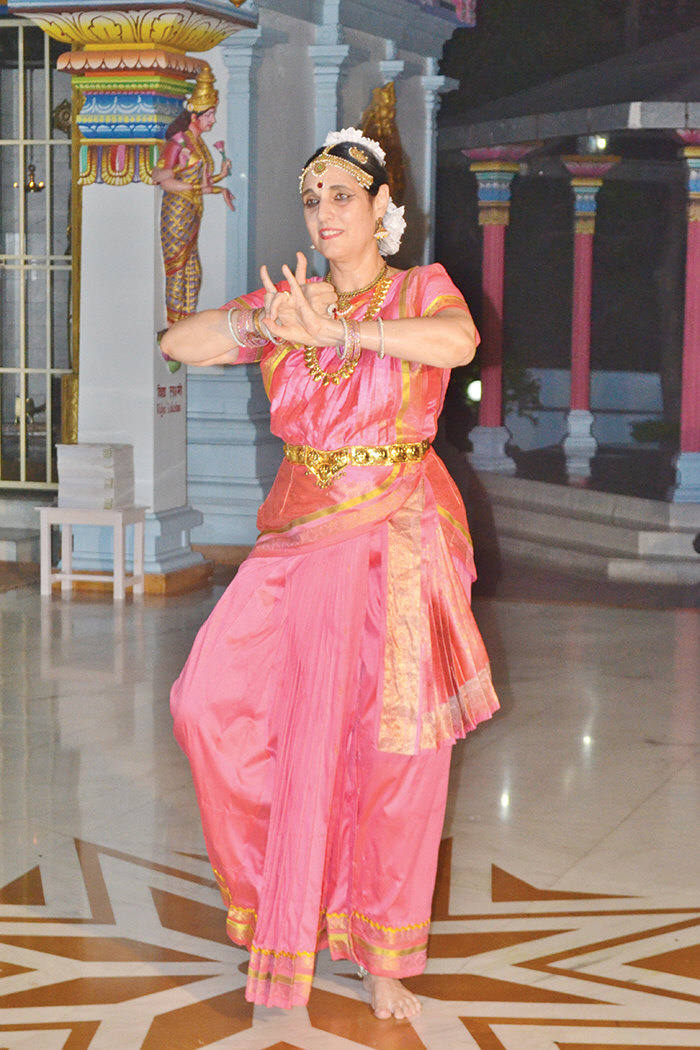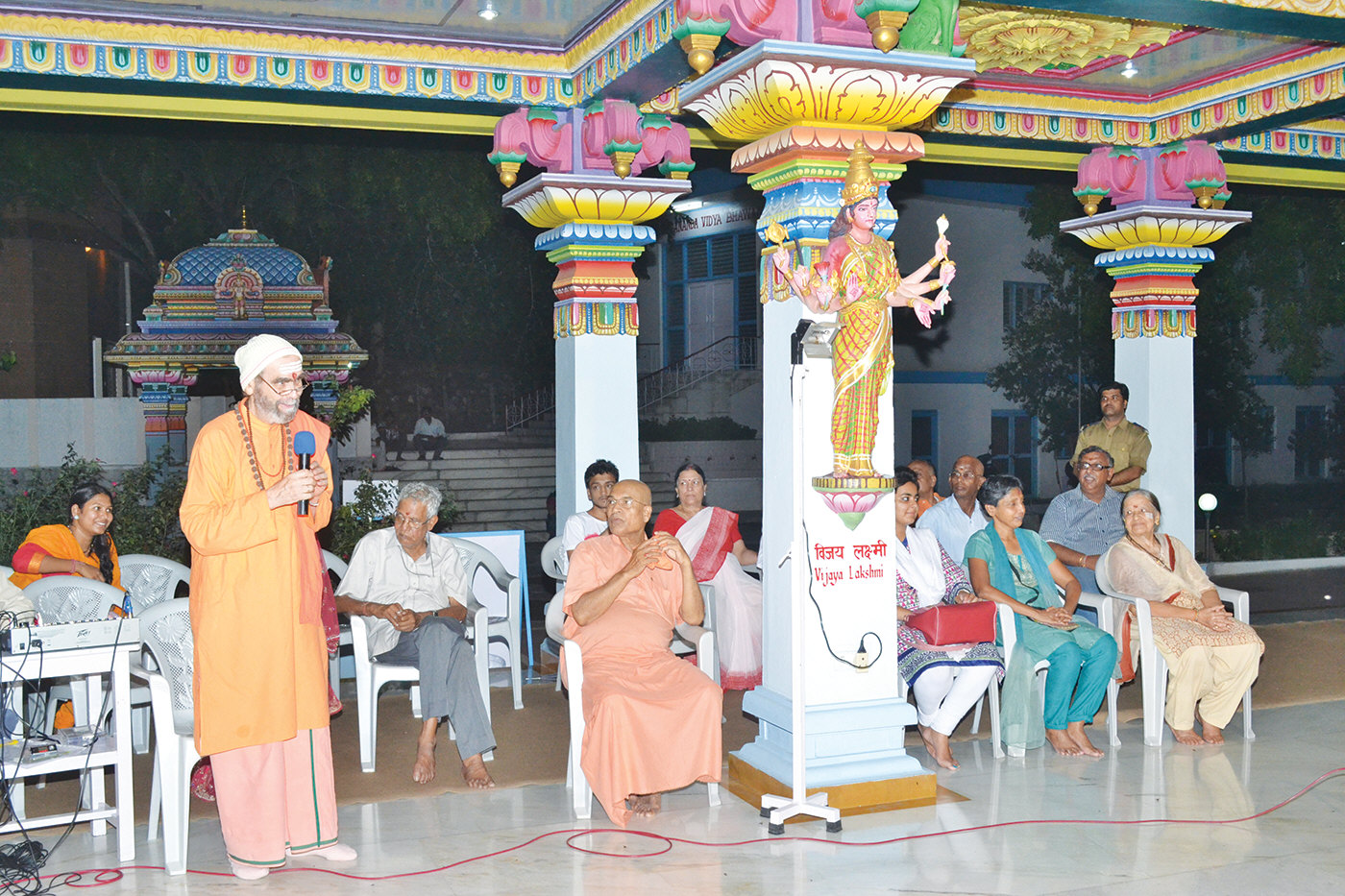 Swami Vishveshwaranandaji explained to the Devotees that this devotional dance-performance will be concluded by the "Omkarananda-Arati-Dance".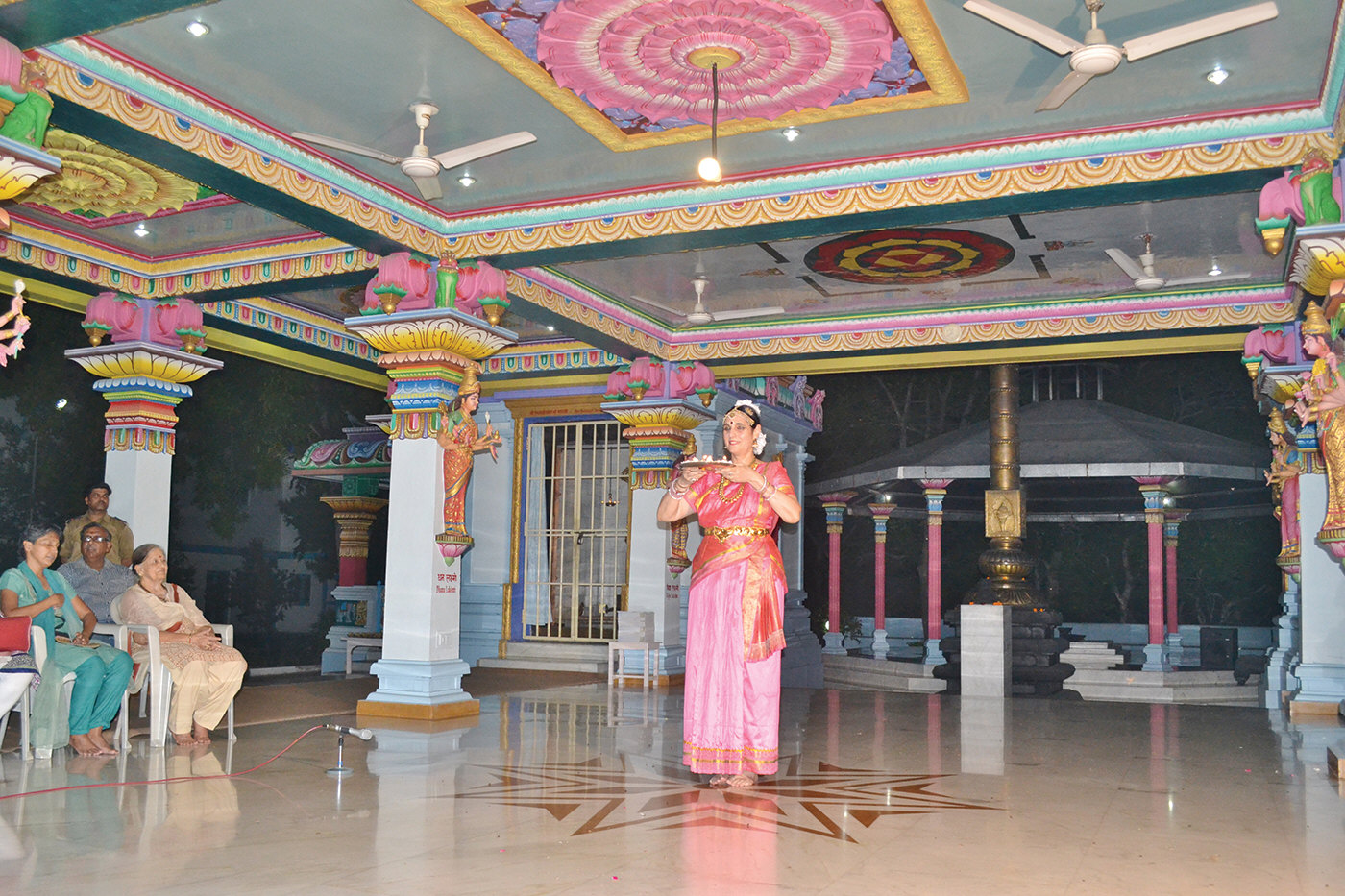 "Omkarananda-Arati-Dance" by Kumari Somashekhari.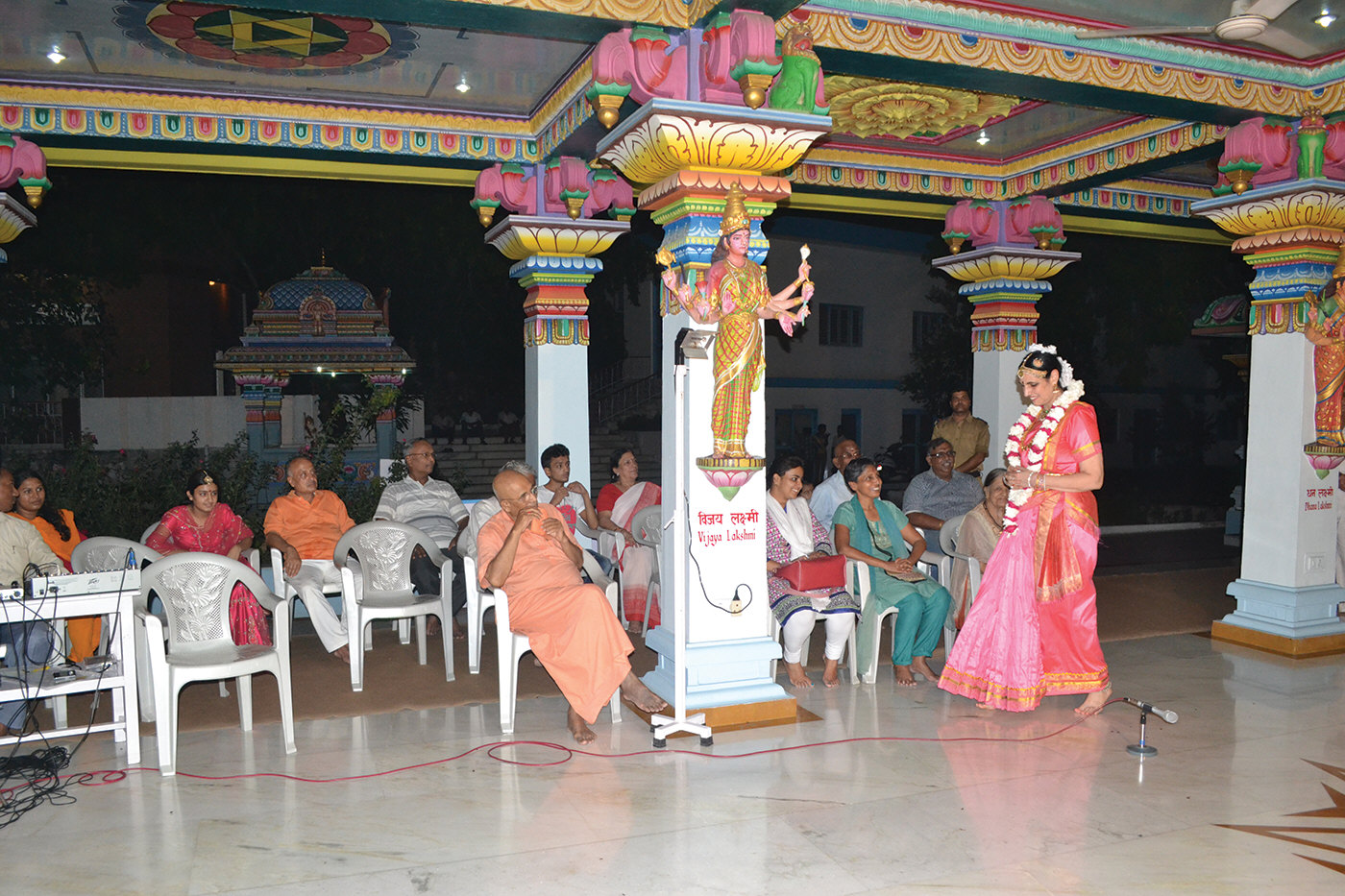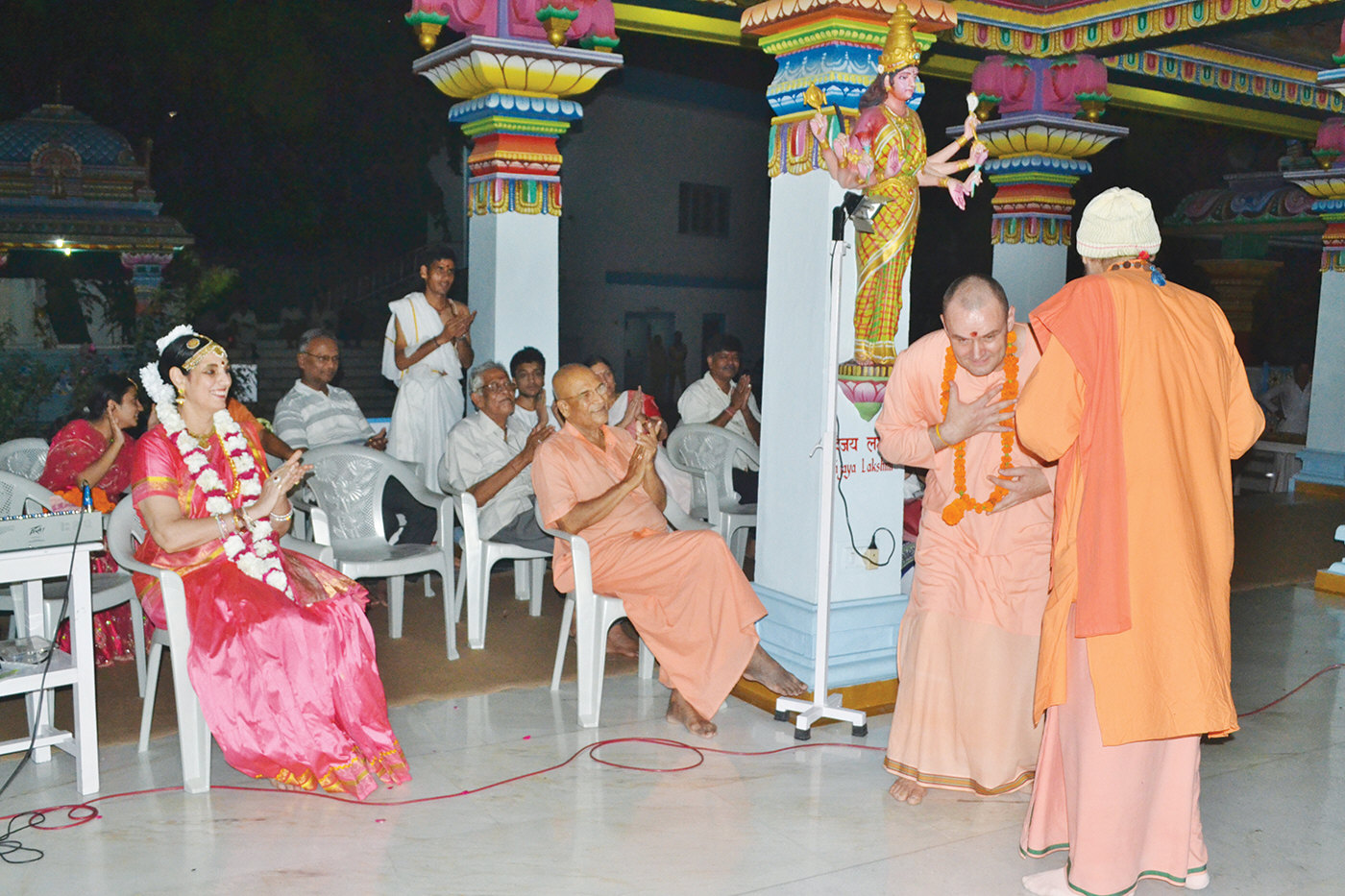 Swami Vishveshwarananda offered a flower mala to Swami Satchidananda
for his outstanding assistance during the Guru-Purnima Celebrations.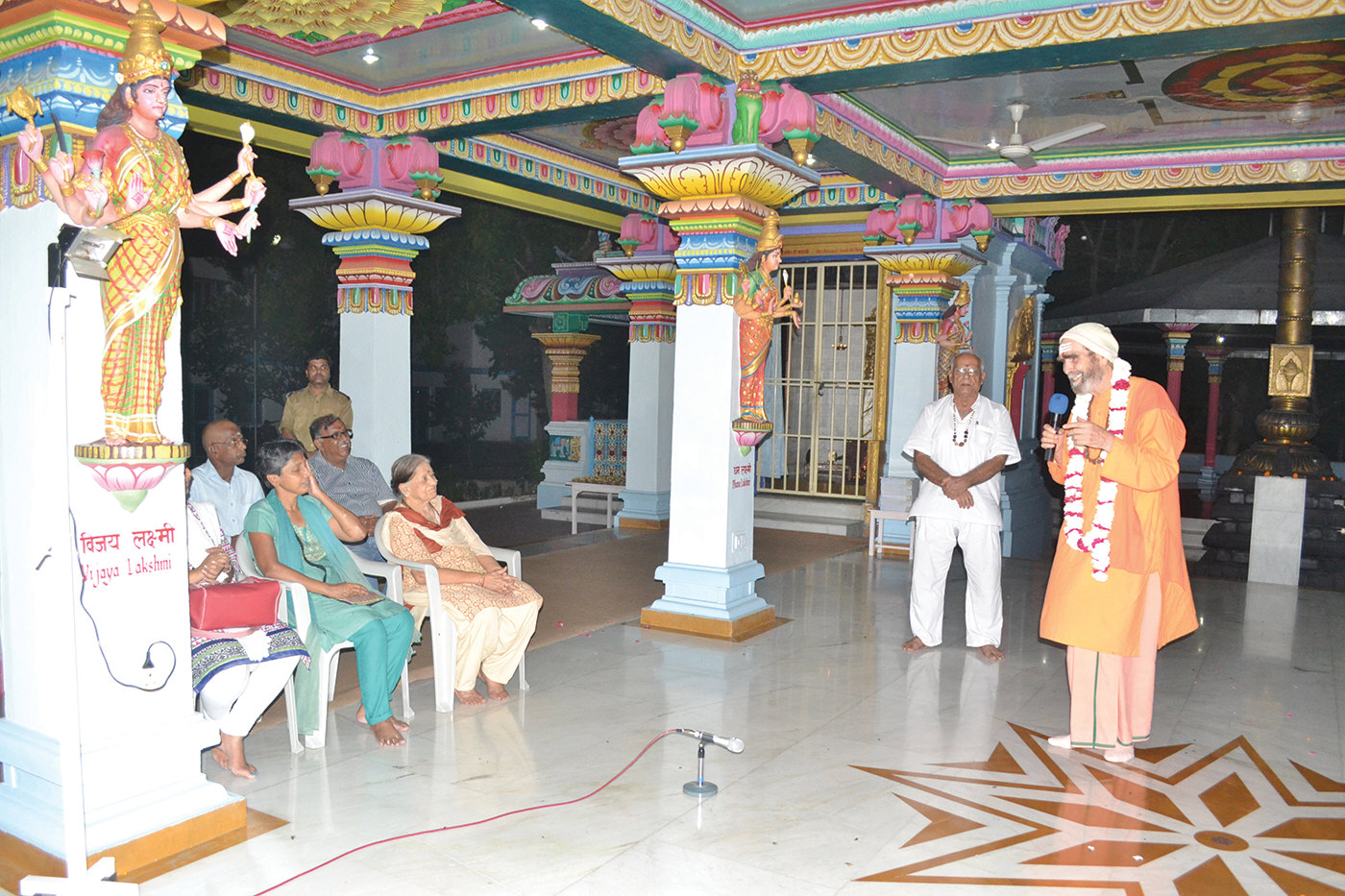 Shri Swami Vishveshwaranandaji offered Thanks to Kumari Somashekhari for her beautiful and divine dance-performance and he further on spoke about the Greatness of Gurudev Swami Omkarananda and the importance of Guru-Purnima.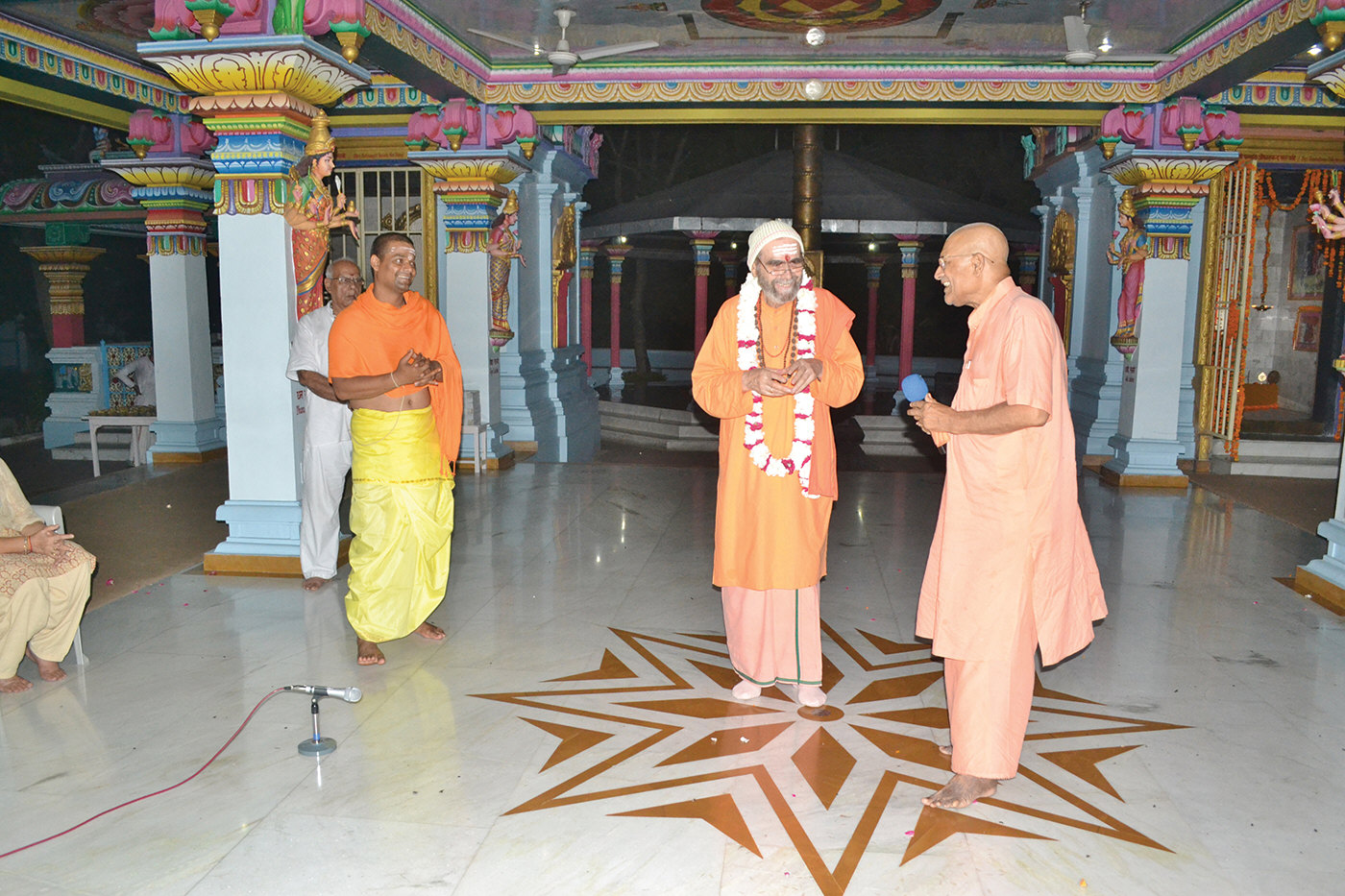 On behalf of all Ashramites and Devotees Shri Swami Pragyanandaji offered his
heartfelt Thanks and Adorations to Shri Swami Vishveshwarananda.
Shri P.C. Malhotra, a long standing Devotee from Delhi, expresses his admirations for Swami Vishveshwarananda, Swami Satchidananda and Kumari Somashekhari for their exemplary dedication to Gurudev Paramahamsa Omkarananda Saraswati.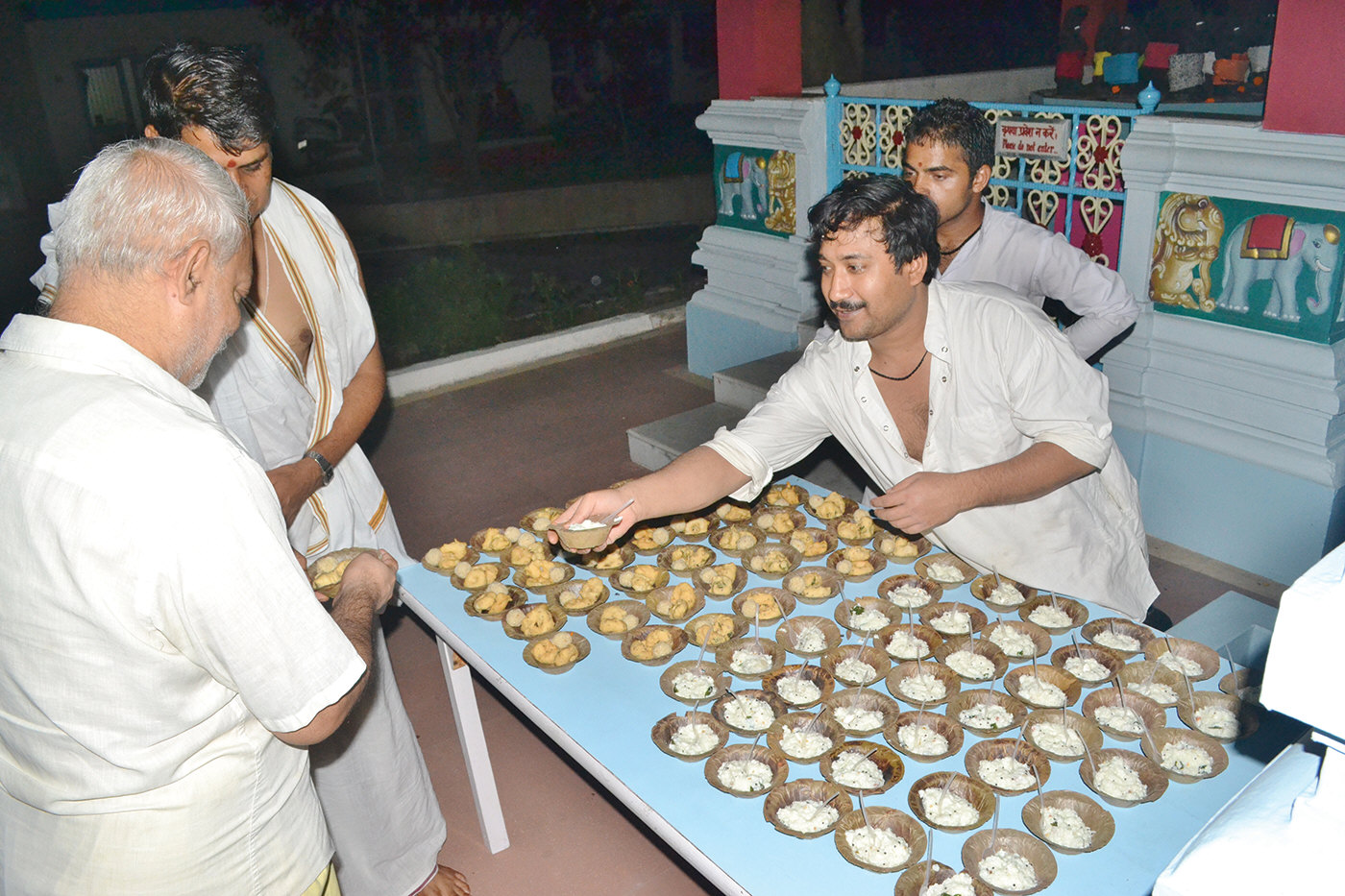 This holy Celebration concluded with Prasad distribution to all.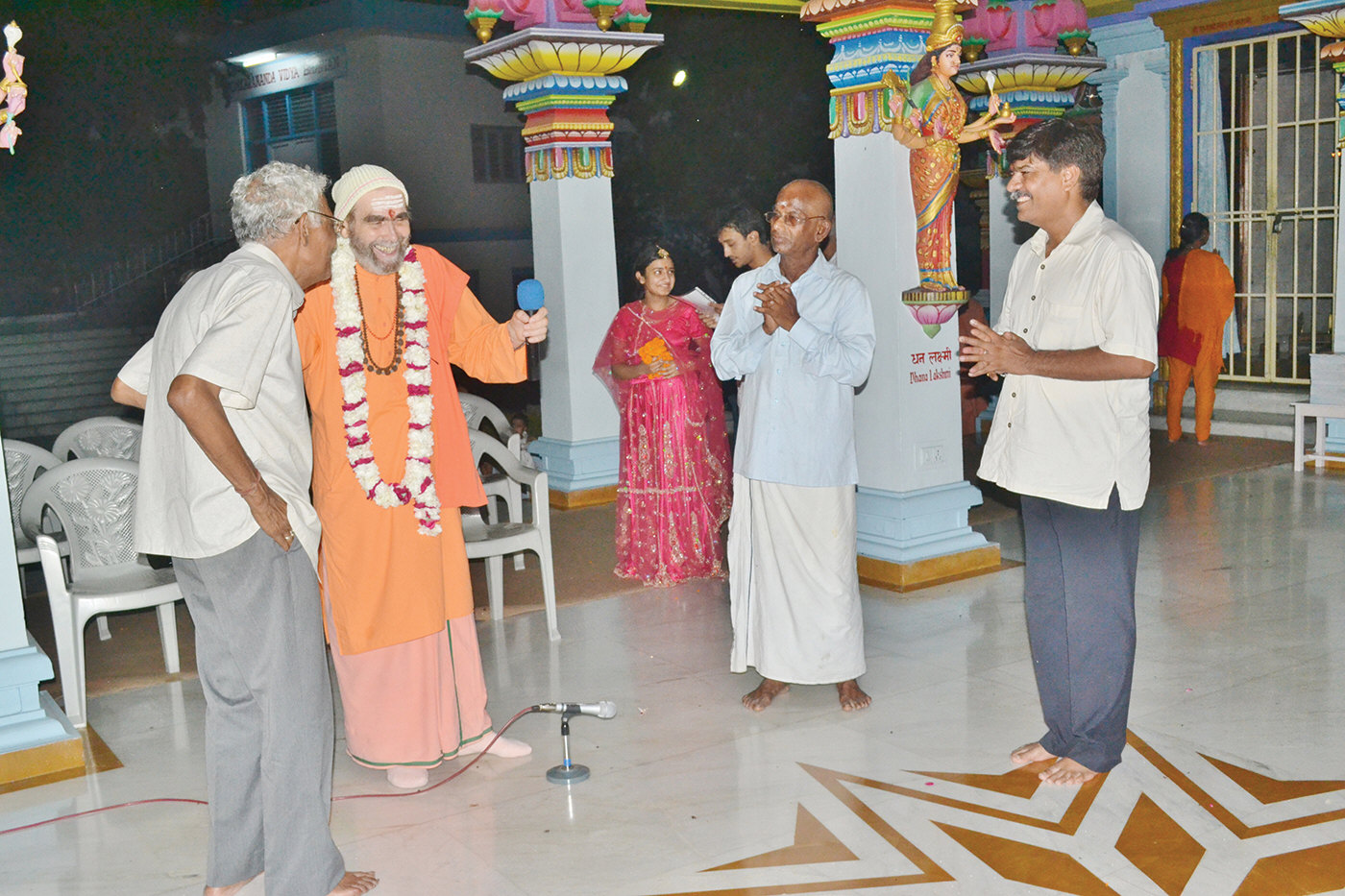 Professor Ram Kumar Sharma (left), Dr. Aditya Gautam, Director OIMT (right)
and others are thankful to Swami Vishveshwarananda for his inspiring
and heart-touching speech on Guru-Purnima.