Recorded Speech by H.D. Paramahamsa Omkarananda Saraswati, played for all Devotees and Guests, on 25th December 2019, on the Occasion of Omkarananda Jayanti Celebrations, in Omkarananda Ashram Himalayas, Muni-ki-reti, via Rishikesh, India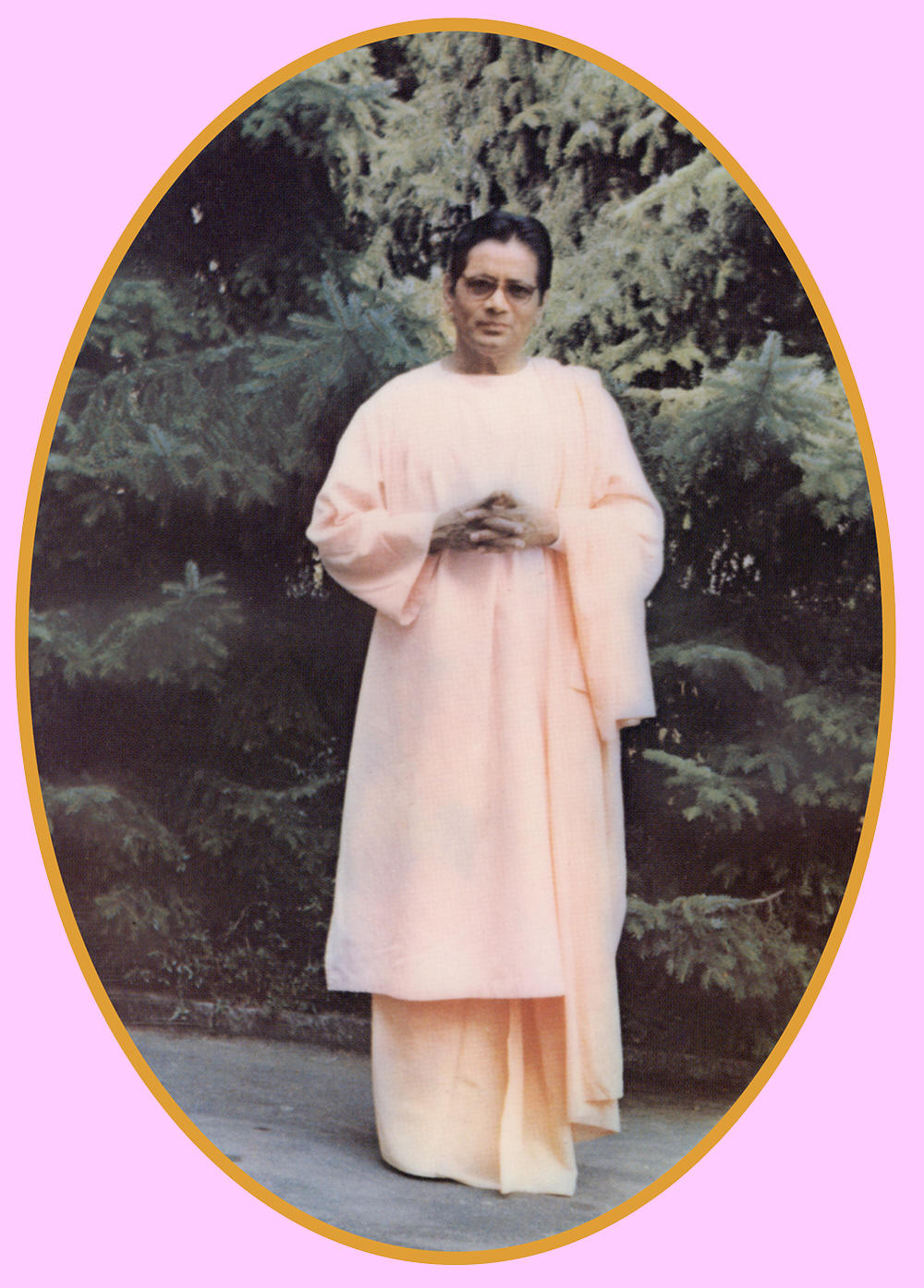 Every point of space is filled with infinite Intelligence of God. This Intelligence is most powerful. It is omnipotence, it is omnipresent, it is omniscient. Such a powerful Intelligence is in every point of space.
This Intelligence is seeing, hearing, It has all capacities in Itself, infinite number of capacities. We are in the powerful, throbbing Heart of God, Intelligence and Brain of God. The whole cosmos is in the Brain of God. At every point of space, the Divinity is all-seeing, all-knowing and all-ordering. Its will is at work in every step, at every step of creation, in every point of space.
This Divinity is the most powerful thing in the creation, because It is the Creator Itself. All creation is inside Itself. It is all-perfect in every point of space, here, there, everywhere, above, below.
Directions do not exist in the Divine Being, It is omnipresent. Directions exist only for human intelligence, which seeks to comprehend, understand the universe and nature.
God is the most powerful Reality, or the only Reality in fact. This powerful Reality is everything. Those who acknowledge this Reality are blessed and find their life becoming richer and richer in inner powers of apprehension, comprehension and response, response to the environment, subjective and objective universe.
This most powerful Divinity is the object of our meditation.
And our Mantra, which we have just repeated, also portraits the nature of this Divinity; It is present everywhere, in all eyes, in all heads, in all feet, in all hands, the hands of animals and of men, of all beings visible and invisible. It is everywhere present; It is operative everywhere in the universe. It is the most dynamic Being. At the same time, It is infinitely static in Its own inner Being. That's why we say: "Ati-atishtam-dashangulam", das heißt, that is to say, It transcends the universe in which It is dwelling and energizing, animating, moving.
Everywhere the infinite Divinity is operative and at the same time, It is beyond all operations and Its nature is absolute Stillness, Peace, Joy, Perfection and so on.
This is the Divinity that is the object of our meditation. OM
(Paramahamsa Omkarananda Saraswati)